There really are so many ways to die, as claims the graffiti whiz named Tilt, depicting the irony of life in a series of new works. Kolly Gallery in Zurich is hosting an exhibition by this French "throw-up" graffiti artist, presenting a body of work leaning onto the tradition of vanitas. Tilt is known to favor the so called "primitive" graffiti forms, which he uses to build more elaborate pictorial constructions, which in the end turn out just as impressive as three dimensional tags or wild style. His own moniker or a basic phrase is usually the base of his work, providing a Tilt bubble letter "throw-ups" as the structural element of the composition. Juxtaposition of the simple letter forms provides depth and adds a new dimension into his huge, symbolic pieces. The letters and shapes of Tilt's compositions derive from the old graffiti culture, as do the clear, vibrant colors. Dedication to simple lettering Tilt drew from his interest in painting quick and in risky situations, and transferred it into well-organized canvas "throw-ups".
Too Many Ways to Die at Kolly Gallery will be a witty commentary on the historic theme, rendered through the traditional elements of graffiti, promising an intriguing and entertaining outcome. The show is scheduled to open on April 3 and it will remain on view through Apr 27, 2014.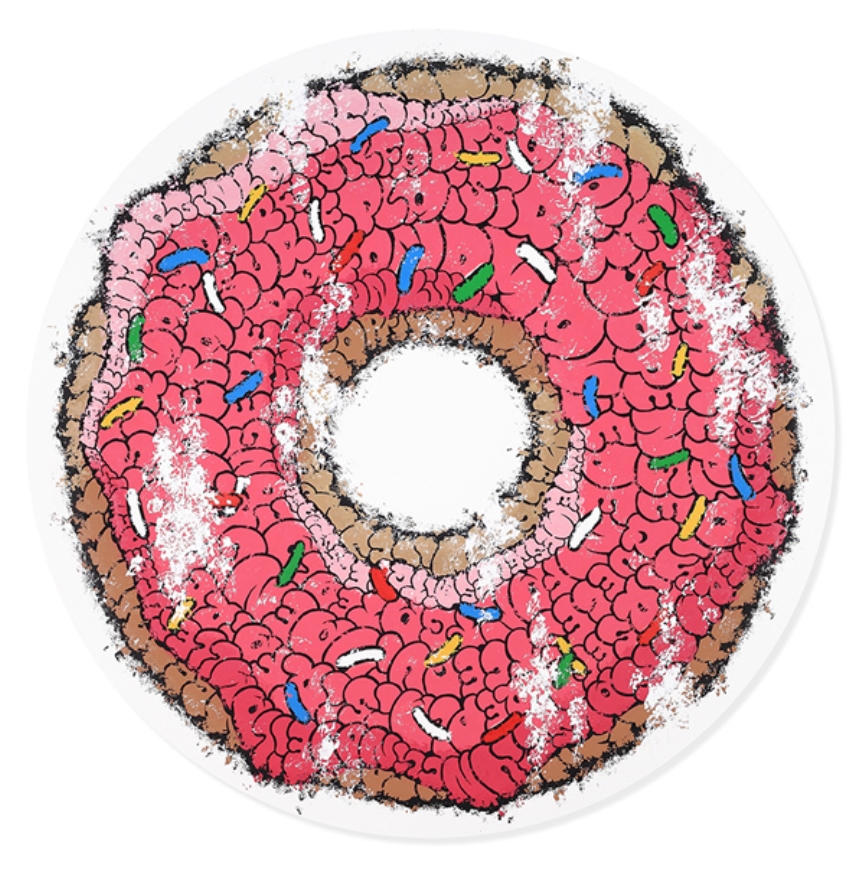 About Tilt
Tilt is a graffiti artist from Toulouse, Southern France. He proclaimed himself a "graffiti fetishist" and he is today internationally renowned as the traditional street artist. He learned the secrets and moves of graffiti painting in the streets and on the trains of his hometown as a kid, painting his first tag on a skating ramp all the way back in 1988. His career path was sealed and further on developed and influenced by intensive traveling Tilt undertook. His travels served as inspiration and he painted a lot of world walls, reaching the farthest continents, from USA, to Japan, from Hong Kong to Mexico, and all the way through Asia and Thailand, reaching Australia and New Zealand. Besides his home, Tilt's work can be found in 12 countries around Europe as well. Tilt released three books about his artwork and photography "Egodrips", "PhotoGraffiTiltism" and "Fetish Bubble Girls", with the last one being dedicated to his latest occupation - graffiti on girls.
About Kolly Gallery
A curator and an art connoisseur, Julien Kolly opened a new space in the Swiss city of Zurich and dedicated it solely to promotion of graffiti and street art. The Kolly Gallery has recently opened its doors with an exhibit by the street art master JonOne, while the Tilt show will follow, while the schedule for the year is already full. Although new, the space already has a remarkable roster of artists, including Smash 137, JonOne, Mist, Alexone, Tilt and other creatives coming from France, Germany and Switzerland.