Tim Rollins, an artist, teacher and activist best known for his work with the collective K.O.S. (Kids of Survival), has died at the age of 62. He passed away on Tuesday in New York of natural causes, according to his gallery Lehmann Maupin.
An artist whose work bridges the gap between activism and art, Rollins sought to turn education into an art medium. Bringing together strands of literature and art history, painting, Minimalism, conceptual art, and social justice, he continuously challenged the notion of who can make and appreciate art.
The news of his passing has shocked many of his colleagues in the art world, who shared tributes on social media, recalling inspiring encounters with the artist.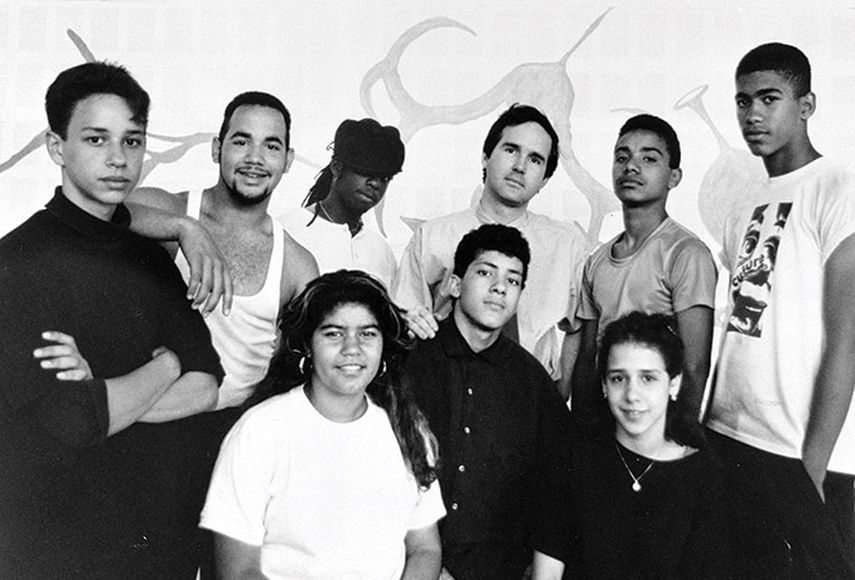 Tim Rollins and K.O.S.
Born in 1955 in Pittsfield, Maine, Tim Rollins was raised by a working-class family. As he told to New York Times in 1988, his experience in a relatively poor household helped him understand "struggles of the kids' families".[1]
Rollins began his career teaching art for special education middle school students in a South Bronx public school. In 1984, he launched the Art and Knowledge Workshop, an afterschool program for his most dedicated students combining art-making with reading and writing.
Twenty-six at the time, he reportedly told his students on the first day of the program that they will not only make art, but also history. He explained:[2]
To dare to make history when you are young, when you are a minority, when you are working, or nonworking class, when you are voiceless in society, takes courage. Where we came from, just surviving is 'making history.' So many others, in the same situations, have not survived, physically, psychologically, spiritually, or socially. We were making our own history. We weren't going to accept history as something given to us.
This group of students named themselves Kids of Survival (K.O.S.), forming one of the longest surviving collectives in the history of art.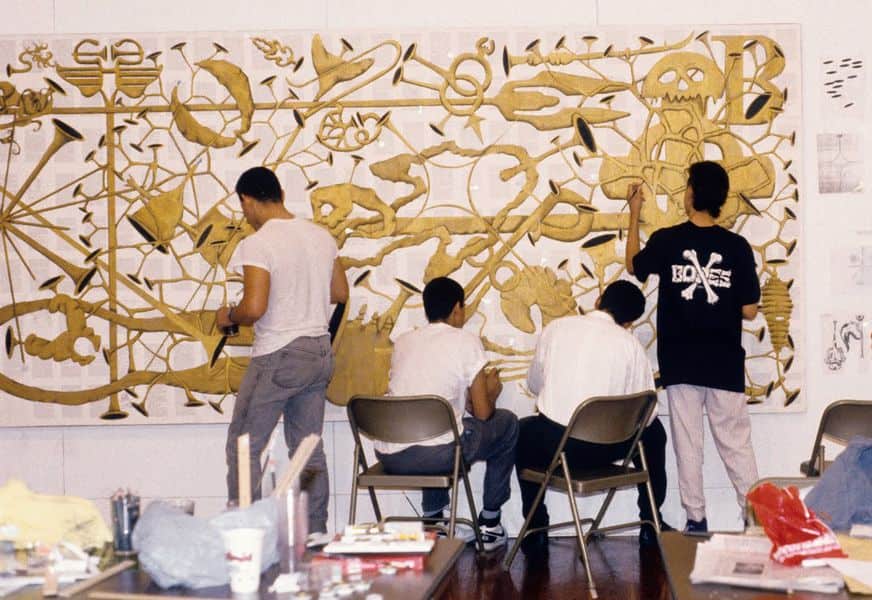 The Working Method
Rollins' pedagogical technique included reading and discussing literary texts as the inspiration for the student's collaborative work, with source material ranging from literary classics by William Shakespeare, Dr. Martin Luther King Jr., and Mark Twain, to musical compositions by Felix Mendelssohn and Richard Strauss. The group's collaborative process, along with their innovative use of music and literature as inspiration and oftentimes actual material and canvas, proved fruitful.
The working method itself was described by Rollins as "jamming", engaging students in aloud reading of passages from various texts while others paint. In this way, students could incorporate their own personal narratives into their work.
After only two years, the group had a solo show at Jay Gorney Modern Art in New York, instantly becoming an integral part of the art world, especially in the activist-art circles alike. An impressive number of exhibitions in both museums and galleries followed, including their first of two appearances in the Whitney Biennial, in 1985 and 1991, documenta in 1987 the Venice Biennale in 1988, and the Carnegie International in 1988.
The group's work can now be found in the collections of the Museum of Modern Art, the Smithsonian, the Tate Modern, and over 100 more institutions.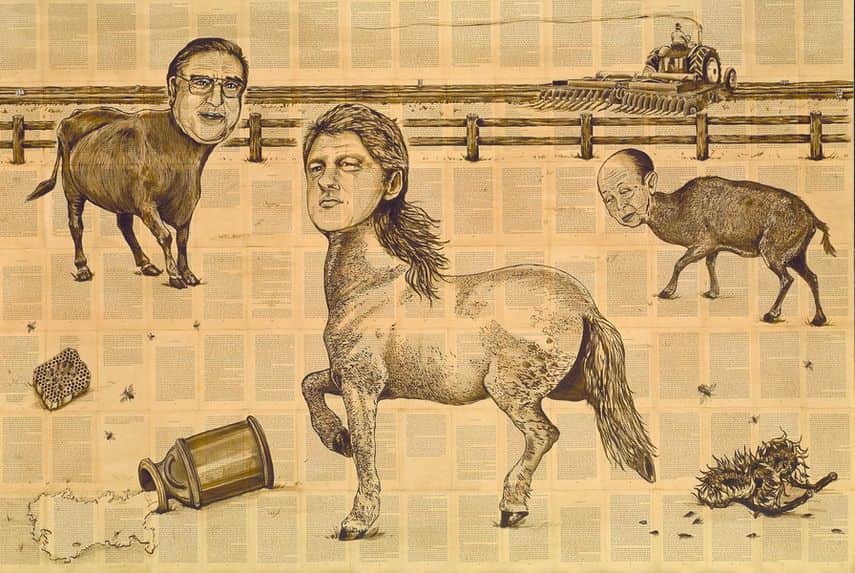 Challenging Notions of Fine Art
While many of the original K.O.S. members continued to be actively involved in the collaboration, Rollins intended for flexibility within the group to allow for new generations of members. In 1987, Tim Rollins and K.O.S. implemented a traveling workshop to spread their ideas beyond the South Bronx. Moving their operation to a studio in Chelsea in 1994, they expanded the project nationally and internationally, increasing the number of workshops with many other schools and institutions.
Today, the group that counts more than 50 former members and five current ones, Angel Abreu, Jorge Abreu, Robert Branch, Daniel Castillo and Ricardo Savinon, is active in Philadelphia, Memphis, San Francisco and New York.
For over 30 decades, the group challenged elite notions of fine art and its boundaries on who can appreciate it, make it or feel its impact. According to Rollins, this was the group's greatest achievement.[3] Explaining the notion of democratic aesthetics, Rollins said:[4]
It's like a community choir and people get together. Some sing like Aretha Franklin and some do not, but everyone is allowed to be in the choir and everyone's voices are raised in unison in one common song. That's the spirit of this group.
Through their work, Tim Rollins and K.O.S. have built some new kind of cultural democracy.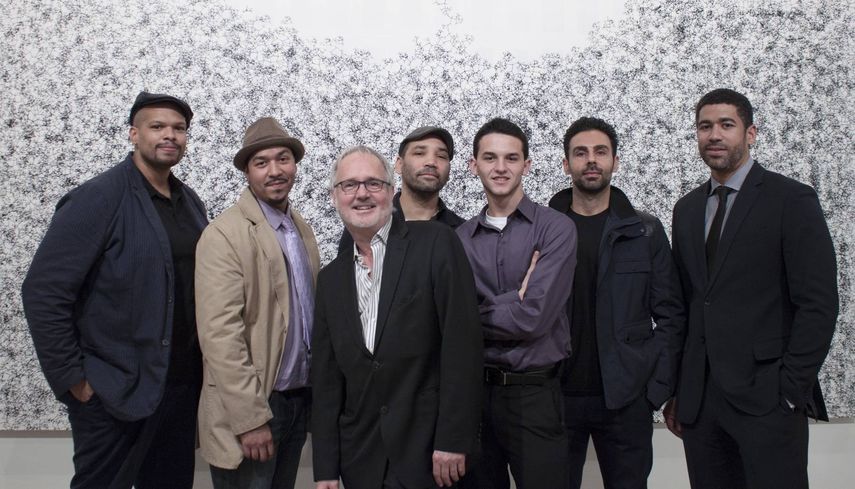 A Legacy That Endures
Over the course of his four-decade career, Rollins tirelessly continued to find a myriad of ways of engaging various communities, developing a unique model for art as collaboration, activism, and pedagogy. His efforts in social justice brought new energy to arts education and social programs.
Nancy Spector, the artistic director of the Guggenheim museums, tweeted: "Haven't been able to process this loss", while the artist William Powhida commented: "Tim was an evangelist for art, a true believer."
In a statement on the occasion of his passing, Lehmann Maupin Gallery described him as "an inspiring and groundbreaking artist, educator, and activist, who touched and changed so many lives".
In a statement, K.O.S. called Rollins "a friend, mentor, and father to the surviving members," and added that "we do plan on continuing Tim's visionary work."
References:
Featured image: Tim Rollins, via artworksscotland.wordpress.com. All images used for illustrative purposes.