English painter Tim Stoner specializes in a unique form of representation when it comes to depicting familiar forms of leisure. His inspiration comes both from his homeland, England, and from his life in Spain. The people of London now have a chance to see his new solo show at Modern Art, and to take a look at what the artist is interested in at the moment. They should however prepare themselves for the possible nostalgic after-effect of the exhibition, since there is a lot of persistent warm sun in these paintings.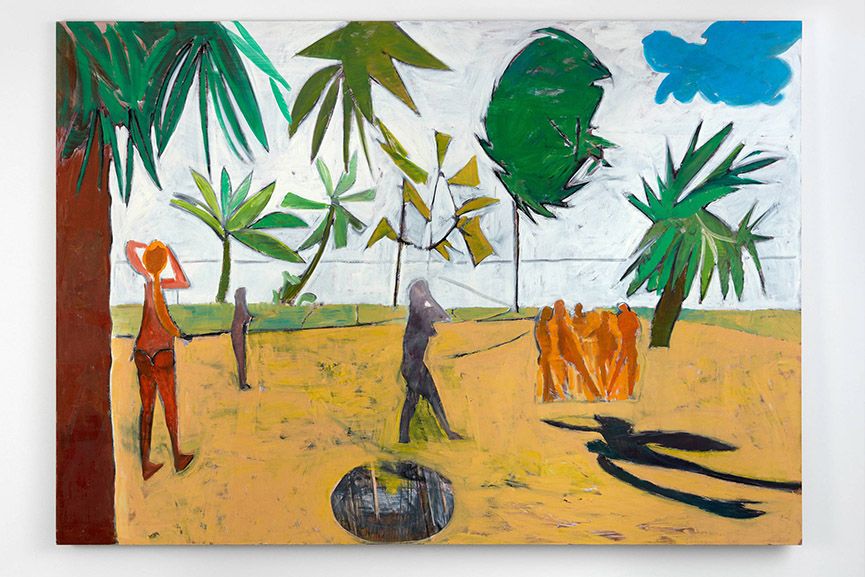 Stoner's Education and Style
Born in 1970 in London, Stoner studied at several renowned art schools - Norwich School of Art and Design, the Royal College of Art in London, then the Rijksakademie in Amsterdam, and he also attended the British School, Rome. It is no wonder that his style gives miscellaneous impressions, originating in such rich background. His work is influenced by places, as well as people that he meets and is surrounded by, who all become colorful figures in his ethereal paintings. Stoner has been developing and working on his style for around 25 years, and it continues to stay fresh. His paintings usually depict social events and everyday life, but in a very specific, modest, yet transcendental way. Tim Stoner's style is sometimes compared to fauvism, particularly to the art of Henri Matisse. The fauvist movement definitely did have influence on the artist, but still his approach is unmistakably authentic.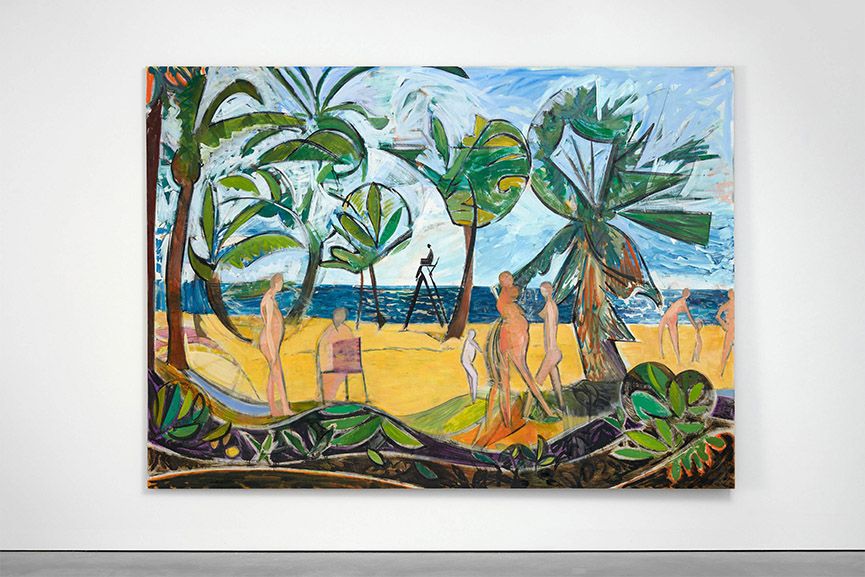 Flowers Blossom in the Wintertime
Most of his latest paintings are bathed in sunlight, with the same boldness that characterized his earlier ones, but also with a freedom to create the impression of bright, summer laziness. What a great concept for the winter-season exhibition - isn't that just what we need at this time of year? Stoner's works will probably send you into a dreamy August day. The only problem is coming back to reality, which happens after you leave the gallery.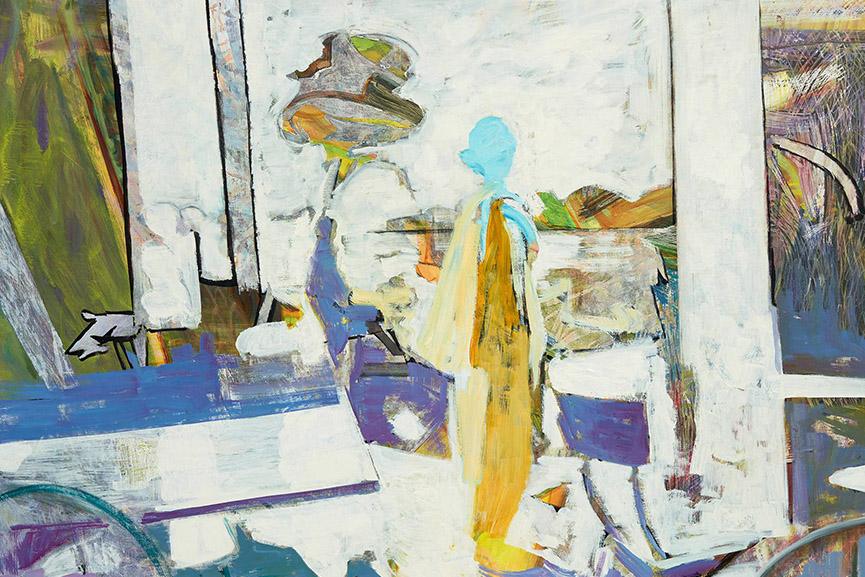 Wisdom of the Crowd at Modern Art
Plain white walls of the gallery perfectly correspond with the colorful images. The setting is just right for these paintings, especially with the direct zenithal daylight coming from the ceiling. Both large-scale and smaller paintings speak of the beautiful seaside landscapes, beaches, streets of Malaga and San Pedro, and cozy interiors with big windows. People, who remain the key element of his work, all seem to be captured in spontaneous lively action. The paintings truly breathe new life into the flat surface of canvas, with an unpretentious, yet overwhelming intent to celebrate life. Wisdom of the Crowd will be on display until February 13, at Modern Art in London.
Featured Images: Tim Stoner, Wisdom of the Crowd, Modern Art, exhibition views. All images courtesy of the artist and the gallery.