Artist Tina Lugo become intoxicated with the world of cartoons, comic book characters and video games' flashing imagery early on. Her subjects resemble greatly those from the animated world of her childhood, but are infused with sexuality and the artist's recognizable tongue-in-cheek humor. Tina Lugo uses her striking figures and complex narratives to uncover suggestive and controversial elements in pop culture of her past. New body of work by the provocative artist will be on display at Stone Malone gallery in Los Angeles. Growing Pains exhibition will present works that explore problems of teenagers in a modern, highly sexualized world.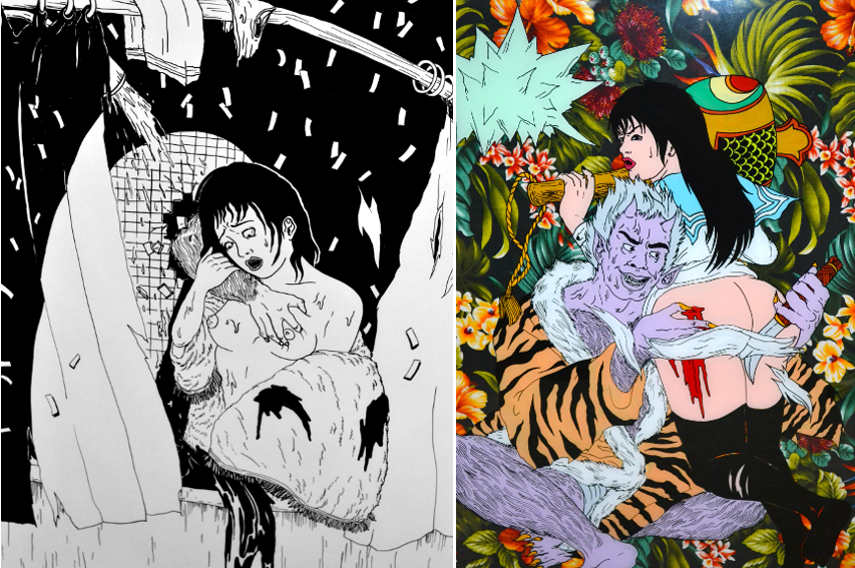 Sensuality, Sexuality and Decadence in the Works of Tina Lugo
Artist Tina Lugo creates provocative and complex images that often resemble panels of comic books. Most of her colorful, spontaneous artworks are done freehand and on the spot. The artist is hugely influenced by Ero Guru Nansensu, an art movement from Japan whose name comes from the English words erotic, grotesque and nonsense. Ero Guru Nansensu is a very popular cultural phenomenon that's focused on the exploration of the deviant, the bizarre and the ridiculous in the Japanese society. Much like the art group that inspired her, Tina Lugo aims her attention at sensuality, sexuality and decadence.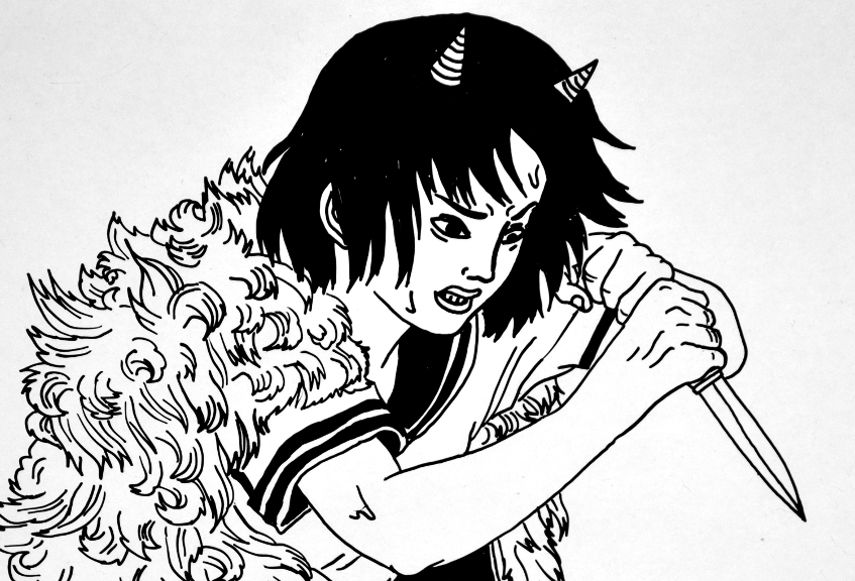 The Growing Pains and Teenage Angst
The upcoming Growing Pains exhibition is inspired by the omnipresent and seemingly unstoppable tendency of modern, mass media shaped society to sexualize girls at a very young age, before they are truly woman. Her dark, intricate illustrations portray teenage angst as well as the loss of innocence, that's often hijacked from todays youth. The artist's ability to hide the sexual content in her imagery with a skillful use of color and complex compositions, eases people into the erotic nature of her pieces. Tina Lugo employs enamel and Plexiglas in her works, to depict voyeuristic qualities we all possess. These materials have a sleek, hyper-gloss surface that acts as a transparent fence between us and the mass media world that allures us (a world we can look at but never enter).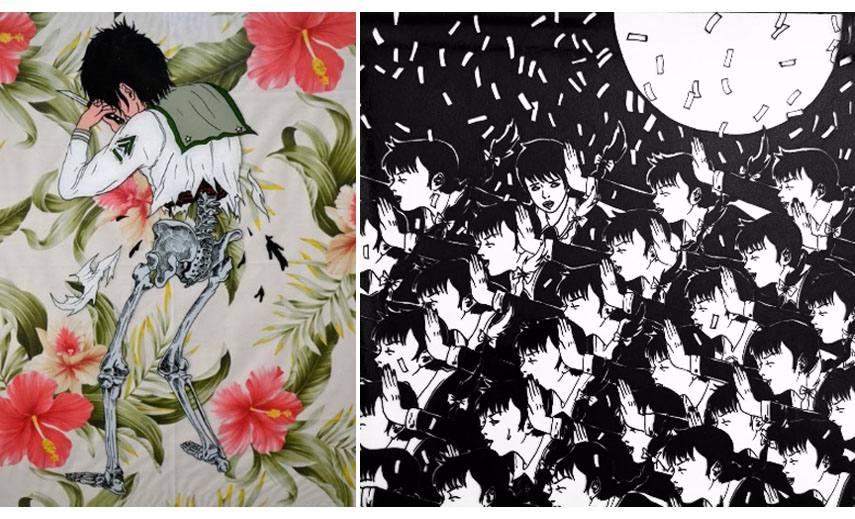 Bright Colors and Brutal Narratives at Stone Malone Gallery
While looking at Tina Longo's work it usually takes a few minutes to notice the brutal undertone of her imagery, as the artist uses bright colors and witty humor to distract viewers from the violent elements and lure them into her bizarre world. Growing Pains solo show will be on view from November 7th till November 21st, 2015 at Stone Malone gallery in Los Angeles. Works created for the upcoming exhibition are quite affordable and their prices range from 50.00 USD to 3,000.00 USD.
Exciting and provocative exhibitions are featured at My Widewalls every day, so sign up for FREE!
Featured image: Left : Tina Lugo - Sixteen / Right : Tina Lugo - Even the Softest of Things Have Horns
Images courtesy of Stone Malone Gallery