TAC is short for The Art Conference, a comprehensively titled event that is about to bring together a group of outstanding artists, thinkers and speakers joined by the endeavor to discuss and draw upon the topic of art and its status today. Tina Ziegler is one of the people responsible for the inauguration of this event and an emerging art curator as well, whom we quite fortunately got a chance to talk to. One of the main ideas of TAC, which becomes clear right away, is the effort to include the social aspect and ethics into the discourse, and to find the connections between art and the impact it might potentially have, all wrapped into the post-internet context. We were curious as to why the focus seems to be placed on street art and urban art in particular, beside the fact that they would make a great contrast to the backdrop provided by a 19th century ware house in London Bridge - and the answers are right beneath this paragraph, so we encourage you to scroll down and give them a read. Before you do, let us just remind you to save the dates, July 23rd and 24th, for this promising 2-day festival that is about to bring the participants and the audience from all over the world to London, and make some significant steps toward a better understanding of socially-engaged art in the digital era.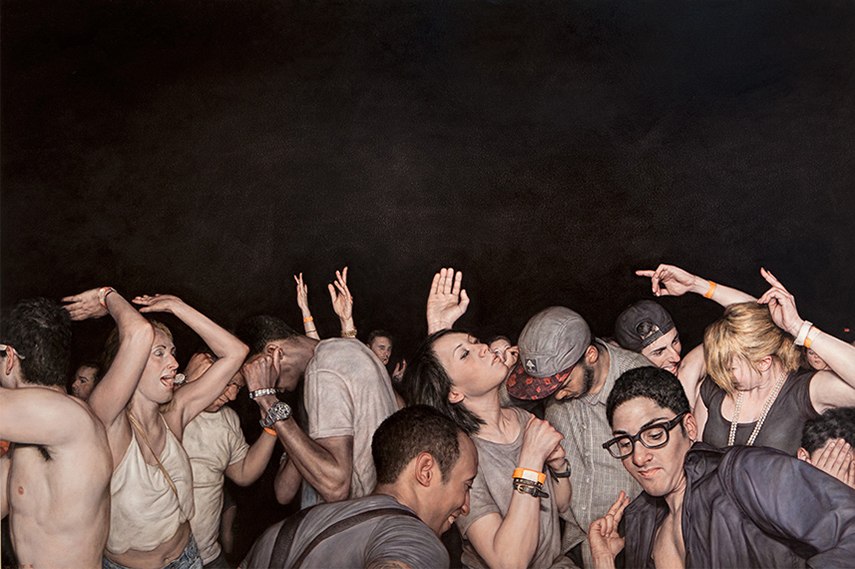 Why Is The Art Conference Something To Look Forward To?
First, we asked Tina about her motives and ideas behind The Art Conference, as well as why she thinks it might be important at this time in particular. Tina said: "Over the past few years and even more so today, I have felt that our generation is being overwhelmed by chaotic instability, with a lot to take in daily. Technology has of course helped us become more globally connected in ways we could have never imagined, especially in the arts, yet I feel we lack one-on-one discussion and interaction. The power of storytelling and hearing the journeys of individuals leads to true inspiration and a better understanding of art and the people that make it. With that in mind, I wanted to create a platform to bring people together for discussion, debate, learning and collaboration." In the second part of the answer, Tina revealed her "selfish motivations" too: "I wanted to benefit from the energy of the people I admire, to get them all in the same room and see what discussion would happen and what ideas would be born. I also wanted to get off my computer and bring my digital art life to real life, as cliched as that sounds."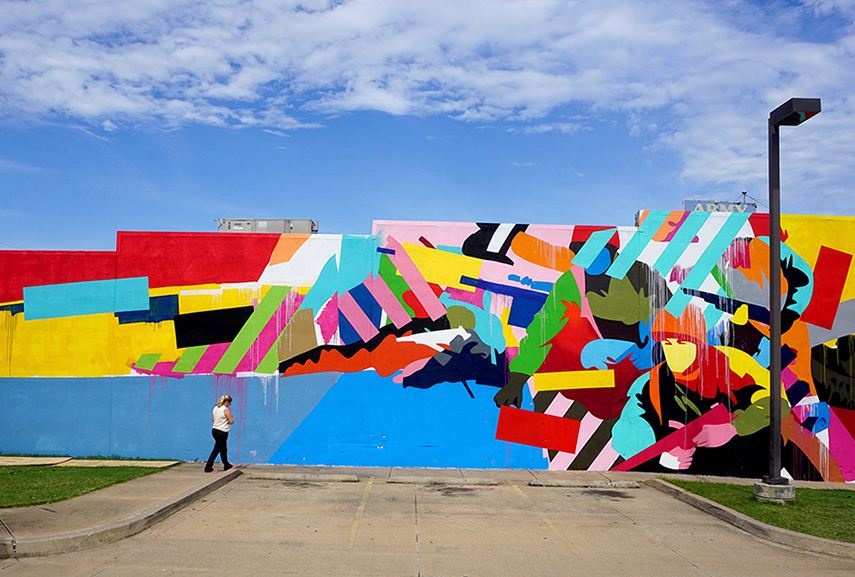 Art and Technology, As Seen by Tina Ziegler
So as we can already figure, the relationship between art and technology is going to be one of the main topics. But is technology going to change street art, and in what way? Has street art changed already, as technology evolved in new age? Tina Ziegler seems to think so. "Social media, digital sharing and art apps have impacted the urban art and contemporary art movement incredibly – anyone with Instagram knows that well enough", she says. "The majority of my art research takes place on my iPhone, and I've discovered the work of curators, galleries and art administrators from the comfort of my sofa. With urban art in particular we've seen the introduction of massive mural programmes in almost every major city worldwide, with the artists connecting directly to collectors and fans through social media. Roles have reversed – the artist is now directly responsible for creating a market and fans, and the galleries are chasing the most popular artists to exhibit them. There has been a huge shift in how we view art, experience art and buy art, all due to the introduction of technology, and yet there's so much more to come – I am extremely curious to see how the art market's future will evolve."
This brings us to another closely related topic, which refers to the connection between net art and social engagement. Ms. Ziegler first outlined the fact that "net art is something very different to just sharing an image of an artwork on the internet –it's artwork created specifically for the net and existing only on the net" but also that it, quite ironically, "might therefore have a harder time connecting on a social level than a public mural." Still, it seems that this question was just the right one, since Tina elaborated on it further: "That need to connect, to socially engage, is a theme running throughout The Art Conference. We are facing many social issues globally and the internet has lifted the vale from our eyes, developing our international understanding. Now, we need to use this knowledge to better understand how local impact can make our world a more tolerant and equal place."
But when it comes to delivering messages, it could be hard to decide which one is more powerful of a tool, public art or the Internet. "It's more a case of yin and yang. The internet plays a very important and powerful role in the urban art world – one of the TAC keynote speakers, Vestalia Chilton, informed me that street art is the most shared image of art on the internet for example. This says a lot about how we engage with our urban environment and what inspires us to share with our digital community. It all depends on what an individual defines as 'powerful' of course – social media is an incredibly useful tool in raising awareness about an artwork and it's message, but the affect on the local community is another experience that needs to be explored further and discussed on a local and tangible level. Experiences of art in an urban environment can literally empower the local community, make someone feel proud of their neighbourhood, create unity within a social housing block, or engage strangers in conversation and debate. These two things are completely different in terms of 'power' – if you're after 10k Likes on Instagram, then of course the digital way is the only way to go. "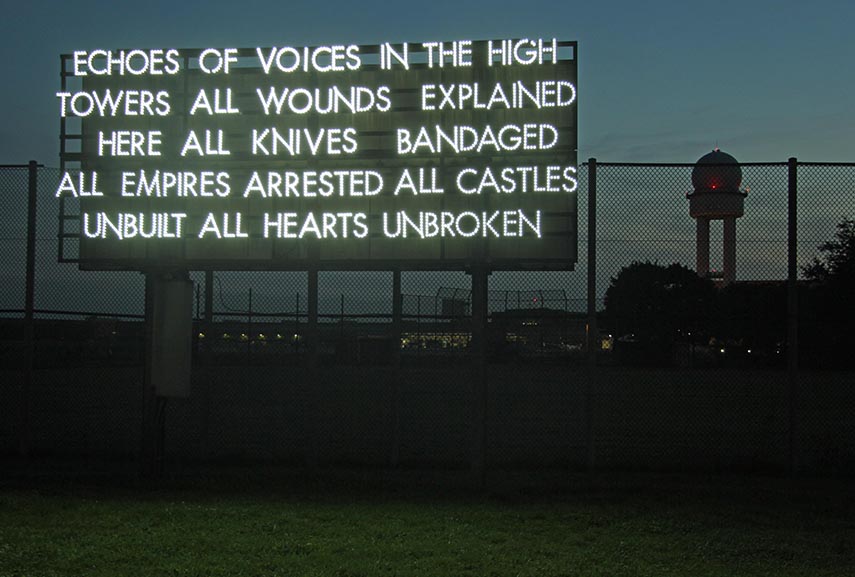 Why Street and Urban Art?
We also wanted to clarify why the emphasis is being placed on street art, wondering if we got that right in the first place. "It is a big part of TAC#01, as I believe it reflects our generation in a way that we can easily connect with. Globally, street art is becoming increasingly important for engaging with local communities and mural programs, created with the intent of bringing people together for a common goal." However, there is an admittedly more subjective reason for this as well: "Personally, I've been working as an urban art curator for the past 12 years, so my network, passion and knowledge made it an obvious choice for our first conference", Tina says.
Still, we couldn't help but notice how the term "contemporary art" is often assimilated with pop surrealism, illustration and the aforementioned street art and urban art, both in the description of the conference and through Tina Ziegler's curatorial work in general. Tina explained: "I think the term 'Contemporary art' is vast and complex, and for years has lacked identity – I've seen various terms being thrown around to try to define what's happening within the urban art movement." As for the position of these so-called lowbrow genres (as a descriptive term coined by Robert Williams, as Tina herself noticed) within highbrow culture, Ziegler believes that "we're not quite sure where one term starts and the other one ends" and that "we have to look at the individual artists within this movement and their individual styles to try to define their influences, but there are too many styles and mash-ups to lump everything in to one title. Then again, maybe doing that is the easiest way to deal with it – since we don't know how to define it and don't want to offend anyone, then we just say 'Contemporary Art'."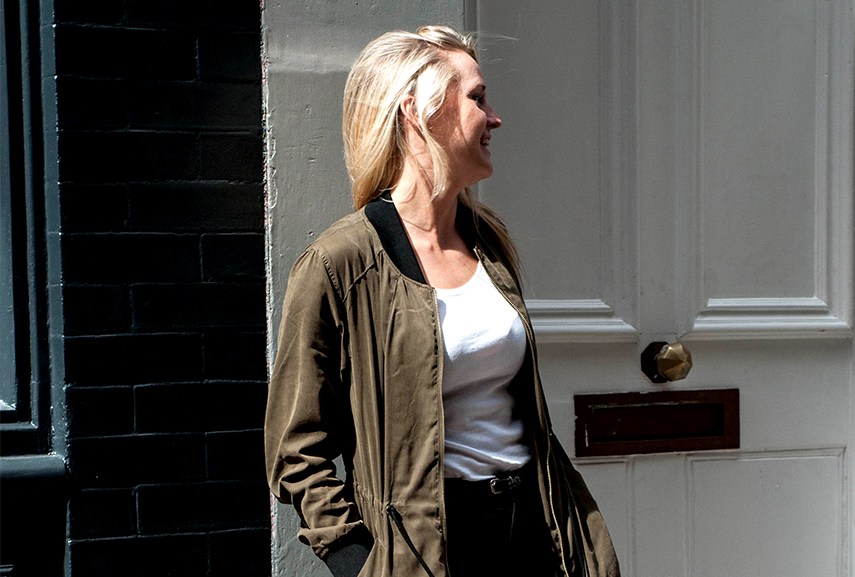 What Should We Expect - From TAC, and From Art in Future?
"I see a number of things already changing and evolving quickly, namely that street art is no longer vandalism and is one of the fastest growing sectors of the contemporary art market.", Tina has noticed, in an insightful manner. "Artists that originally worked illegally on the street are embracing the art world, whether creating on the white walls of galleries or being flown across the world to paint murals and exhibit. I see cities, commercial brands and government councils embracing art in a way that has never happened before."
So, all of that being said, what should we look forward to at The Art Conference?
Everything! - is what Tina Ziegler said, and what we would probably agree with. "No, but seriously, there are two separate events happening at The Art Conference: the two-day conference with 18 international keynote speakers and the exhibition hall. For the former, each individual has been selected for the quality of their work, the extraordinary nature of their vision and their fearless attitude in creating something of importance. Each of the speakers will bring their own stories, experiences and knowledge to the conference, and I am very much looking forward to having all of these diverse thought leaders in the same room together with a welcoming, open-minded audience.
And if you're more of a visual type, and less interested in having a conversation, there are things prepared for you as well. "The TAC Exhibition Hall, which is free and open to the public, will present eight mini solo installations by a truly diverse mix of artists. One I'm particularly excited about is 23-year-old Jose Montemayor, who is presenting his Virtual Awakening VR project. It lasts for around 15 minutes, transporting you to a life-after-death experience; the first time I did it, it left me literally speechless and introduced me to the power of technology to engage people with the arts.In the same exhibition hall, you'll find the beautiful paintings of Colin McMaster, who works with traditional acrylic and wood cut. It's a real mix, but all the the artists on show represent what is great about our generation, and the challenges we face as we move towards the future."
All this makes us truly wish TAC turns into an annual event, and Tina Ziegler hopes so as well. "This is the first TAC of many to come and I am already figuring out when and where the next one will be. The conversation must continue." And we will continue this particular conversation in London, on July 23rd and 24th.
Featured image: Portrait of Tina Ziegler, courtesy of Tina Ziegler. All images used for illustrative purposes only.