When it comes to urban art today, one of the most prominent platforms dedicated to its ever-thriving market surely is the Moniker Art Fair in London. Ever since the inception in 2010, the fair has observed and encouraged the movement's surge in popularity, providing fans and collectors alike with a hand-picked selection of high quality artworks and nurturing the market values. Now in its eighth year, Moniker will once again confirm the position of a leading global event with the strongest edition yet, which will see twice as many acclaimed exhibitors, a spectacular showcase of art, and an even more impressive accompanying program. The highlights are many, and we couldn't think of a better person to introduce us to them than the Moniker's Tina Ziegler. Why should street art lovers not miss this year's event? Who are the artists to keep an eye on? What will the infamous The Art Conference bring this time round? On this and more, hear it from the Director herself below!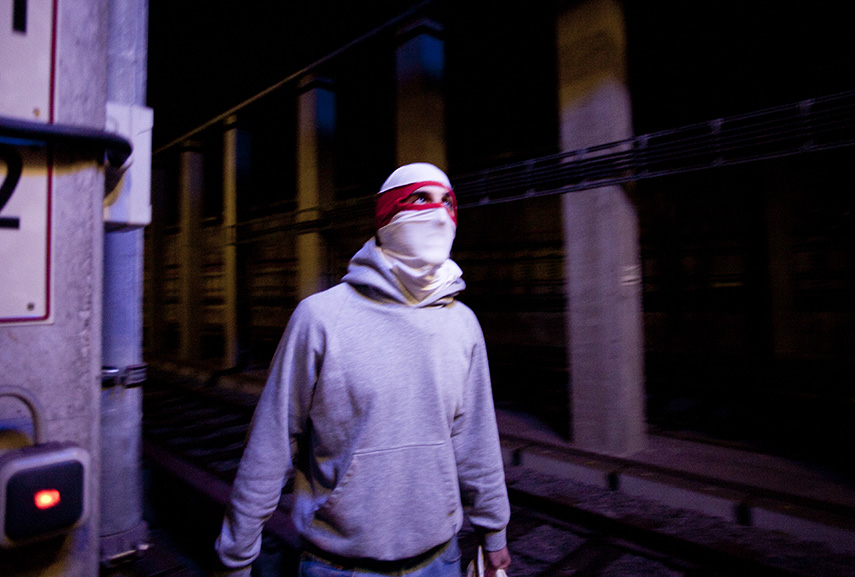 The All-New Moniker Art Fair 2017
Widewalls: The eight edition of Moniker is characterized by a number of novelties. One of these is the fact that it is three times bigger than last year's fair! Can you tell us about the challenges behind this decision? What will it result in?
Tina Ziegler: To be honest, running an art fair is always a challenging project, and expanding the fair has added to that challenge: how do we achieve growth while keeping it relevant and highly curated. On a logistical level, having more room to play with has allowed us to work with a greater number of galleries this year.

It also means bigger installations and more room for our selected artists to showcase their work, in addition to launching a short film program and dedicating space to create a Moniker library and print shop. Over all, we're raising the profile of the fair to compete within the art fair circuit, while giving urban and contemporary art the home it deserves.
Widewalls: This year's event will also take us back to the roots of street art, through the theme "Transient Tales". What can the visitors expect from the works on view here?
TZ: Moniker - and urban art in general in fact - owes a lot to its roots. We wanted to pay homage through some of the installations and featured artists, but also show visitors what those early efforts have evolved and translated into - art doesn't mean much without context. So you get the beginnings of the scene alongside the cutting edge of it. A tour de force of the unique traits that have made urban art's popularity explode in recent years.
That said, in no way are we trying to present a history lesson - that would take many artists and curators to do urban art justice - but I did want to pay respects to the moniker culture, the travellers of the rail, and how even though much has changed, the feeling of being track-side will always stay the same. There's something so freeing yet nerve-wracking at the same time.
Widewalls: What would you say is so exciting about street art today? What brought it to such success on the contemporary art scene?
TZ: I would say the cross-over is what I find really interesting. The lines are being blurred and artists as individuals are exploring and developing in a number of techniques; the only thing they have in common is that their work appears on the streets. The message, the style, the technique can reference anything from graffiti to figurative muralism.
The streets are much more now than just tags on the side of shop fronts or wheat pastes in a back alley. There's a whole dialogue of contemporary culture happening daily, and its for all and everyone to involve themselves with.
It [street art] speaks to people's situations - there are emotional levels of engagement in urban art that can't really be replicated, because more often than not it's being created from motivations and frustrations that are affecting people now.
It's not so much as capturing the public's imaginations as it is giving form to the good and bad thoughts they're already having, or with the very best art giving life to entirely new ideas in someone's head. It's what's kept me tied to the scene for years.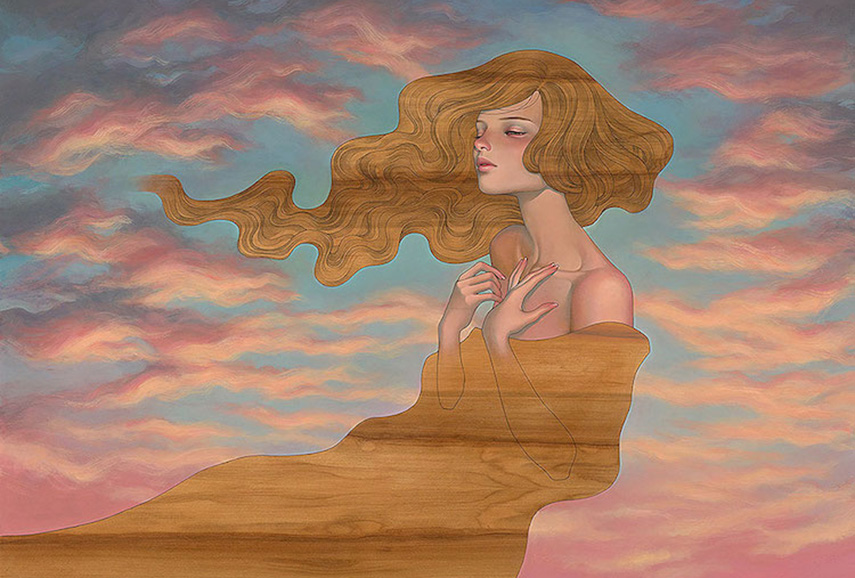 What to Expect
Widewalls: Speaking to turning to origins, we'll have the opportunity to step inside the world of Bill Daniel's "Who is Bozo Texino?" as well. Why was this work essential to the 2017 edition of Moniker?
TZ: It's such an honour to work with Bill Daniel - he has documented the original tags and symbols found on freight trains for much of his life, and according to Roger Gastman was the guy who coined the name 'Moniker' to use as the description to those tags.
This ties in to the idea of context. Understanding how tags were first wielded adds so much power to everything that's come after. The first train artists were simultaneously without a home, and at home everywhere they went. Their art travelled with them on those freight carriages, and found new life and purpose. In documenting that, and in the work he's done since, Bill Daniel shown a spotlight on freight culture and the links it had to modern day street art - that a lot of people didn't even know existed.
Widewalls: A 30,000-square-feet art and installation hall, as well as some 40 gallery stands, sure promise a lot to see this year! What would you point out as a must-see for our readers?
TZ: You've mentioned Bill's work, which is very definitely worth the time. In terms of artists and galleries themselves there's so much to say, but I'd draw attention to the huge animalistic cardboard sculptures of Laurence Vallières (Station 16 Gallery), Audrey Kawasaki's manga/art nouveau hybrids (Thinkspace Gallery) and Alex Fakso's photography, in which he documents the modern day lifestyle of illegal train painters.
Widewalls: The famous TAC, aka The Art Conference, will once again be featured at Moniker. What will the topics be and who are the confirmed speakers so far?
TZ: TAC this year tackles the real grit of 'making it'. We're watching urban artists find a lot of love under the spotlight, but understanding what goes on behind the scenes is the missing piece of the puzzle for so many would-be artists, gallerists and collectors. The conference is going to take that apart and look at the paths to successes and failures.
Widewalls: What are the benefits behind another first-time thing for Moniker, the VIP Blackcard Membership?
TZ: There'll be benefits and opportunities both during the fair and afterwards - an ongoing curated social schedule that keeps our VIPs close to the art they should be collecting and helps them to make the right decisions. During the fair that takes the form of guided tours, personal introductions to the artists themselves and investment advice, alongside the expected comforts in our VIP lounge area. We also have programmed in Whisky tastings and wine tastings for our special members.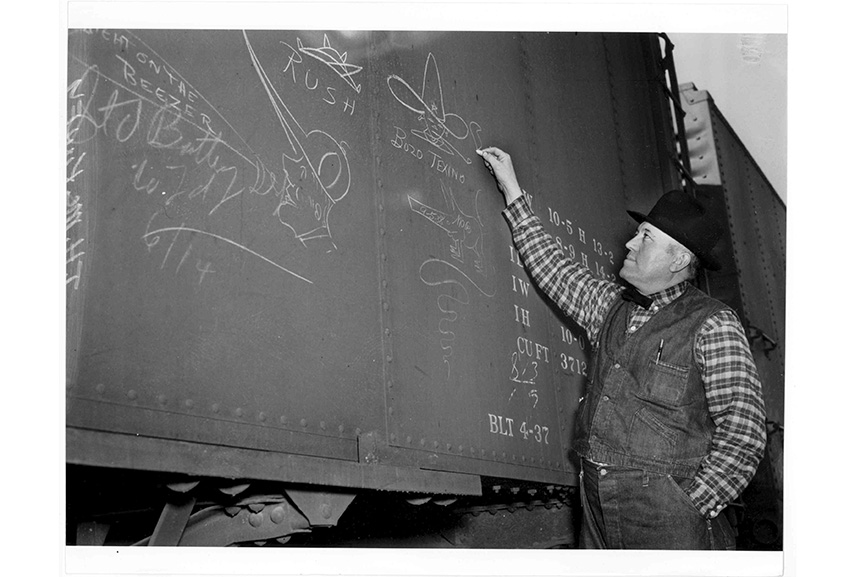 Looking Back and Moving Forward
Widewalls: What has this exciting eight-year-long journey with Moniker been like for you, as its Director? How have you seen it evolve?
TZ: It's been as much about watching perceptions of the scene changing as it has the internal growth of the fair. We always wanted to prove that the artists you were seeing in year one would be serious names in year four, and that there was real value in investing in urban and new contemporary art. We've achieved that, and obviously have seen a lot of growth along the way. But the most satisfying thing has been watching those artists we championed early blow up and become hugely successful and see more and more people come to the fair each year and walk away with something new to add to their home and collection.
Widewalls: What do you hope the 2017 edition will bring and how do you hope it will influence the future?
TZ: I think this fair is a lot about growth - we're getting more ambitious, and that obviously means keeping a sharp eye on how each of our new efforts are received. We want to get everything right, obviously, but we also want to know we pushed ourselves. It would be easy to rest on our laurels at this point, but the scene isn't, and we're a part of that collaborative push forwards.
Featured image: Tina Ziegler, Moniker Art Fair, courtesy Tina Ziegler.