I Think It's In My Head show at Girls' Club nears its end. Almost a year ago, Girls' Club has engaged Miami artist team TM Sisters – Monica and Natasha Lopez de Victoria – to collaborate with the collection of contemporary art by women amassed by Fort Lauderdale collectors Francie Bishop Good and David Horvitz, and curate the 2013/2014 I Think It's In My Head exhibition.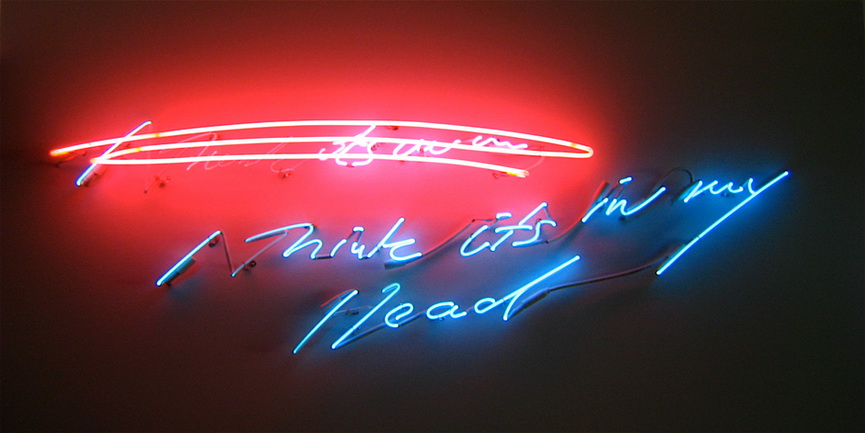 TM Sisters
After viewing works in the collection, the TM Sisters, who themselves create works in a range of media, have selected pieces which most of all spoke to them. Perfectly fitting the interior of the Girls' Club and engaging its geometry, this comprehensive exhibition brought together works of 41 artists. Among the selected artists are internationally renowned Barbara Kruger, Jenny Holzer, Ana Mendieta, current practitioners on the world stage such as Tracey Emin, Lorna Simpson and Catherine Opie, as well as the works of South Florida artists Harumi Abe, Jen Stark, Samantha Salzinger and others.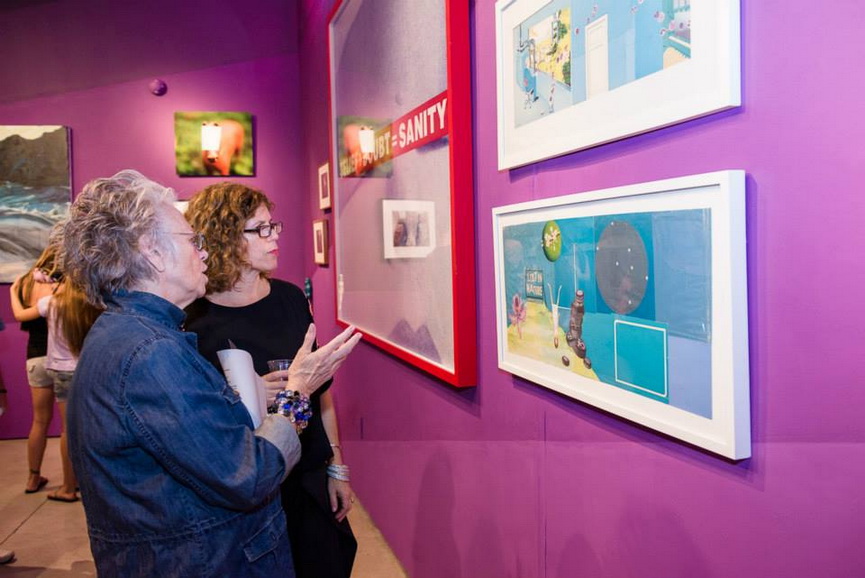 Exhibition Catalog
On September 12, Girls' Club will celebrate the publication of I Think It's In My Head exhibition catalog. Full color reproductions and installation shots immerse the reader into the exhibition. Designed by Hello Gusto, the 86-page catalog features an introduction from creative director Michelle Weinberg, an essay on feminism and science fiction by artist and lead singer of the band Yacht Claire Evans, a work of fiction by Vanessa Garcia and an interview with Monica and Natasha Lopez de Victoria of the TM Sisters. The catalog is limited to 200 copies and is available at Girls' Club and online.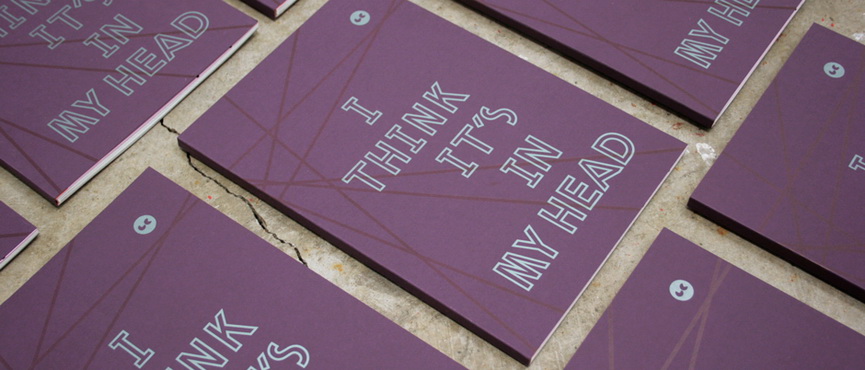 About the Girls' Club
Girls' Club is a private foundation and alternative space established in 2006 by Francie Bishop Good and David Horvitz. Girls' Club produces exhibitions, educational programming, publications and events that change lives, nurture local artists, and inspire cultural growth in Broward County. Girls' Club is the only private collection open to the public that focuses on contemporary art by women in the world. The mission of Girls' Club is to educate the public, nurture the careers of female artists, and to serve as a resource for art students and scholars, curators and practicing artists on the contributions of women to the field of contemporary art. A special commitment is made to expose the work of local artists to a broader national and international audience.