Throughout the 1980s, the New York graffiti scene was populated with an array of talented artists. Over time, some of them retreated to anonymity, while others developed successful careers and are still active today, though not necessarily on the streets. Among them is Todd James, as a self-taught artist who started painting under the moniker REAS, and came to prominence after designing logos for Beastie Boys, Eminem, and Kid Rock.
Alongside his commercial activity as a painter/designer, James is continually exhibiting his works in galleries and is well known for his vibrant graffiti based aesthetic saturated with various references coming from popular culture and art history. The renowned artist explores various topics but is mostly focused on sexuality and violence.
Currently on display at Over The Influence is James' solo exhibition titled THERE'S NO PLACE LIKE HOME, consisting of recent paintings aimed to question, as the title suggests, the notion of belonging.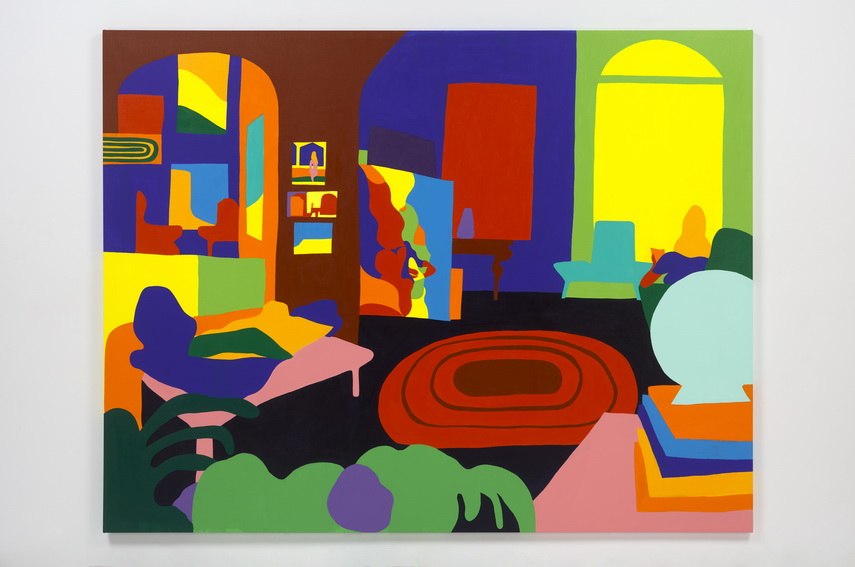 THERE'S NO PLACE LIKE HOME
This exhibition reflects Todd James' fascination with surreal interiors, personal spaces filled with abstracted objects. Namely, the artist's rooms honor the rebellious spirit of the teenagers, outcasts, punks, nerds and in general all the social misfits whose bedrooms are their worlds, places where they feel liberated from the constraint of daily life. James found the inspiration in comics, pornography, Fantasy art, Dungeons & Dragons manuals, and magazine covers and other memorabilia associated with the ones socially unaccepted.
A lush pallet used by the artist to accentuate these rooms the best recalls the Pop Art Imaginarium, especially the works of Tom Wesselman.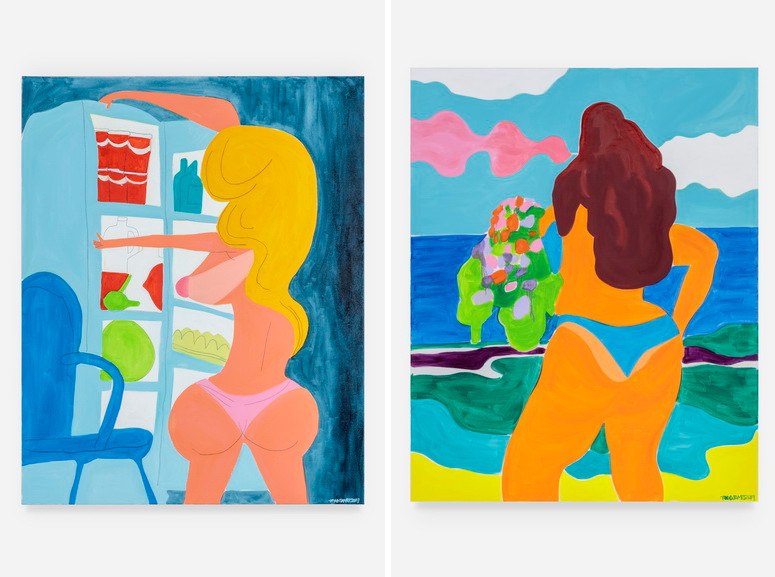 The Works
All the exhibited paintings are large in scale and they indeed transport viewers to their teenage years; furthermore, they offer a sort of protection from the absurdity of the current social and economic upheavals.
They are also connected with James's critically acclaimed Vandal's Bedroom installation, which was shown in the 2015 Venice Biennale. Also, some of the paintings feature portraits of women caught in intimate moments embodying free and careless femininity.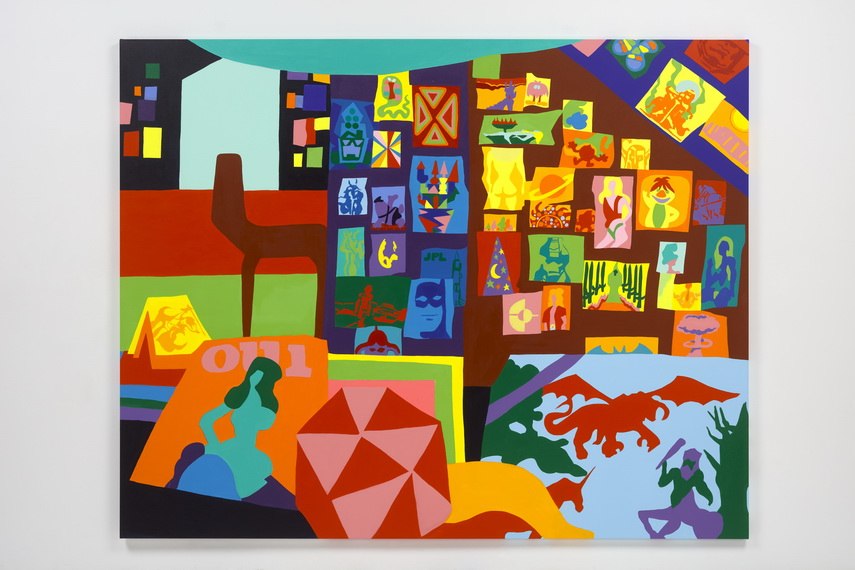 Todd James at Over The Influence
Finally, this exhibition should be perceived as the manifestation of the artist's exploration of the concepts such as belonging and freedom of expression. In purely painterly sense James remained loyal to himself, while conceptually making a new kind of approach.
THERE'S NO PLACE LIKE HOME will be on display at Over The Influence in Los Angeles from 8 September until 27 October 2019. The opening reception is scheduled for September 7, 2019, from 5PM to 8 PM.
Featured images: Todd James - Not Yet Titled, 2019. Acrylic on canvas, 152.4 x 213.4 x 3.8 cm, 60 x 84 x 1 1/2 in. Photo: Flying studio; Todd James - Dangerous Furniture, 2019. Gouache and graphite on paper, 28 x 35.6 cm, 11 x 14 in. Photo: Joshua White. All images courtesy Over The Influence.