Over the course of a rich and accomplished career, Tom Lieber has made a study of abstraction and developed his own practice and style. His solo show Recent Paintings at Dolby Chadwick Gallery in February 2017 will display new pieces of his intriguing work. This will be Lieber's fourth solo exhibition at the prominent San Francisco gallery.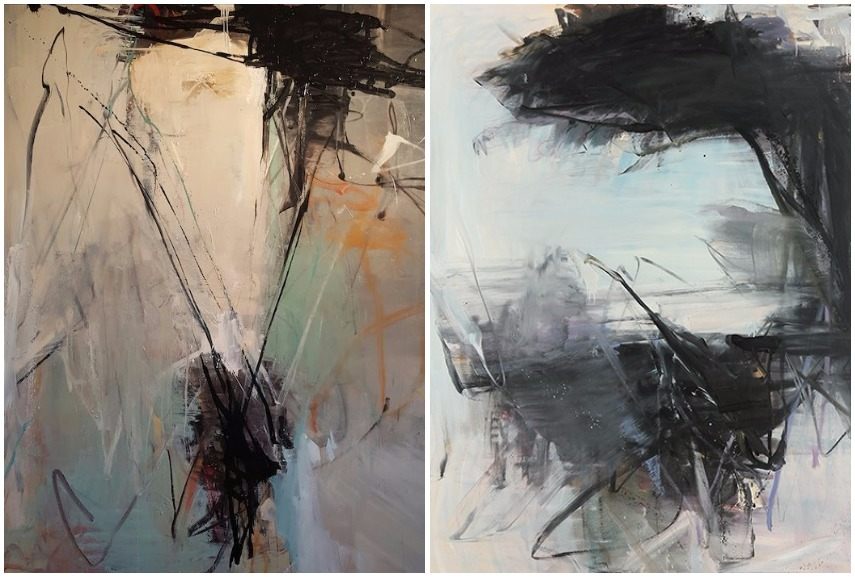 Tom Lieber Art
Tom Lieber was born in 1949 in St. Louis, Missouri. After finishing academic studies in Fine Art, he exhibited extensively across North America and Europe and was previously the recipient of the National Endowment for the Arts award. Today, his work can be found in permanent collections of the San Francisco MoMA, Guggenheim Museum in New York, Metropolitan Museum in New York, MoCA in Los Angeles and Tate Gallery in London.
Although, he adopted the heritage of nonobjective painting, Lieber is primarily concerned with evolving abstraction in his own artistic manner. His paintings are always bringing "a statement about [his] reality" and are coming up as evidence of his hard work. Lieber heads to his studio at 3 in the morning, when there are few external stimuli, including daylight, to distract him. His work is closely initiated by artistic practices of Giacometti, Giorgio Morandi, and importantly - Philip Guston, especially after his break from Abstract Expressionism. Lieber chose these artists because each of them eschewed the trends of the day to follow his own path: they were "in touch with their own energy - their own line and gesture - and weren't addressing 'Art,' like Jasper Johns or Warhol, for instance, who were revolting against what came before."
Balance of Figure and Ground
The new exhibition highlights Lieber's continued interest in the relationship between figure and ground. In an effort to activate a powerful bodies-in-space effect, Lieber pursues distinct contrasts, frequently pairing vigorous black lines with a modulated white background. He also explores how other colors—such as ochre and red, as seen in Gold Drop (2016) can form a foundation, from which a visual charge of similar strength is created. In all of the works, predominately black lines accented by bursts of color-zip, quiver and curl across the canvas, complementing and contradicting one another. Many of these lines are inspired by the lush vegetation of Hawaii, where the artist has a home, and each gesture is accounted for so that the resulting arrangement has a specific energy driving it.
In recent years, Lieber protruded into the paintings, consciously highlighting the V and, consequently, achieving a heightened sense of precision. His interest in reiki, aikido, and meditation, all of which focus on ways of channeling the body's energy gave a spiritual dimension to his art. Referencing to aikido, the V can be seen as symbolizing the lower torso - the standing body's center of gravity. Thus, in Moon Shield (2016), a central V takes up nearly the entire composition. Converging white, red, tawny, and black marks draw the eye down to the gesture's pointed nadir, which, while dense, does not feel heavy, because any excessive weight is counterbalanced.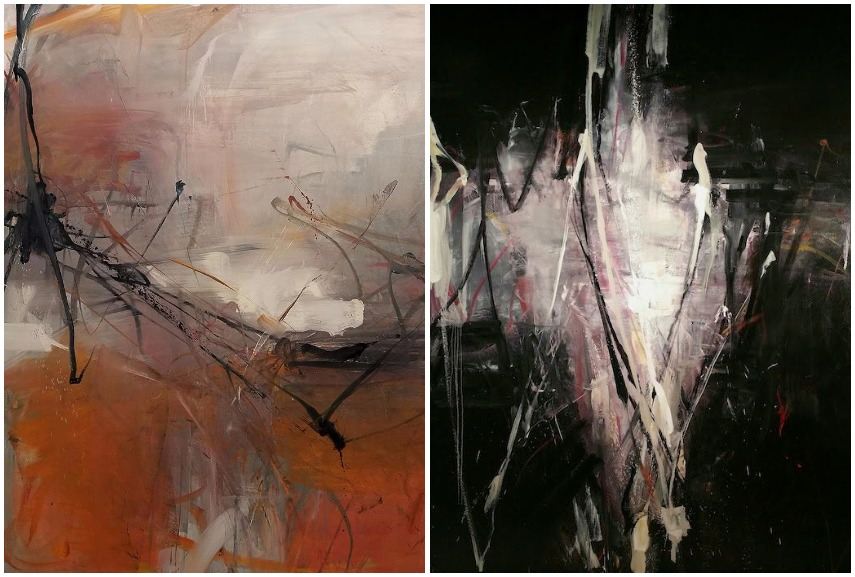 Recent paintings at Dolby Chadwick Gallery
From its moving to the current location in 2002, Dolby Chadwick Gallery has hosted hundreds of art events and curated shows, maintaining the freshness in exploring and redefining visual experience. Tom Lieber's Recent Paintings beautifully fit in the gallery's exuberant program for the 2017 that range from abstraction to photorealism.
The exhibition will run from 2nd until 28th February 2017 at Dolby Chadwick Gallery located at 210 Post Street, Suite 205, San Francisco, CA 94108. Opening Reception is set for Thursday, 2nd February, 5:30—7:30pm.
Featured images: Tom Lieber - Moon Shield, 2016, detail. Tom Lieber - Sage Expanse, 2016, detail. All images courtesy of Dolby Chadwick Gallery.