As Tom of Finland himself has once noted, during his whole life, he did nothing but interpret his dreams of ultimate masculinity, and draw them. Combining his love of machismo with his natural artistic talent, he created a groundbreaking body of work that celebrates the idealized male form.
A grand master of homoerotic art of the twentieth century and beyond whose images of masculine gay men helped smash stereotypes and produce new diversity, not only did Tom of Finland create new role models for gay men, but he also had an impact on global culture, style and attitude towards liberated sexual expression.
The celebrated Finnish artist and illustrator has been brought above the radar of cultural history in a new biopic by the acclaimed film director, Thomas "Dome" Karukoski. Premiered at Tribeca Film Festival in 2017, the film was written by Aleksi Bardy and has Pekka Strang starring. It provides an immersive, handsomely crafted look at how Tom of Finland came to create his iconic drawings of hyper-masculine, leather-clad men that ridiculed authority figures.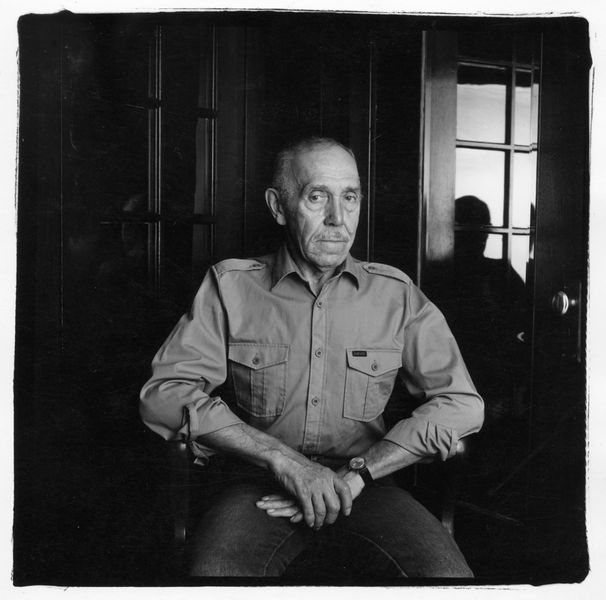 Becoming Tom of Finland
By day a senior art director at an advertising agency McCann Erickson, Touko Valio Laaksonen aka Tom of Finland spent his spare time drawing his sexual fantasies that featured homoerotic archetypes such as lumberjacks, sailors, bikers, blue-collar workers, policemen and men dressed in leather. Growing up in Kaarina in rural Finland, he began drawing cartoons of rough and masculine laborers at an early age. His fantasies were fueled by his experiences in the World War II, in which his country fought on the side of the Nazis. Although he despised the ideology, he became deeply drawn to uniformed men of authority.  His eroticism subversively reclaimed this style and reaffirmed his position as part of the gay culture, and from his earliest pieces onwards, his subjects were ecstatic, gushing and ejaculating.
As a way to avoid homophobic censorship law in Finland in the 1950s, he started submitting drawings as "Tom" to the Bob Mizer's publication Physique Pictorial from Los Angeles. Soon, the Tom of Finland legend was born and his global career as an iconic gay figure was jumpstarted. Inspired by biker culture that embodied rebelliousness and danger, he created illustrations that capitalized on the leather and denim outfits which separated his subjects from mainstream sexual cultures. His works fuelled both the sexual fantasies and the aesthetic of many gay men, and the emerging gay leather scene inspired his works further and made them evolve.
His increasingly erotic drawings of hyper-masculine men were distributed worldwide in dime stores, sex shops or bars through an international underground of fans, despite laws against the distribution of such explicit material. Traveling extensively to Europe, Laaksonen himself sold and gifted his drawings to men he met in the local gay scene, thus further proliferating his work while establishing an underground distribution network and the base of admirers.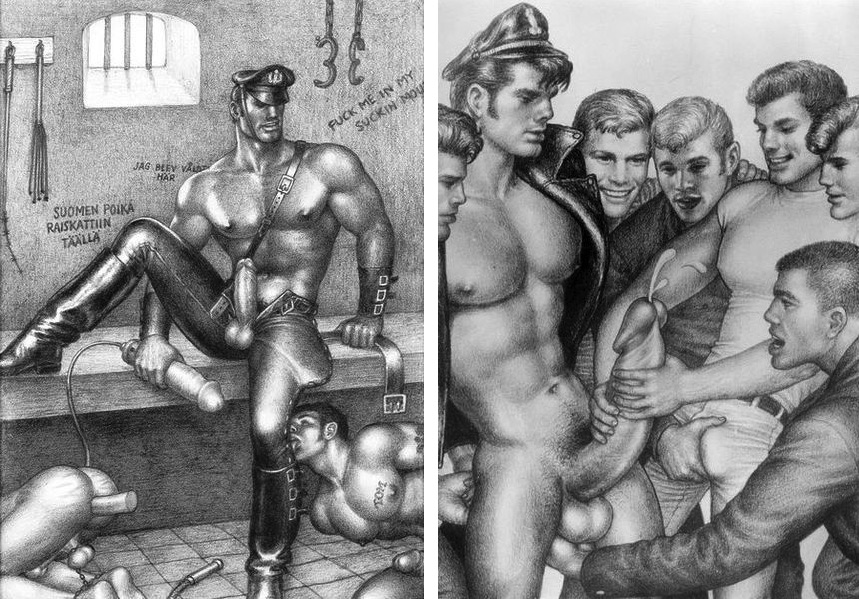 Challenging the Concept of Masculinity
Combining photorealistic attention to detail with his wild sexual fantasies, Tom of Finland produced a remarkable body of work. Sexual and provocative in nature, his drawings played with the iconographic conventions upon which both the representation and the very concept of masculinity and identity are based. Having access to global mainstream publications and illegally published early gay magazines due to his advertising work, Tom of Finland meticulously cut details out and composed them into collages that he used as reference pages.
Exploring and dismantling the representations of maleness and gender-assigned attributes in mainstream media, he turned these reference pages towards the exact opposite of their origin. Depicting oversized phalluses and muscles, his drawings challenged the existing symbolic order of heterosexuality, at the same time creating a fearless portrait of homosexual desires.
In those days, a gay man was made to feel nothing but shame about his feelings and his sexuality. I wanted my drawings to congruent that, to show gay men being happy and positive about who they were.
Furthermore, the faces of all his characters featured a certain familiar likeness, pointing towards the culture that constructed the relationship between sexuality and fear in the first place.
While openly pornographic, his imagery was also subversive. Creating narratives in which macho authority figures engaged in kinky group sex, he perverted male stereotypes and provided affirmation and pride for a then frequently despised minority.
My drawings are primarily meant for guys who may have experienced misunderstanding and oppression and feel that they have somehow failed in their lives. I want to encourage them. I want to encourage this minority group, to tell them not to give up, to think positively about their act and whole being.
Paralleling pivotal moments of the 20th-century history, such as the gay liberation movement and the AIDS epidemic, Tom of Finland's work stands in dialectical relationship to radical changes that took place and the often oppressive culture that surrounded him.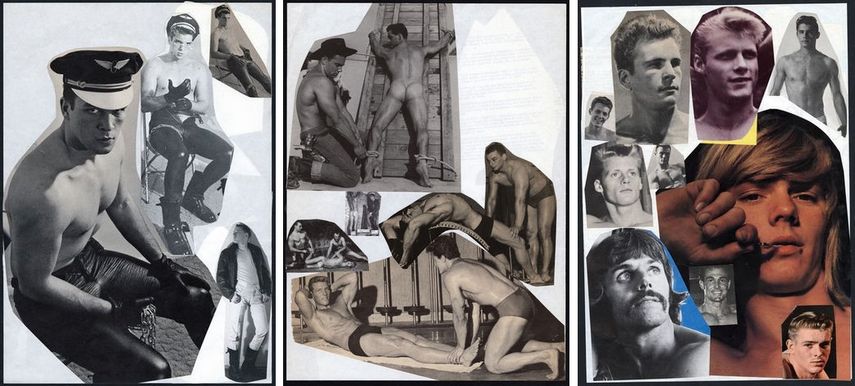 The Legacy and Influence
After becoming established in popular publications, the work of Touko Laaksonen also gained respect for the genre of erotic art in the academia and museums. It was the institutional exhibitions that elevated what was once considered pornography into the status of an artwork, placing his practice into the context of the struggles of the gay liberation movement and queer body politics.
Having a compound status as an artist and sub-culture icon, his work has been influential to sado-masochism and fetish culture as well as inspiring many iconic gay artists, like Robert Mapplethorpe, Bob Mizer, Mike Kelly, Richard Hawkins, George Quaintance and Etienne, as well as pop culture icons such as Freddie Mercury, Frankie Goes to Hollywood, and of course, Glenn Hughes, the leatherman from the Village People.
"I know my little dirty drawings are never going to hang in the main salon of the Louvre, but it would be nice if – I would like to say 'when', but I better say 'if' – our world learns to accept all the different ways of loving. Then maybe I could have a place in one of the smaller side rooms", he noted noted in 1991.
It wasn't until 1971 that he decriminalized sex between men. In 2014, the Finns have finally openly acknowledged Tom of Finland's legacy, putting his instantly recognizable erotic artwork on a set of stamps. Instantly becoming a mainstream hit in the country, the biopic Tom of Finland further emphasized the role the artist played both in the contemporary art world and this intriguing and vital chapter of 20th-century gay history.
"It's almost a Superman story, where the Clark Kent that works in an ad agency wearing a suit comes to LA and puts his leather gear on – the hero's arrived!" said the director for Guardian.[1] Dirk Dehner, the artist's friend and muse and a custodian of his work, described the film as touching, showing how terrible society has been to the gay community and how conditional the love is from family members.

  Editors' Tip: Tom of Finland Hardcover by John Waters, Camille Paglia, Todd Oldham, Armistead Maupin, Edward Lucie-Smith, and Dian Hanson
Tom of Finland XXL is a beautiful big collector's edition with over 1,000 images, covering six decades of the artist's career. The work was gathered from collections across the United States and Europe with the help of the Tom of Finland Foundation, and features many drawings, paintings, and sketches never previously reproduced. Other images have only been seen out of context and were finally presented in the sequential order Tom intended for full artistic appreciation and erotic impact. The elegant oversized volume shows the full range of Tom's talent, from sensitive portraits to frank sexual pleasure, to tender expressions of love, and haunting tributes to young men struck down by AIDS, and was completed by eight commissioned essays on Tom's social and personal impact by Camille Paglia, John Waters, Armistead Maupin, Todd Oldham, and others, plus a scholarly analysis of individual drawings by art historian Edward Lucie-Smith.
Tom of Finland Trailer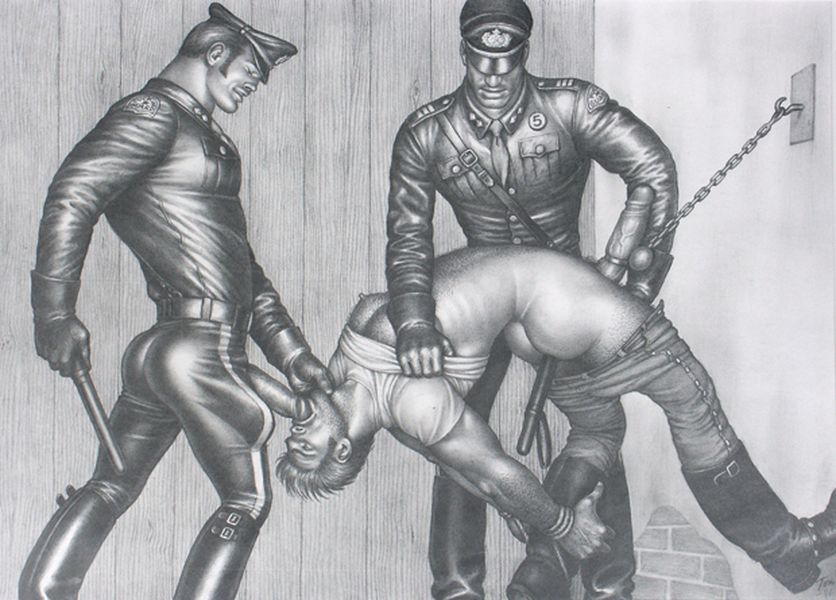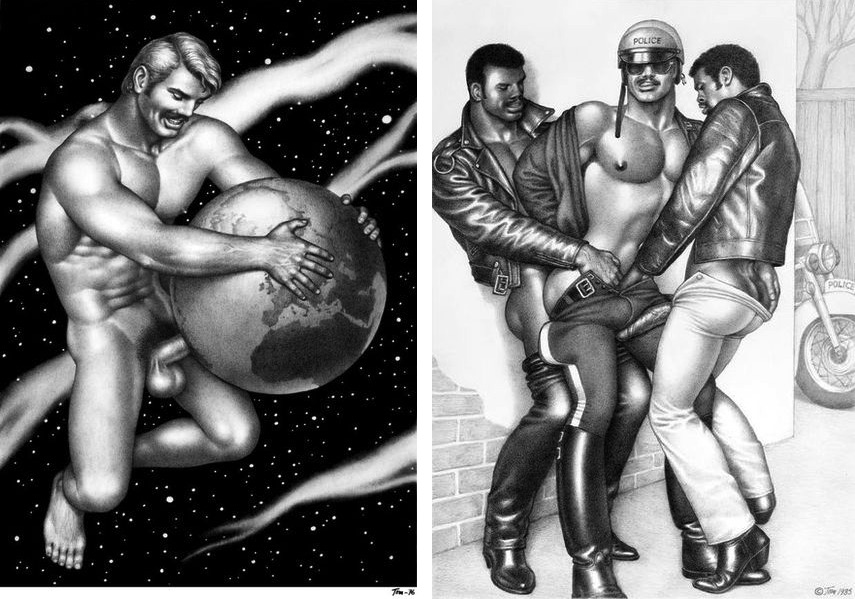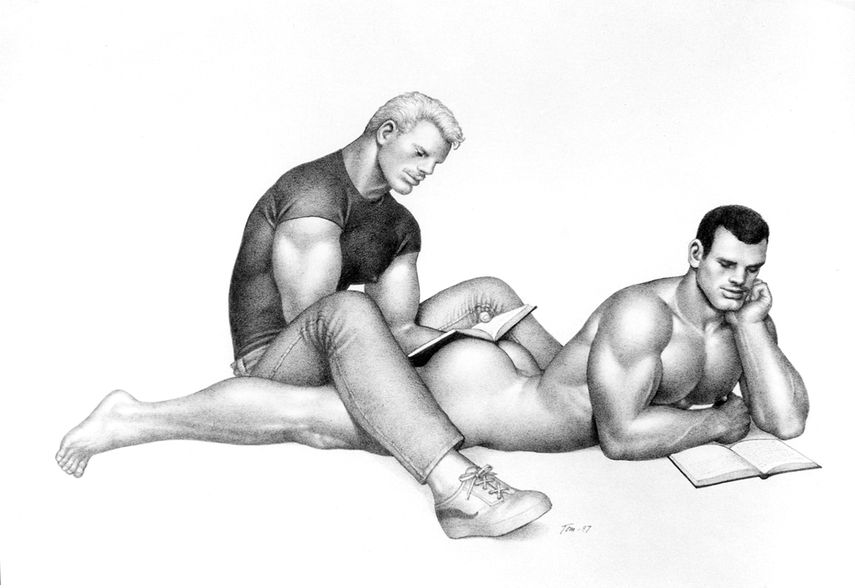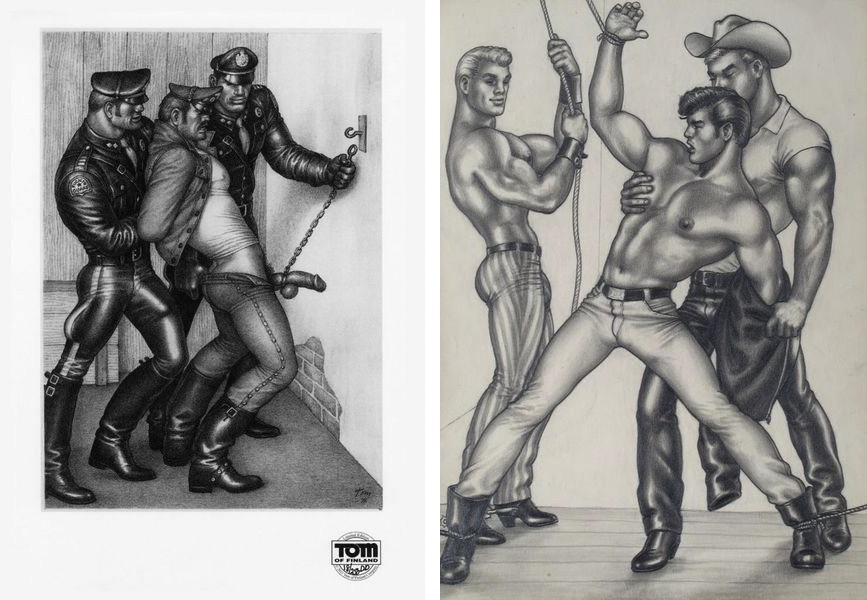 Reference:
Needham, A. (2017) World of leather: how Tom of Finland created a legendary gay aesthetic. The Guardian
Featured images: Pekka Strang in the film Tom of Finland. (Josef Persson : Kino Lorber); From the Tom of Finland Foundation in Los Angeles. All images used for illustrative purposes only.