Before he was a prominent Pop artist and one of the leading figures of the movement, the late Tom Wesselmann was just another art student, trying his luck at the medium of collage. Over 30 of such works will soon be on view at David Zwirner Gallery in London, in an exhibition that will explore the early years of his fruitful career. These pieces, produced between 1959 and 1964, represent an introduction to the artist's creative development and his dedication to the graphic and large-scale Pop imagery which he would come to make later on. In all their intimacy, they reveal the germination of his iconic style and affirm his lifelong interest in depicting interiors, still lifes, female nudes and landscapes.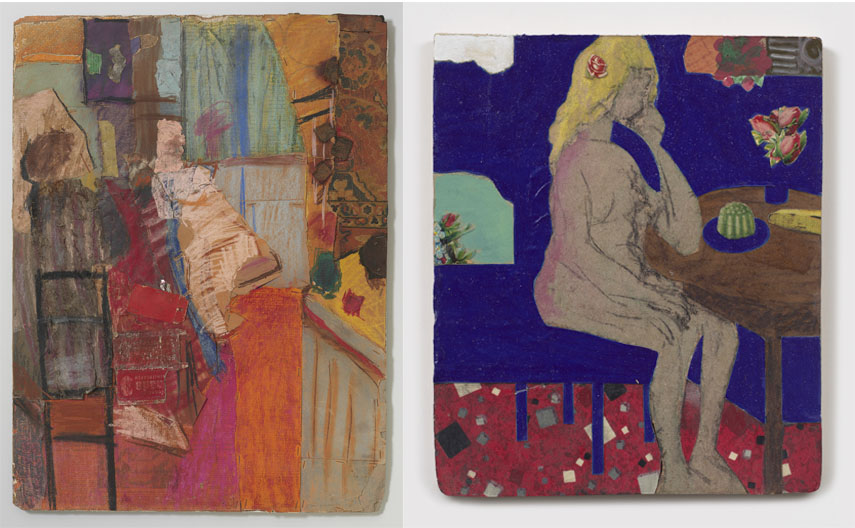 The Road to Pop Art
During his final year at The Cooper Union School of Art, Tom Wesselman had produced his first collages, and continued to do so until the mid 1960s. Immersed in a rebellious atmosphere of the time, when artists decided to go against the mainstream of Abstract Expressionism and its action and gesture-oriented style, he focused on things from everyday life, familiar interiors, popular subject matter that was bound to be obtained with the technique of collage. His main materials were, as expected, found materials like postcards, wallpaper, stickers and fabric. Although such act could now be considered as the preview of his future in Pop art, it should also be said that these collages related to early Modern artworks to a certain extent, as they reference historical works of masters such as Henri Matisse, Edgar Degas, Hans Mewling and Wassily Kandinsky. As he progresses with collage-making, Tom Wesselman starts to lean more towards the sheer representation of consumerists goods, before finally giving in completely to the avalanche ideologies of Pop art.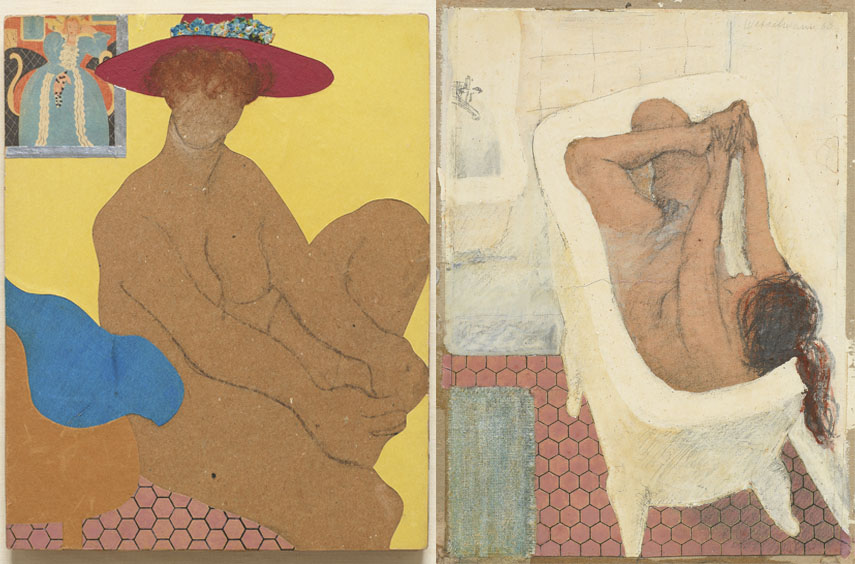 Collages 1959-1964
Tom Wesselmann's Collages 1959-1964 show will feature several important examples of his 1959-1960 Portrait Collages series, his first ever. Through these works, we witness the beginnings of his love of vibrant colors, flattened forms and dynamic patterns, something that will stick with him for the rest of his career. They also show Tom Wesselmann's earliest female nudes, also shown as part of his Little Great American Nudes series, first created in 1961 and further developed through 1973, with Great American Nudes. One of the most famous pieces from the series, Great American Nude #1, will be on view in London. Apart from female figures, Tom Wesselmann also painted still lifes, mostly food, clothing items and flowers, as reflected in his Little Still Life collection of works. Among them, his first large-scale painting, the 1963 Still Life #29, of which only four exist.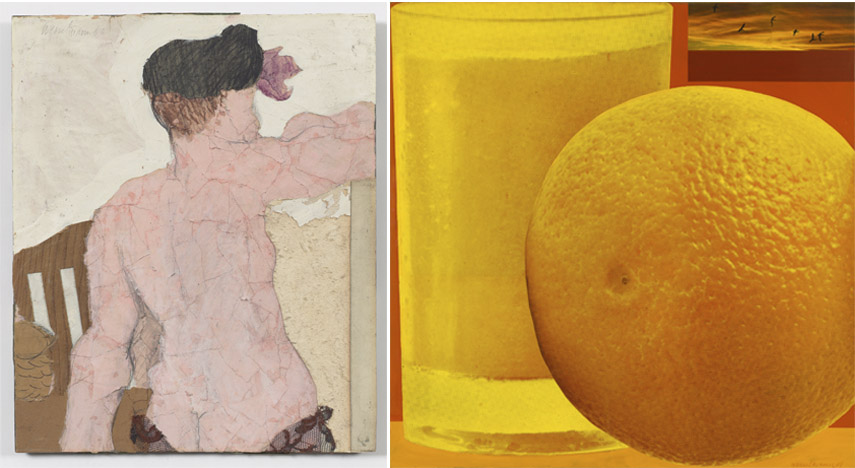 Tom Wesselmann Exhibition at David Zwirner Gallery London
Collages 1959-1964, an exhibition of works by Tom Wesselmann, will be on view at David Zwirner Gallery in London, UK, from January 29th through March 24th, 2016. The press preview with David Zwirner partner Gérard Faggionato is set for January 28th at 10am, while the private view is scheduled from 6pm to 8pm. Make sure you don't miss a special event in form of a guided tour of the show led by art historian Marco Livingstone, one of the leading expert in Pop art, to be held on February 10th at 12pm.
Featured images in slider: Portrait Collage #7, 1959. Mixed media and collage on board, 8 x 10 inches (20.3 x 25.4 cm); Judy and Her Woodcut, 1960. Mixed media and collage on board, 11 x 13 inches (27.9 x 33 cm); 14th Street Nude #1, 1960. Mixed media and collage on board, 4 5/8 x 5 1/4 inches (11.7 x 13.3 cm); Blue Nude, 1959. Mixed media and collage on board, 11 1/4 x 14 inches (28.6 x 35.6 cm). Art © Estate of Tom Wesselmann/Licensed by VAGA, New York, NY, Photo Credit: Jeffrey Sturges. All images courtesy of David Zwirner Gallery.