Widewalls: Let's go back to the exhibition at LisaBird that you're having right now. Tell us about the concept you created for the exhibition.
TOMAK: The concept is: I wanted to show painting, that was the main reason, because they all know me as drawer - TOMAK is the drawer from Austria. I had a great exhibition at Albertina and the Museum der Moderne in Salzburg, and in Graz now, the drawing exhibition. The painting is not so well-known in Austria, and so I wanted to do this great, big painting exhibition, to show the people what my paintings could look like and do look like, and I showed different cycles.
One cycle is about the Rudolf Steiner school, where children grow up and are taught in a very free sense, they can come when they want, go when that want, do what they want. It is a 150-year-old way to teach children in different, free manner. This was the theme of a cycle which I called TOMAK & die Waldorf Astorias. These paintings are about how we are able to put children in different roles, when they grow up and depending on what you tell them, they will become. This is the main theme of this cycle.
Widewalls: Would you to comment on the current situation in the Austrian art scene? What is your stance on the commercialization of art that you were also mentioning before, and also if you have noticed some new trends?
TOMAK: Maybe the new trend is abstraction. It's a new trend - it's old trend, but it came now, again and again, it's been twenty years that it's been coming back, it's the way it is maybe. The art scene in Vienna... it doesn't really exist. Because everyone is working for their own thing. We know each other, we drink with each other, but it's not what it was thirty years ago, when we were doing concepts, "where is art going? etc.. No, everyone does their own thing.
Widewalls: So there aren't any art groups? Everybody is for themselves?
TOMAK: No, there are no groups. We know and meet each other, but we are not a group. Everyone is nice to each other [laughs].
Widewalls: That's also very interesting - nobody is arguing, are they?


TOMAK: Nobody is arguing. If you say "oh boy, this work is really shit", you won't ever see [that artist] again. It's not a discussion about art, it's only "hello, how are you?" "fine, thank you, goodbye". But when you say something negative, it will come back in Vienna, because it's so small. Everyone knows everyone. It's too small for a big movement and too small for fighting.
Widewalls: Finally, what are you planning for 2016? Are you going to exhibit somewhere outside of Austria maybe?
TOMAK: I have to do an exhibition in Istanbul, at Artforum, then in Hong Kong, then we'll do the fair in Dallas, and then in New York, so it's a lot of work for me.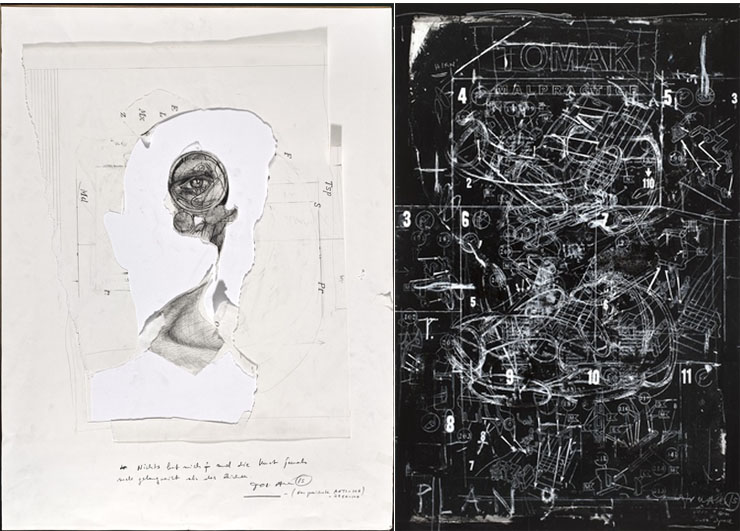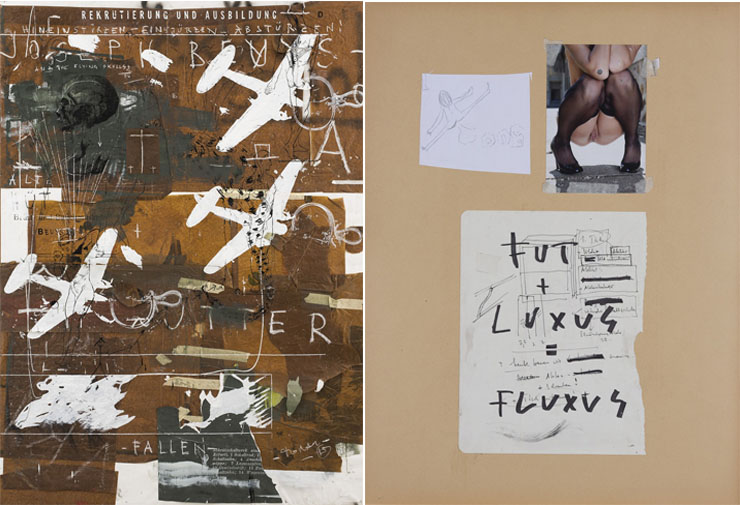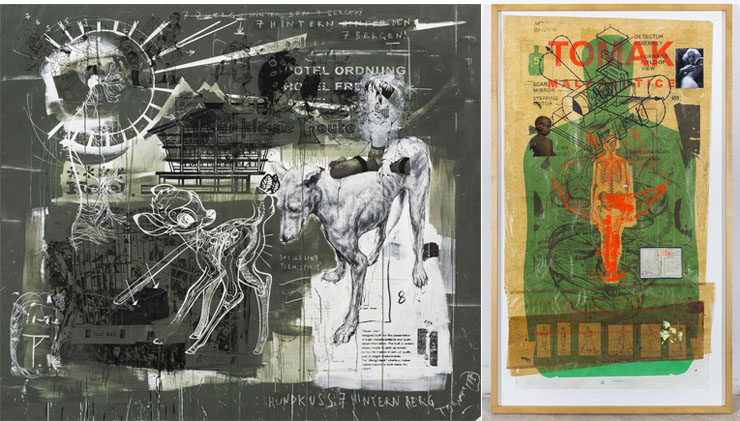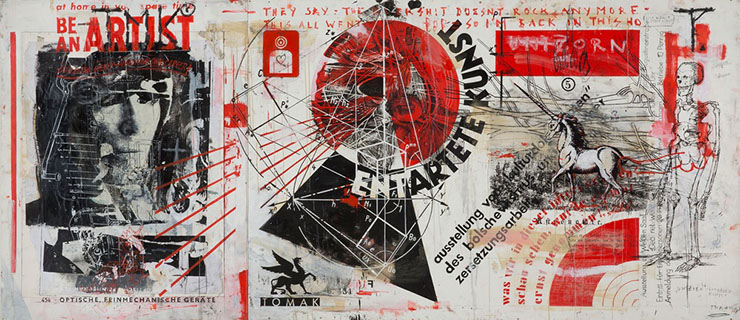 Featured images in sliders: TOMAK at Lisabird Contemporary Vienna; Left: Sprache ist Gift, 2015. Mixed Media on Paper, 128 x 93 cm / Right: Posterboy of Antikunst, 2015. Mixed Media on paper 128 x 93 cm; Left: Schulmeista, 2015. Siebdruck, Öl, Acryl, Kreide, Schultafellack auf Holz, 207 x 123 cm / Right: Warpaint, 2015. Siebdruck, Öl, Acryl, Kreide, Schultafellack auf Leinwand, 200 x 150 cm; Left: Was sollen wir spielen?, 2015. Mixed Media, 100 x 140 / Right: Gala Tropicana, 2015. Mixed media, 100 x 140; Werktafel 3-4, 2001. Oil on wood, 130 x 202; Left: Malpractice, 2015 / Right: Malpractice, 2015. Bleistift auf Papier, 80 x 60 cm. All images courtesy of Lisabird Contemporary.
This interview has been shortened and edited.