The fourteenth exhibition of Tony Cragg's sculpture staged at both venues of Lisson Gallery in London will showcase some of the sculptor's latest works that continue his radical and experimental approach to both material and forms. The continual sculptural investigations led Cragg from his early uses of detritus from the streets, plastic and other consumer materials to contemporary utilizations of metal, wood, white onyx, bronze and casts. The changes of material, however, make a congruous addition to his previous oeuvre and thematic choices.British sculptor born in Liverpool in 1949, his home is now in Wuppertal in western Germany where he teaches at the Kunstakademie in Dusseldorf.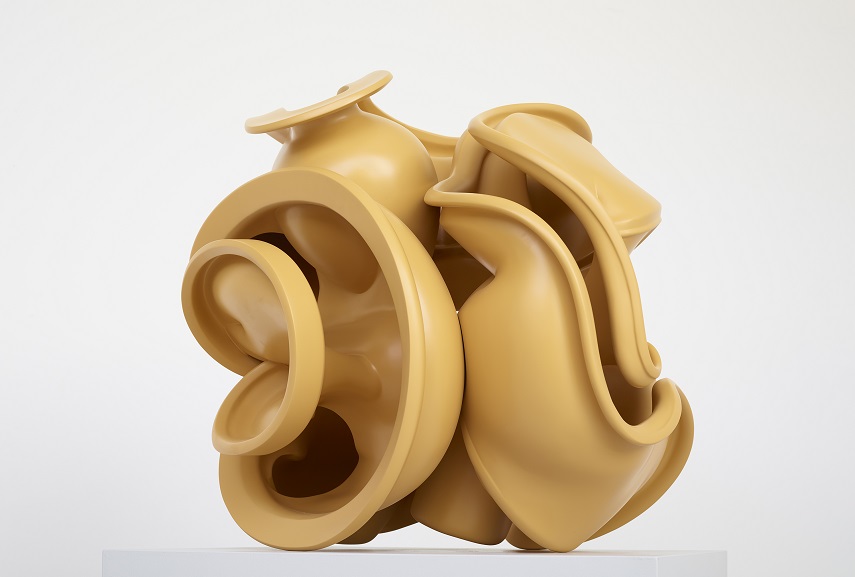 New Departures in Tony Cragg's Sculpture
The exhibits at the show will include pieces from his work entitled Industrial Nature where he explores tensions and collisions between natural, organic and artificial elements. This represents a continuation of his investment in geometric vs. organic forms that reflect the world around us. A different approach is visible in his bronze works Willow, Skull and Migrant, but nonetheless still strongly attached to his visual expressions of unseen world and forces in it. New glass casts made in Venice will also be included in the display, including the cast of the sculptor's own head, along with some of the latest developments from group of works titled Rational Beings, Early Forms, and Manipulations.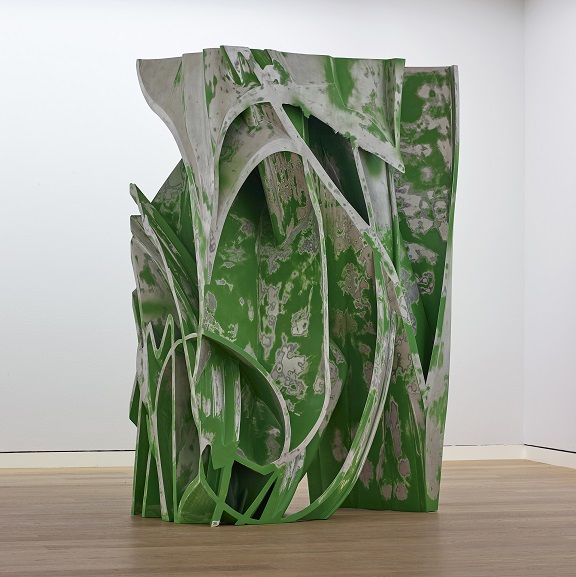 There Are Many More Things That Do Not Exist Than Things That Do Exist
Being Tony Cragg's axiom, the above statement suggests what type of visual and thematic preoccupations guide him. Interest in the textures of natural and artificial worlds are limited to the materials he selects, while a much more stimulating concern of what rules, structures and orders these worlds are the main expressive force in his work. Captivated by what cannot be seen but only metaphysically sensed, Cragg's work is in constant search for new shapes, meanings and language that will uncover the unseen to the observer. "I see a material or an object as having a halo of information around it" declared Cragg. Every form and material for him possesses a plethora of information that changes with the changes in forms and vice versa. For him material and shape affect our ideas and emotions, and by using multiple perspectives and layers of references he is offering us a complex vision of contemporary world.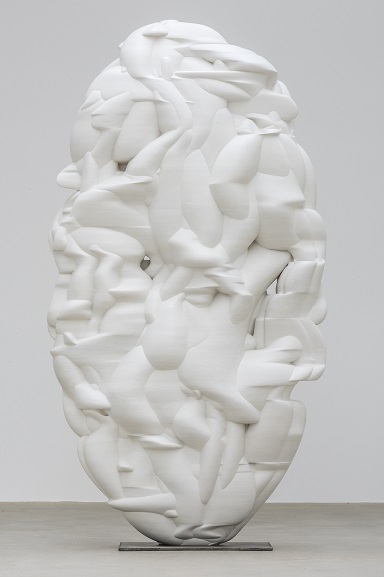 Tony Cragg at Lisson Gallery
Tony Cragg and Lisson Gallery have a long standing relation spanning several decades. His first solo exhibition was held there in 1979 when he was preoccupied with farcical in his sculptures made of different discarded materials such as gum, consumer waste, plastic and metal. From his beginnings in 1970s Cragg evolved into one of the most prominent contemporary sculptors and will be awarded in 2017 with Lifetime Achievement in Contemporary Sculpture Award by the International Sculpture Centre. This show comes after artist's major career retrospective at the Von der Heydt Museum and is a precursor for the next year's largest presentation of Tony Cragg's work in in the United Kingdom at Yorkshire Sculpture Park.
The show at Lisson Gallery in London will run from 1 October to 5 November 2016, with private viewings arranged for Friday, 30 September from 6-8pm.
Featured images: Tony Cragg – Willow, 2014; Untitled, Untitled 1; Portrait of Tony Cragg, Untitled 3. All images courtesy of the Lisson Gallery.