The cinematic environment created by Tony Oursler is one of the three installations that will be encompassing MoMA's renovated spaces for the next six months. The exhibition is accompanied by two other large-scale works on display, those of Teiji Furuhashi and Nan Goldin. Each of the exhibitions aims to create an immersive atmosphere, being monumental in size as well. Teiji Furuhashi's Lovers (1994), Nan Goldin's The Ballad of Sexual Dependency (1979-2004) and Oursler's Imponderable (2015–16) will mark the re-opening of contemporary galleries located on the building's second floor.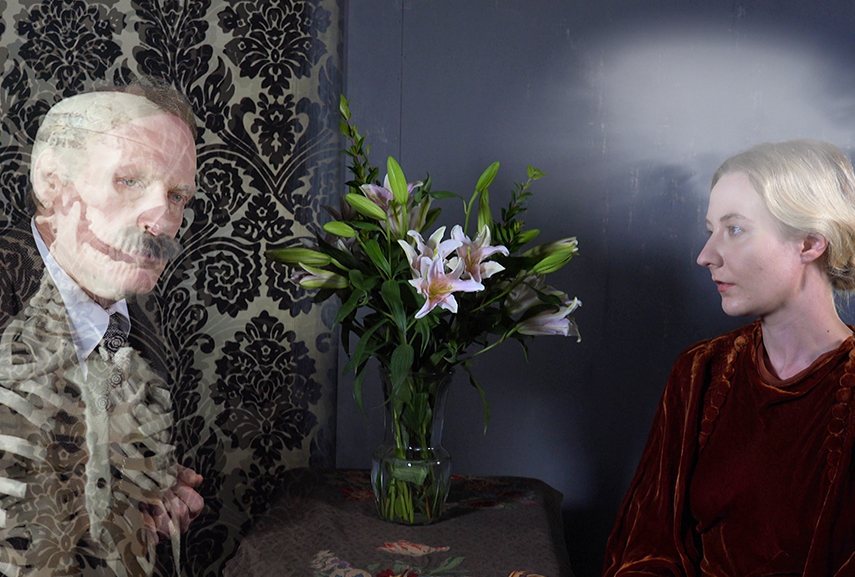 Technology and Magic
According to Oursler's installation, a fresh way to look at modernism is to address the intersection of technological advancement and the emergence of occult phenomena, both of which relate to the last two centuries. The feature-length video that will be presented deals with a number of paranormal manifestations and pseudosciences, such as telekinesis, magic and spirit photography. The illusionary element is emphasized by the use of a contemporary form of Pepper's ghost - a technique which dates from the 16th century, but was, however, popularized by a scientist whom it was named after, later in the 19th century. The illusion of ghostly objects and objects changing their forms is staged as a basic trick that plays with our vision and perception, however, its effect remains powerful.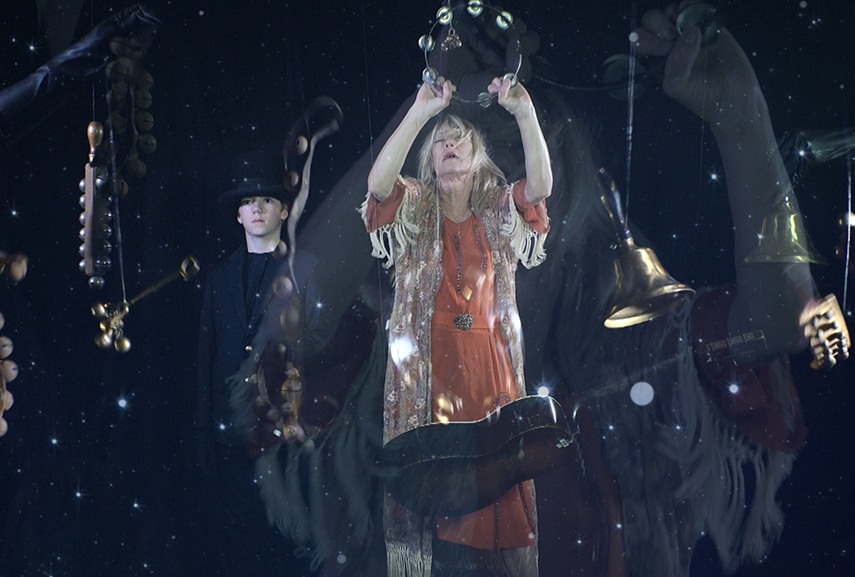 Authenticity and Superstition
The historical and social aspects of virtual reality overlap with the artist's personal history and memory. Therefore, a number of characters from the world of mysticism and magic, such as Harry Houdini, Sir Arthur Conan Doyle and Mina "Margery" Crandon, "meets" the members of Tony Oursler's family on screen. These protagonists are represented by artists, musicians and performers, including Kim Gordon, Jim Fletcher, Keith Sanborn, and Constance DeJong. Apart from being supportive of the artist's interest in psychedelia and occultism, the installation shows elements of humor, reflecting on a number of occurrences that preoccupy the contemporary field. Through a discourse of theatrical surrealism, the artist addresses the authenticity of an image, and its vulnerability to common beliefs and misconceptions encouraged by superstition.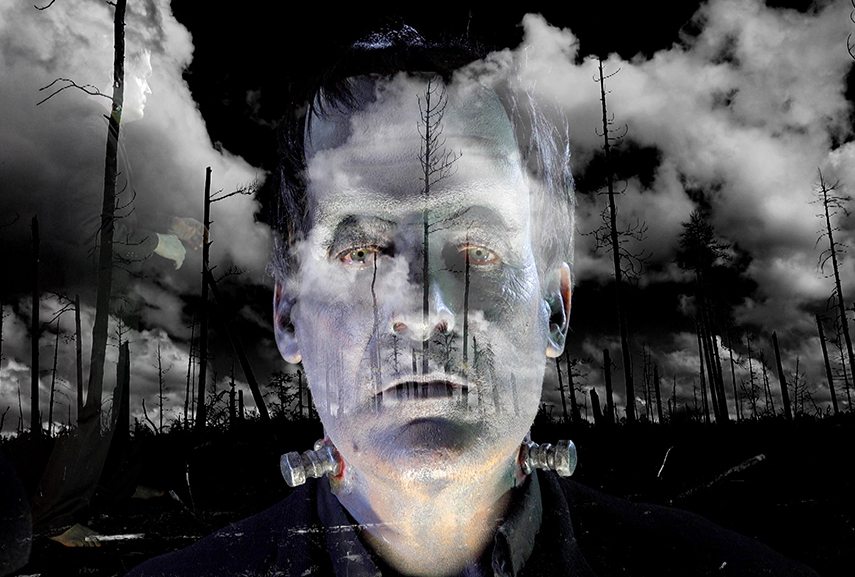 What is Imponderable in Tony Oursler's Upcoming Exhibition?
It is somewhat clear that the entire experience is "imperceptible" to a certain extent, given that the perception itself relies on one's ability to believe in magic, or to indulge in illusion. On the other hand, describing such experiences in words is arguably impractical, meaning that the feeling needs to be dealt with in person - otherwise, it is imponderable indeed. And we leave you to it - Tony Oursler's Imponderable will be on view from June 18th 2016 through January 8th 2017, at the Museum of Modern Art in New York (at Yoshiko and Akio Morita Gallery and Contemporary Galleries, second floor).
Featured images: Tony Oursler - Stills from Imponderable, 2015–16. 5-D multimedia installation (color, sound). 90 min. © 2016 Tony Oursler. The Museum of Modern Art, New York. Acquired in part through the generosity of Jill and Peter Kraus.