Tony Vaccaro was there when Minoru Yamasaki was planning the twin towers; he was there when De Kooning was painting Woman I, his most famous painting; he was there when Grace Kelly was first learning how to stand in front a camera.
Tony Vaccaro learned how to use the camera in a very particular context: while facing World War II. He went to war with two particular goals: one, to be a good soldier; two, to take photos to show to the world the hell that was happening. He greatly succeeded in both goals and after his return in the US, he worked for the most important magazines of the past century: Flair, Life, Stars and Stripes, and Look.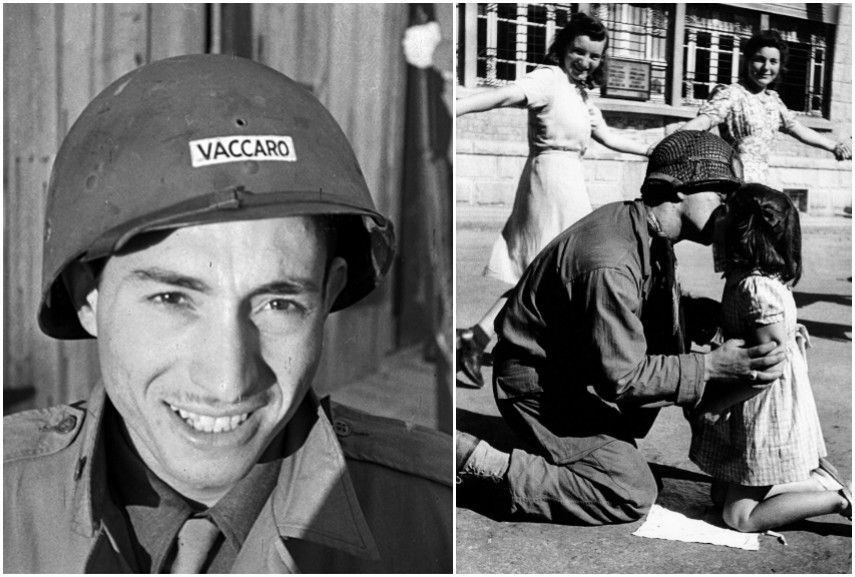 Living the History
In the meanwhile, he was able to meet some of the most iconic people of the XX century.
It's a fact that JF Kennedy opened the door of his apartment for him; he was the confident of the secrets of Maria Callas and Sophia Loren, who used to look for him during her trips in New York. Iconic are his nocturne walks with Marcel Duchamp; his friendships with legendary actors and artists such as Marcello Mastroianni and Alberto Burri.
His memories are a waterfall of emotions and historical anecdotes:
"I like penthouses because I have the space to cultivate some vegetables and fruits. I remember in Rome, a mysterious figure observing me in my terrace where I was cultivating my greens. One day, someone rang my bell. It was Marcello Mastroianni. He introduced him-self and he asked me: 'Could you teach me how to grow tomatoes?'"
About Alberto he says: "we were really good, good friends. I hosted him for a summer in my penthouse in NY. I had an unfinished canvas, there. He completed it with his genius and gave it to me as gift. We can say, this work is a Burri/Vaccaro", he said remembering the anecdote with a laugh.
In his life, Tony Vaccaro has been a talented magnet of historical events and great personalities, and he spent his career immortalizing his days and meetings with his camera.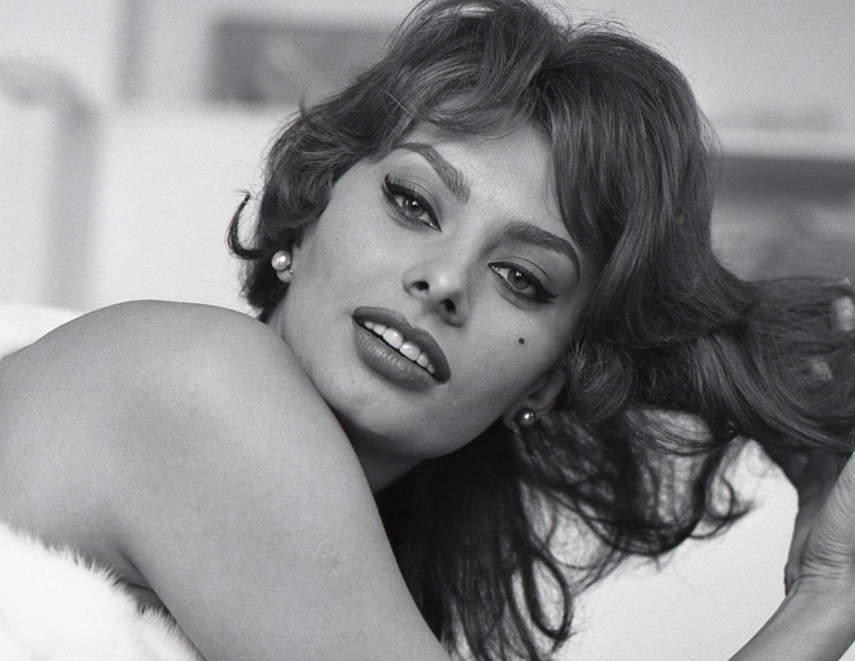 The Living Legend Vaccaro
At the age of 93, he took the plane from NY to Caen to attend the opening of his solo show. In his words, he recounts with simplicity the most dramatic events of the past century:"Have you ever been to Omaha Beach? We entered in Europe from there. Then we went to Berlin."
During World War II, he shoot more than 8,000 photographs. "Violence, pain and death were with us and inside me each day. I photographed many raw scenes with the intention to visualize that the combat soldiers have something in their memory that will torment them for the rest of their life, and have images to remind others what happened in their mind. I found the force to shoot what was happening around me most of the time, but there was one day that the camera remained inside my pocket: it was when I found myself in front of the blood of Hitler. I just saw it, but I refused to take a picture because I did not want my name to be associated in any way with the man who had turned the world into a carnage."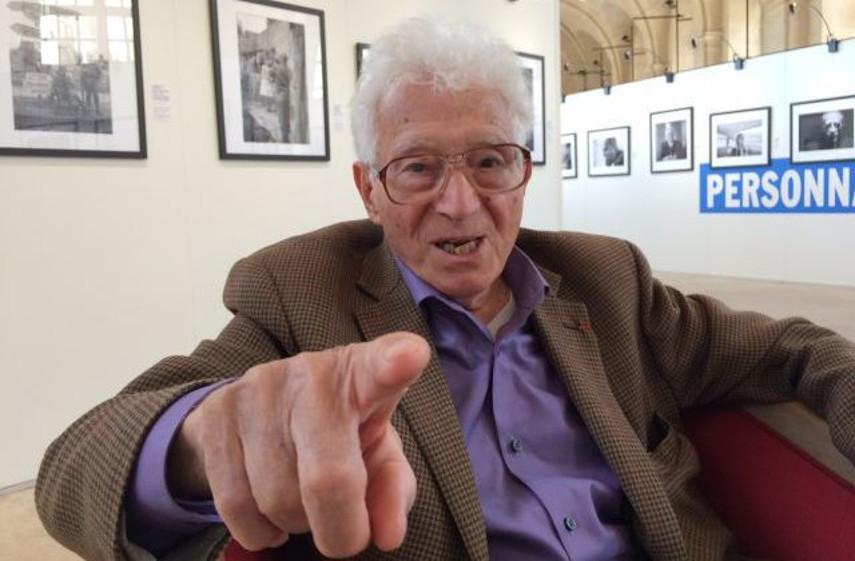 Retrospective Photography Show in Caen

In the presence of the most important authorities of Caen, the solo show is unfolds in three parts: War, People, Portraits.
"In my life I photographed soldiers, models, painters and farmers, this is what was more interesting to me." Added Tony walking around the retrospective dedicated to him. The City and the Caen Memorial have joined forces to organize this exhibition, Eight photographs will also be kept by the Memorial to enrich its collections and enable everyone to discover the work of Tony Vaccaro.
The Tony Vaccaro Studio created all 90 prints formatted in 23,6" x 19,7" frames: 58 black and white, and 32 in color. While Mr. Vaccaro's studio offers fine art prints of any image from his archive, the studio and the City Hall de Caen have agreed to offer 9 x 13 inch signed prints of any image from the exhibition to visitors.
Shots of Life, A retrospective of Tony Vaccaro at the City Hall of Caen will be on view until 28 August, 2016.
Conversation led and documented by Ruth Green.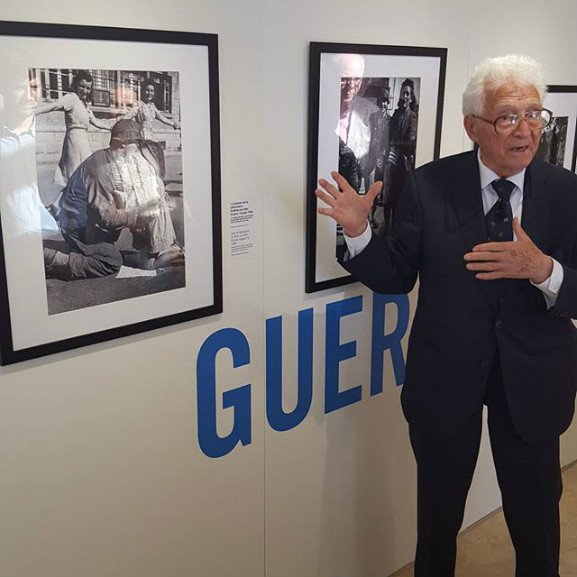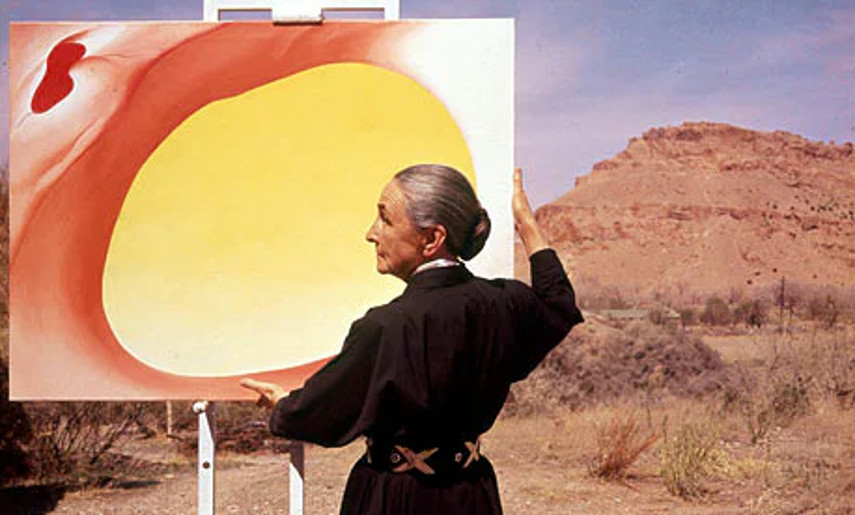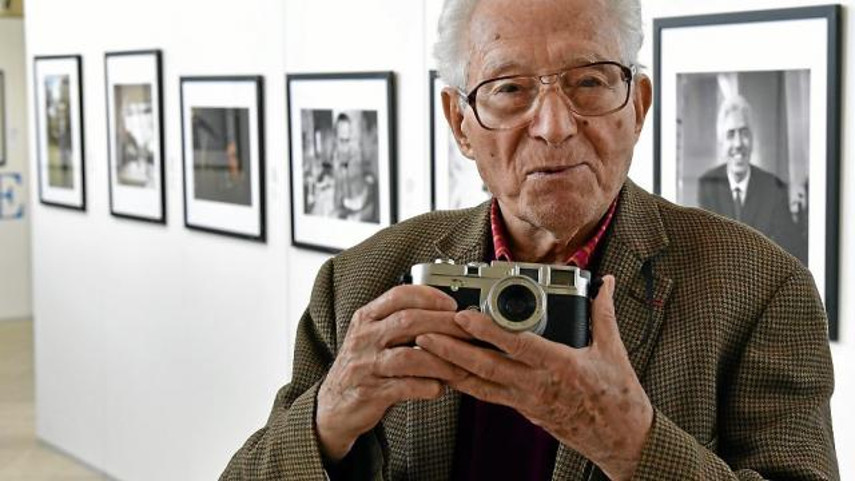 Feature image: Tony Vaccaro - Duchamp, painter, sculptor, New York City, NY, 1952; Tony Vaccaro - Ilona Kugler, Baroness Von Thyssen, Mont Blanc, France 1966; Tony Vaccaro at the opening; All images courtesy of Ruth Green