New York City is one of the places hit the hardest by the ongoing Covid-19 pandemic. The situation is affecting everyone, including art galleries and small business, many of whom are now facing different challenges, rent being among them.
Whether art galleries want to get out of their rent completely, or they are getting evicted by their landlords, the problem is quite big. Many don't have a solution and/or have no access to a lawyer.
This is where one Tootsie Warhol comes in. The man behind this peculiar moniker is a lawyer and a broker who has decided to put his knowledge to some pro bono use, by providing galleries (primarily based in New York City, but not only) with advice on how to deal with this particular situation. He has already spoken with numerous gallery managers and owners and is today kind enough to share his knowledge to our readers - or in this case, podcast listeners. If you're finding yourself with a rent problem, I warmly recommend our talk, as it contains useful tips and insights you might have not even thought about - and it could make a big difference for your future.

But the title of this article perhaps does not do justice to the rest of the conversation I've had with Tootsie Warhol. While he is an actual lawyer, he is also an artist and activist, a Trump impersonator, and a Presidential Candidate of the United States of America.

As an artist, he is doing a benefit solo exhibition with Tremendous Gallery, of works combining images of the coronavirus pandemic with President Trump's quotes related to it. Half of the proceeds will go to feed first responders.

As an activist, he was outside the Whitney Biennial in 2019; you might have run into him there, or at least into some pictures of him online, orange-faced and blonde-wigged with a pillow under his shirt.

Last but not least, Tootsie Warhol is now a confirmed candidate for the upcoming US presidential elections in November, going against Trump (whom he met back in 2017 and even ended up on the front page of The New York Times, shaking his hand).

Enough to catch your attention? I am discussing all these subjects in the latest Widewalls podcast, with Tootsie Warhol as my guest.

Have a listen below!
For more Widewalls podcasts with the world's top artists, art professionals, and enthusiasts, visit our page on SoundCloud!
Scroll down for more images.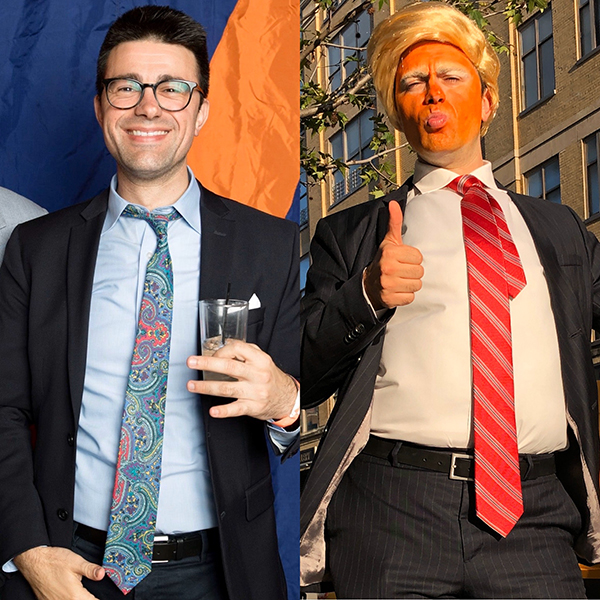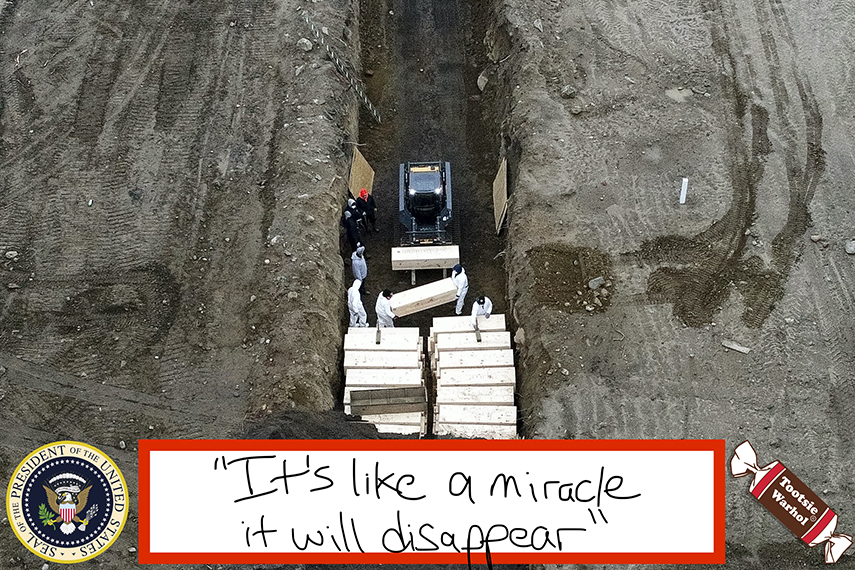 Tootsie Warhol (Donald Trump) At the 2019 Whitney Biennial
All images courtesy Tootsie Warhol.