Our list of street artists to watch this year is filled with outstanding, brilliant and talented artists that are responsible for the best murals, installations, artwork, exhibitions, events and fairs in 2013. Based on their achievements in the bygone year we believe these artists will be the most successful this year. Here are the street artists you'll need to watch in 2014:
10. Nychos
The Austrian street artist Nychos is known for his breathtaking murals of dissected animals. Last year marked the beginnings of greater international recognition for the Rabbit Eye Movement founder. Nychos began his artistic year with the solo-show "Pellis Os Momentum" at the Turin Galo Art Gallery. In June he opened another solo at Inner State Galley in Detroit. In September he released the limited edition print "Be Street Weekend" that was sold out shortly after.  Furthermore, Nychos has been creating groundbreaking murals in Honolulu, Miami and Vienna the year round. If Nychos keeps this up and we strongly believe so, he will be one of the most spoken about street artists of 2014.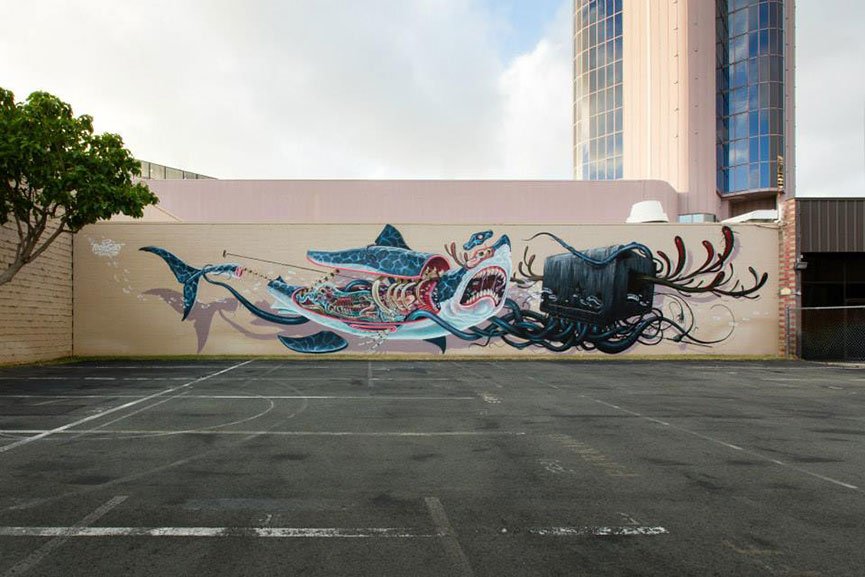 9. Curiot
Mexican street artist Curiot tore it up in 2013. Either alone, with his solo exhibition at FFDG Gallery in San Francisco, or together with NoseGo at Think Space with their exhibition called "Unknown Creatures". Curiot's work is imaginative, fabulous and artistically outstanding. This year looks like a very promising one for Curiot.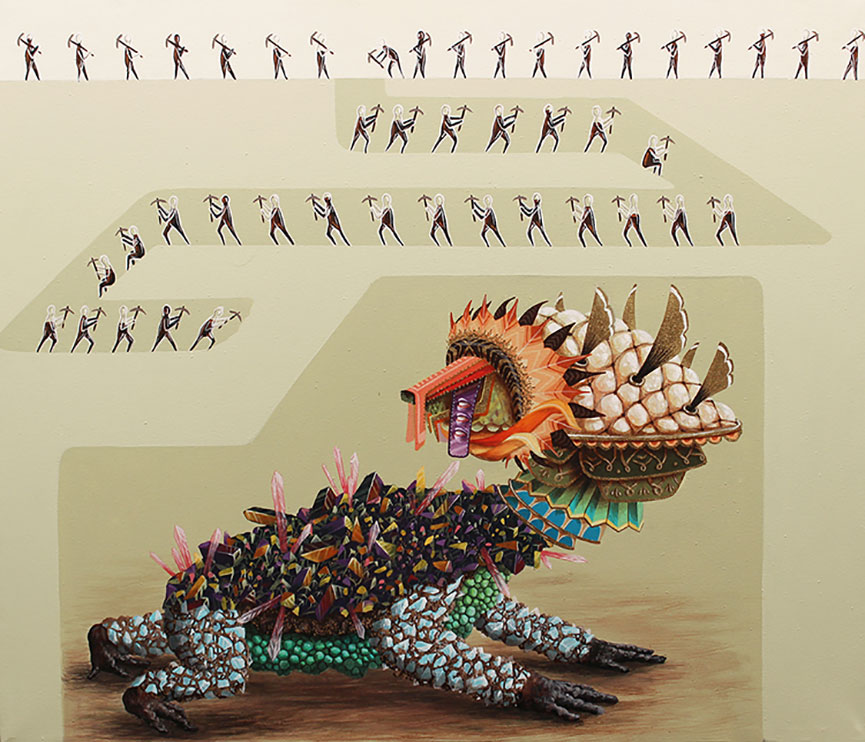 8. Bezt
The Etam Cru member BEZT, has created some of the best-ever-made large scale murals at the Wynwood District in Miami during Art Basel. His muralist talent was never doubted but now it seems he has finally made it on an international level and that justifiably so. Keep an eye on him, we will.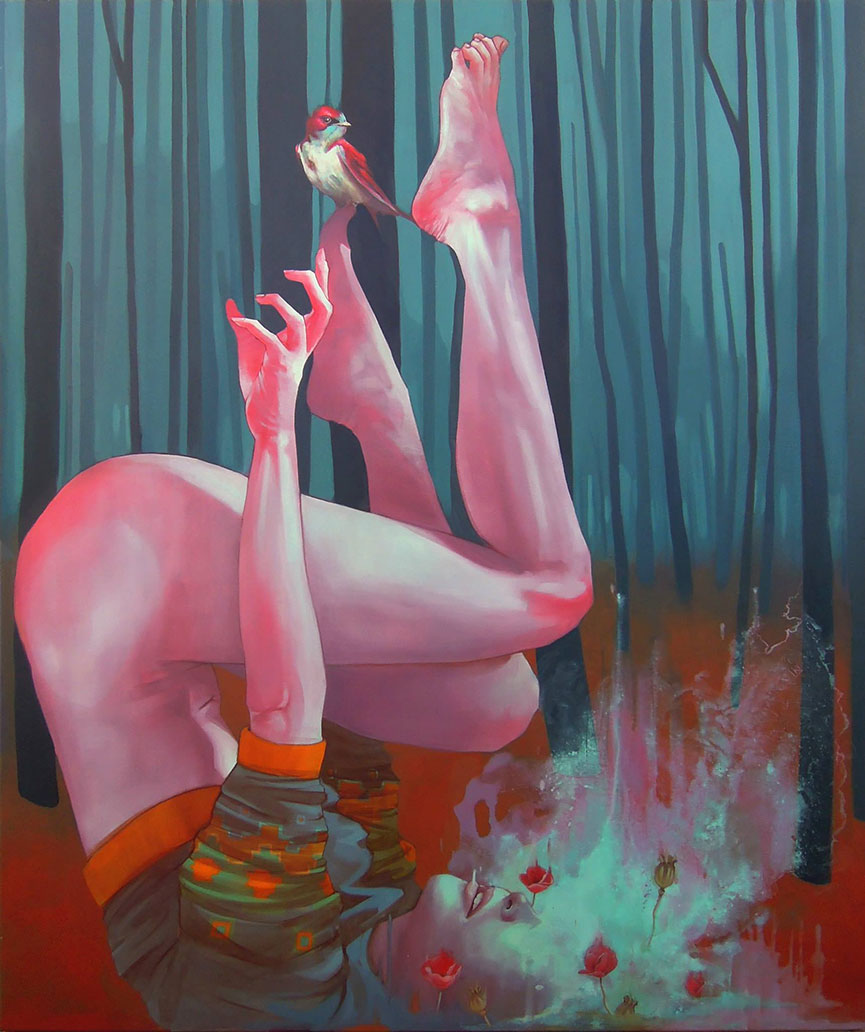 7. Alexis Diaz
Puerto Rican street artist Alexis Diaz is the creator of fine, delicate and meticulously painted hybrid chimeras. Alexis Diaz was also co-host of the celebrated street art group show "Friends and Family" at Wynwood shortly after Art Basel. The street art world has its focus on Alexis Diaz, means we should do the same in 2014.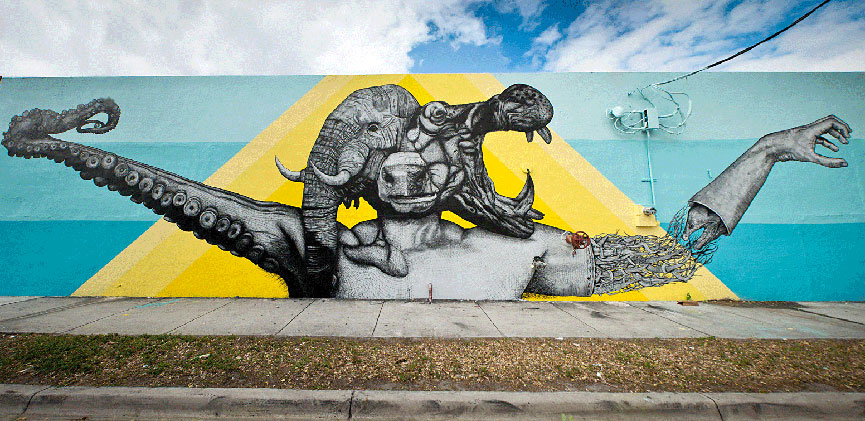 6. Maya Hayuk
2013 was an unbelievable year for Maya Hayuk. It started off with the "Headscapes" group-exhibition in New York that was named one of the best curated street art shows in the city. In August she hosted her first-ever solo-museum exhibition at the renowned Hammer Museum. Followed on shortly after by the beautiful mural at the Museum of Canadian Contemporary Art Toronto and the "Women on Wall" mural project at Wynwood. Furthermore, Maya Hayuk has been signed by the Berlin street art gallery Circle Culture. If this year continues in 2013 fashion for Maya Hayuk she will be one of the top names.
5. Patrick Martinez
Patrick Martinez first appeared on our artist radar with "Most Oddinism", the Post-street art exhibition during Art Basel in Miami. The group show organized by London's Topsafe Gallery created waves that rippled far out into the urban art scene, also because of the stunning work by Patrick Martinez. His artwork is bright, neon, reduced and has LA-rap-culture attitude, which we hope to see again this year.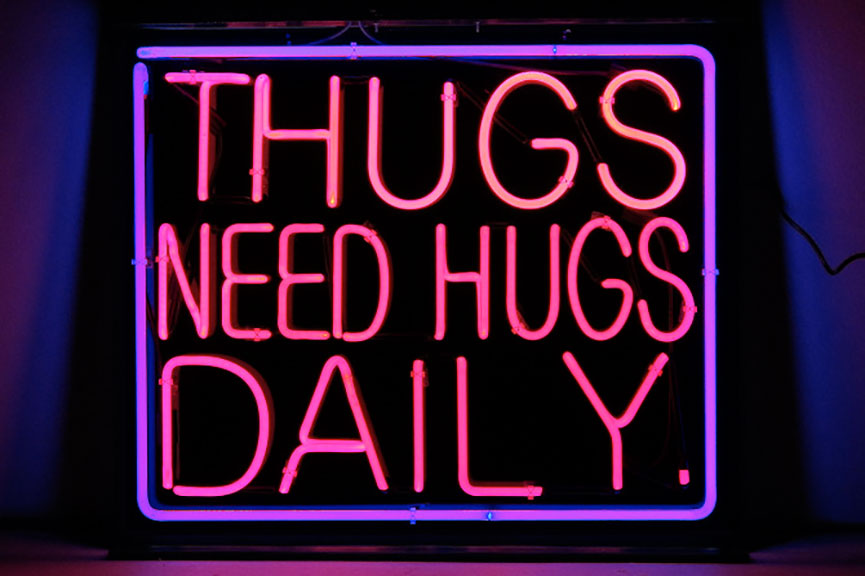 4. NoseGo
NoseGo had quite a start into last year but when it hit off, IT HIT OFF! NoseGo was showcased at the Californian street art fair "Beyond Eden" in October. He didn't have to leave California for long, only a few weeks later he opened the "Unknown Elements" together with Curiot at ThinkSpace. To promote the duo-exhibition they painted a collaborative mural in Compton. NoseGo started 2014 like he ended 2013. He is part of the "Sur-Real" street art group exhibiton at Woodward Gallery; ThinkSpace is exhibiting his artwork at the LA Art Show at the moment; and on February 8th he will partake at the "Pow! Wow! Hawaii" street art festival. NoseGo has shows, events and murals booked until 2015.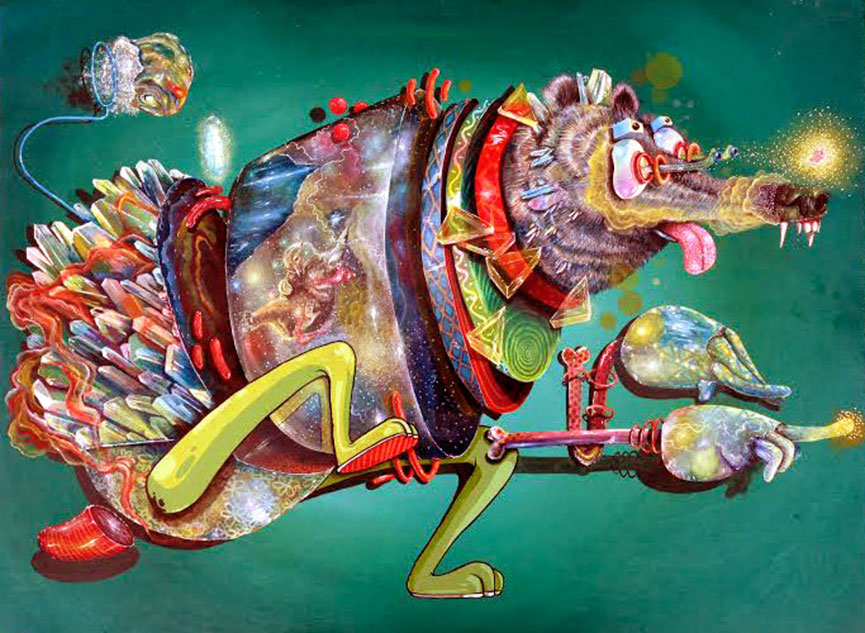 3. Sainer
Polish street artist Sainer is one of the most imaginative, creative and artistically versed muralists out there. At the end of the bygone year, Sainer and his congenial 'Etam Cru' member BEZT have astonished us with some of the best murals we have ever seen. Sainer started of 2013 with an Etam Cru show at Artifex Gallery in Antwerp. In May he teamed up with BEZT as Etam Cru again to contribute a Street art interpretation of the Volvo XC60 at the Volvo Art Session in Zurich. In November he opened the solo show "Neverland" at the Paris gallery Itinerrance. For 2014 Sainer has planned several print releases, exhibitions and of course murals. We'll keep our eyes open for you.
2. Rero
In 2013 there were so many highlights that they would exceed the scope of this post by miles. L'année de Monsieur Rero:
Scope New York, Centre Pompidou, Le Bon Marché Paris, New Square Gallery, Grand Palais, Art Southampton, Collection Nicolas Laugero, Wunderkammern, Espace Pierre Cardin, Fabien Castanier Gallery, Context Miami and the Valley of Death.
2014 started with the 'Foreword' of "Errors in the Title" that will open at Backlash Gallery by end of this month. Rero is the first French urban artist since JR to be likely to reach the echelons of the contemporary art world.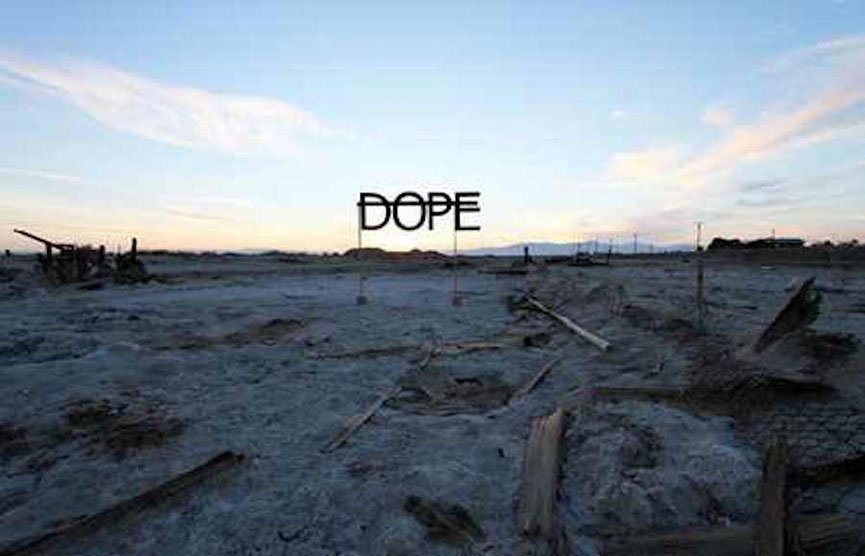 1. Daniel Arsham
Daniel Arsham is a conceptualist artist, very much like Damien Hirst. Not only is his art minimalistic, innovative and breathtaking, now it is also internationally recognized as the new wave urban-contemporary art. Daniel Arsham was signed by Galerie Perrotin and finds himself in an artist roster together with KAWS, JR and Takashi Murakami. Daniel Arsham's first solo exhibition in 2014 will take place at Baro Galeria in Sao Paulo, Brazil, followed by the next solo show "Kick the Tires and Light the Fires" at OHWOW Gallery in LA and in June he will host another solo exhibition at his representing gallery Perrotin. Daniel Arsham may well be the most successful artist in the year 2014.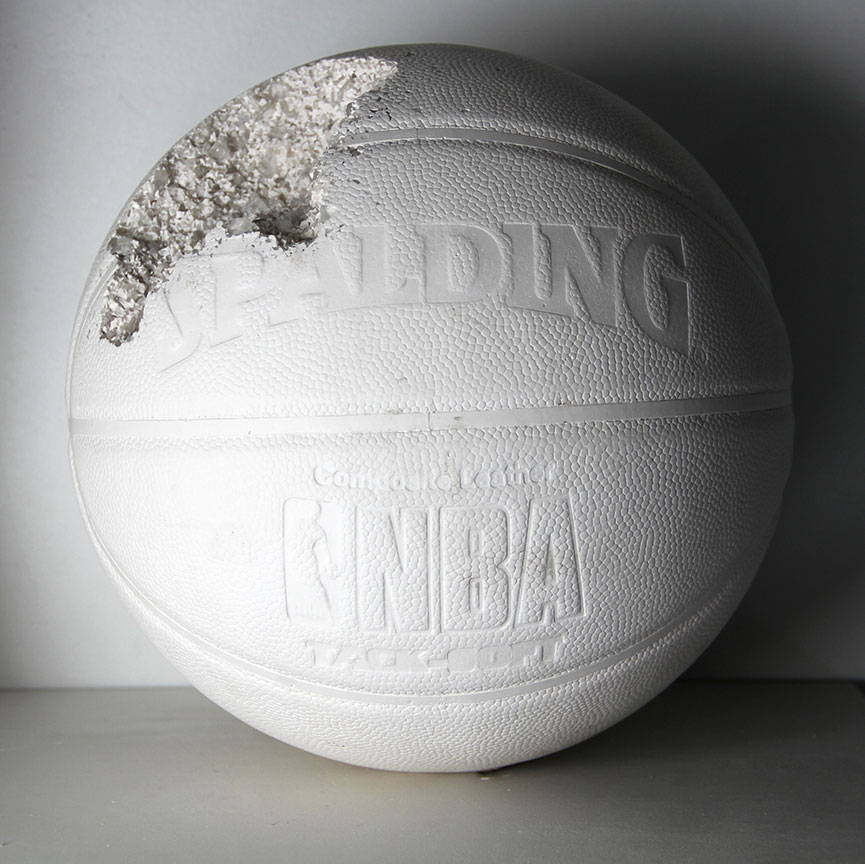 Stay informed about your favorite artists – and sign up for free to My Widewalls