It's neither a secret nor a surprise anymore that street art managed to reach a level that easily puts it into a cultural phenomenon column. This specific kind of art traversed an impressive journey that started with its initial graffiti borderline-outlaw roots and eventually led to a point it became a legitimate artistic movement present in all the corners of the world.
This is far from a novelty and if Bombing Science organized a research of the street art's global presence, not many would be particularly impressed - however, they decided to put together an analysis of what the world's most active and pivotal epicenters of street art are, which is a much more interesting study.
Bombing Science made a decision to rely on Instagram and explore where people were using the #graffiti hashtag the most. This ultimately proved to be a fantastic method - instead of just picking cities at random, the list was assembled based on reliable data that reveals the true interest certain locations of the world have for street art. The result of this effort is a comprehensive list of top 99 cities with the most active "instagrammable" fans of street art.
"In order to do this, we built a tool using the Instagram API to pull all the posts with specific hashtags and extract their geo-localization data and/or their localization hashtags (like #nyc, #paris, etc…)," said Fred from Bombing Science.
"We then let the tool run for a really long time, collecting all the posts from summer 2017 with the #graffiti hashtag. And from this data, it was quite easy to come up with the top 99 cities for graffiti. The hardest part was building the tool and getting the authorization from Instagram.".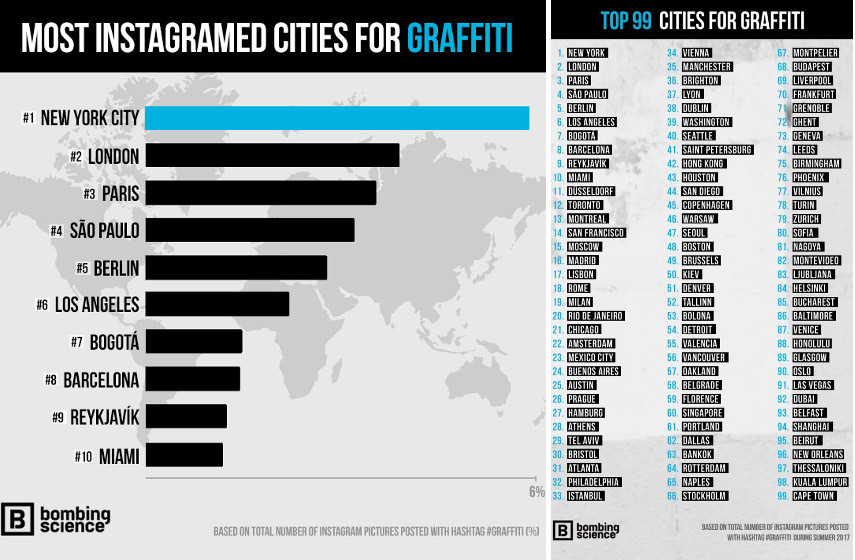 Top 99 Cities for Graffiti Art
According to what Bombing Science came up with, the list of 99 cities where street art thrives, there were a few surprises. Of course, places like New York, Paris and Berlin all ranked extremely high, but there were a few cities that managed to sneak their way onto the list despite nobody giving them a chance of doing so. So, let's take a look...
The North America section grouped US and Canadian cities together and there weren't any surprises as NYC took the top spot on the list by a landslide. The Big Apple was followed by the likes of Los Angeles, Miami, San Francisco and Chicago, as well as the sneaky Austin that surprisingly ended up 25th on the list. Toronto was naturally the first Canadian city and the 12th entry on the overall North America list, followed by Montreal that ended up on a spot below.
As expected, European cities proved worthy of their reputation by dominating the entire list as London, Paris and Berlin all ended up in the top 5. Other especially noteworthy cities of the Old Continent that managed to find their way into the selection are Barcelona, Reykjavik, Dusseldorf, Moscow, Madrid, Lisbon, Rome, Milan and Amsterdam.
Although South American cities did not dominate the overall list, Sao Paolo did manage to get to the 4th spot, sneaking just in front of Berlin. Bogotá, Rio de Janeiro, Mexico City and Buenos Aires are present as well.
Fred was also surprised with some of the entries but not as much as you may expect: "I would say that only Reykjavik came up as a surprise in the top 10, because it is a really small city. But I was there recently and I can tell you the graffiti and street-art scene is really active, so it makes sense they are showing high on the list. Remember that this top is based on the use of the #graffiti hashtag on Instagram, so maybe this city had a boost because of the large amount of tourists taking pictures there or some specific events during the months of our survey. As for Bogotá, it is definitely a major hub for graffiti."
"I just think that a lot of people still aren't paying attention to the graffiti scene in Latin America. That's a shame, because many cities below the USA/Mexico border have some of the most active scenes."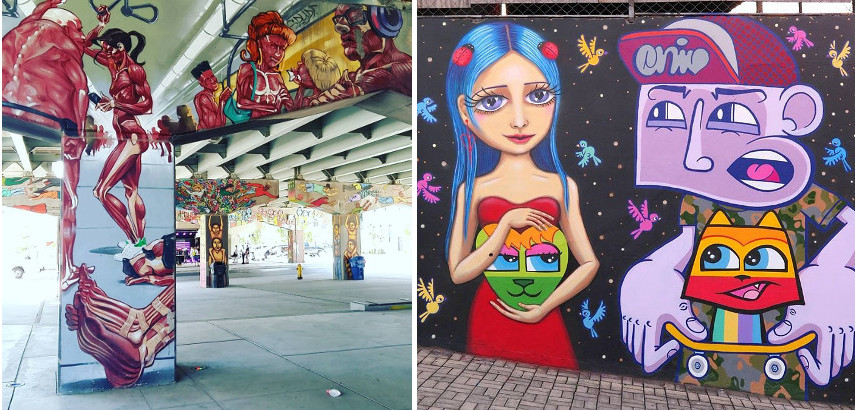 City Festivals Focusing on Street Art
Along with establishing a list of cities that are in the driving seat as far as pushing street art forward, Bombing Science also wanted to make a selection of festivals in order to highlight those that do the best job of promoting graffiti painters and their work.
More and more festivals are popping up around the world, so it was obvious from the start that this list will be quite interesting. Bombing Science did not want to rank these festivals as it did with cities, however, so the list ended up being in no particular order.
The most noteworthy entries are Upfest (Bristol), City Leaks (Cologne), The Crystal Ship (Ostend), Bloop (Ibiza), Santurce es Ley (San Juan), Mural Project (Richmond, USA), Mural Festival and Under Pressure in Montréal, Mural Festival (Vancouver), Nuart festival (Stavanger), Shine festival (St-Petersburg FL) and WonderWalls (Adelaide).
These festivals are responsible for over one million fans annually and hundreds of street artists depend on them. One event particularly struck a lot of interest to investigators - the POW!WOW! Festival coming out of Hawaii. This festival was founded by Jasper Wong and it grew exponentially over time, reaching a level it can regularly afford educational opportunities and large-scale gallery exhibitions.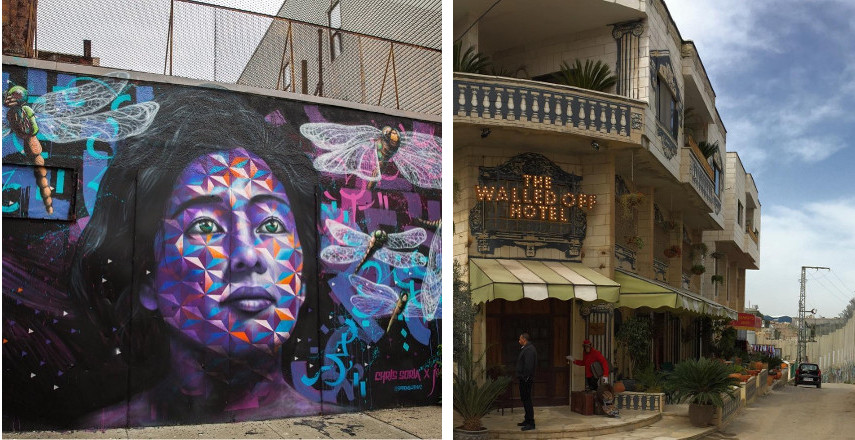 The Positive Urban Effect Graffiti Causes in a City
Although the reputation of a rebellious manner of expression still lingers on as far as graffiti goes, there have been increasing signs of positive changes street art has been able to cause in the medium's recent history. There are examples in cities around the world that urban artworks can have a seriously positive impact on the community and most of these instances are linked to graffiti's ability to improve or revitalize depressed areas of cities.
By reinvigorating these dead zones, street artists transform these areas into touristic destinations and revamp the most problematic parts of the city with cash flow and attention.
Furthermore, we should not forget street art's cultural effect as this way of expressing one's thoughts and emotions is characterized by a universal vocabulary that brings people together regardless of their language, age and education. This may be the most magical aspect of street art's nature.
Fred also agrees that graffiti can boost a lot of cultural energy in an urban setting: "Graffiti has a huge impact on cities, this is one of the most visible features you can find in some of them. I don't think that graffiti is changing cities, but it is definitely a sign of what is going on in specific places. More graffiti is usually associated with a more liberal and creative environment, less graffiti with a more repressive or bourgeois environment."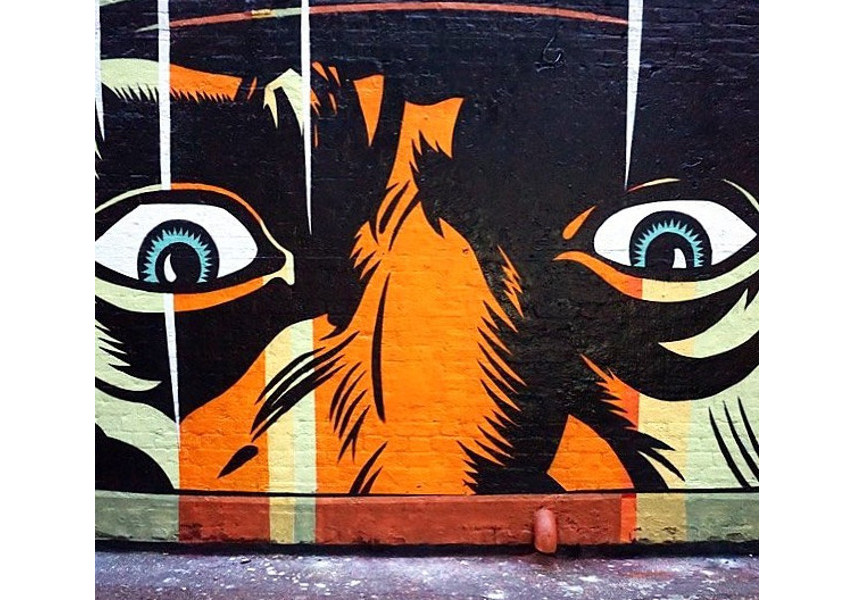 Where Graffiti and Street Art Are Today
This is a nice time to just pause for a moment and reflect on how far street art has come over the last few decades as it was fighting for its right to stand shoulder to shoulder with more conventional contemporary art. Not that long ago, gallery curators were laughing at an idea of placing a street artwork in a studio next to traditional paintings and sculptures - now, we've got gallery spaces exclusively dedicated to urban art popping up on a near daily level and street art scene is more diverse and talented than it ever was.
This is one of the main reasons why lists like the one Bombing Science put together is so vital: "I think this survey helps us to have a clearer idea of the state of graffiti in the world. Cities are always changing and a city that had a thriving graffiti scene a couple of years ago can be totally different now for many reasons (anti-graffiti policies, demolition of the hall of fames, etc…). Or the opposite, some cities can be on the rise, because they had new festivals or new artists moving in. It's just a global picture of what is going on in the graff world."
Furthermore, we should not overlook the global expansion of street art as it seems graffiti is set on making its way into literally all corners of the globe. We have graffiti installations and festivals popping up in countries that were never linked to such practices, many notable artists such as Banksy dedicate a lot of their efforts to work in places like the Middle East, people worldwide are becoming aware of hidden potentials, etc. It will be a blast to see how these locations recently exposed to the crème de la crème of the street art world will react to these new kinds of expressions. We expect that we'll soon be witnessing a massive rise of young artists from these places and it will be a huge honor to see them develop.
Lastly, it will be interesting to see the results next time around when Bombing Science decides to put a list of top street art cities as we may be surprised by some new entries. BS's Fred gave us his opinion on this matter as well: "My guess is that many cities outside of Europe and North America will be on the rise. In Latin America and Asia specifically. You have a new middle-class in some of these countries and I think it will have a huge impact on the amount of graffiti and street-art produced in these areas. Graffiti is not a luxury you can afford when you are struggling for your survival."
Featured image: Rooftop Graffiti in Chinatown Looking Towards the Brooklyn Bridge, NYC, via smugmug.com. All images via bombingscience.com.