When asked if she "misses the touch" of her deceased husband, the main character of D.H. Lawrence's novel Lady Chatterley's Lover, Mrs Bolton, replies: "That's it my Lady! the touch of him!… if there's a heaven above, he'll be there, and will lie up against me so I can sleep." This very sentiment served as an inspiration for the quite comprehensive exhibition of works by Tracey Emin, her very first at Brussels' Xavier Hufkens Gallery. Spanning both galleries and putting on display some ninety works in a variety of media, the show is a unique portrait of the famous artist - one depicted through an incredible self-knowledge and bravery to express oneself in the most honest of ways.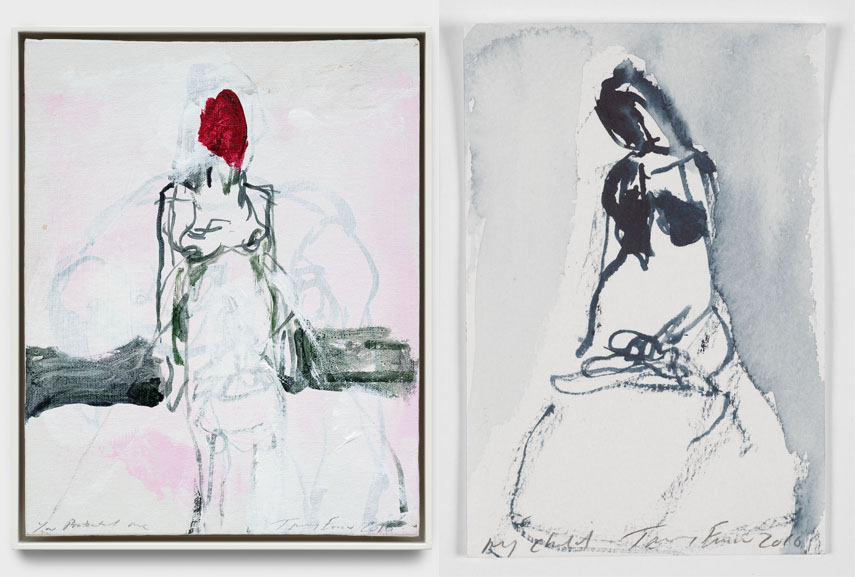 The Memory of Your Touch
The poignant oeuvre of Tracey Emin has always been based on the artist's memories and dreams, on a wish to capture the innermost feelings. Behind her art lies a driving force in shape of emotions and states of mind, resulting in an open-ended dialogue with both herself and the world around her. She becomes both the subject and the object of her paintings, sculptures, works on paper, neon texts and videos. Among these, there will be The Memory of Your Touch (1997-2016), an erotically-charged photograph which refers to Emin's "loss of love and sex", as well as the Hotel Grand series of gouaches, the bronze I Wanted You More and her trademark neon pieces with shorts phrases which often hit home. The feeling of sexual intimacy is very strong in Tracey Emin's other works as well, including I waited and sat by your side, GONE and the video entitled You Made Me Feel Like This.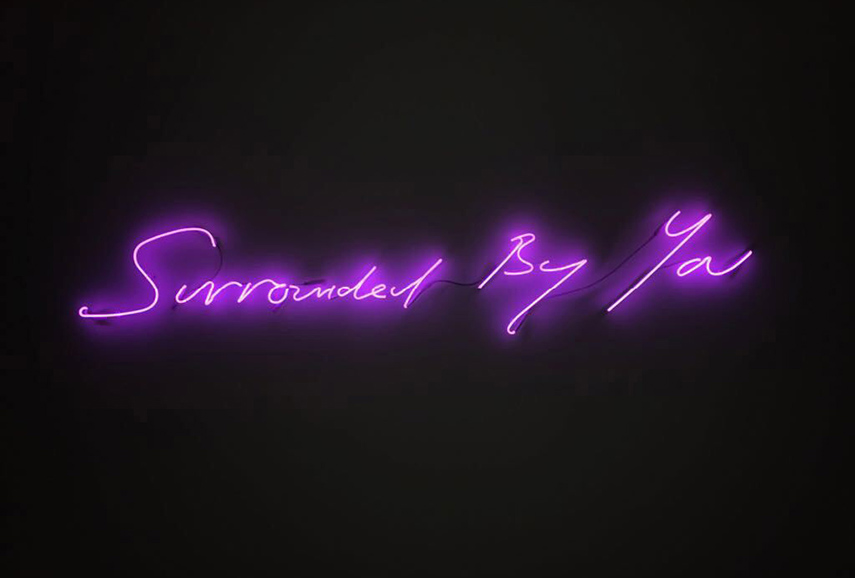 All I Want is You
The central artwork of the exhibition is Brussels certainly is the monumental bronze sculpture from 2016, named All I Want is You. Accompanied by a series of smaller works in the same medium, the piece is a logical extension of her drawings and paintings, reflecting on the artist's ability to translate two-dimensional ideas into space. Here, we witness Tracey Emin's extraordinary understanding of the matter, its mass and volume, proportion and balance; light and shadows and the way they intertwine in order to once again introduce us to her thoughts, struggles, visions. "I am the custodian, the curator of the images that live in my mind,", says Emin. "Every image has first entered my mind, travelled through my heart, my blood—arriving at the end of my hand. Everything has come through me."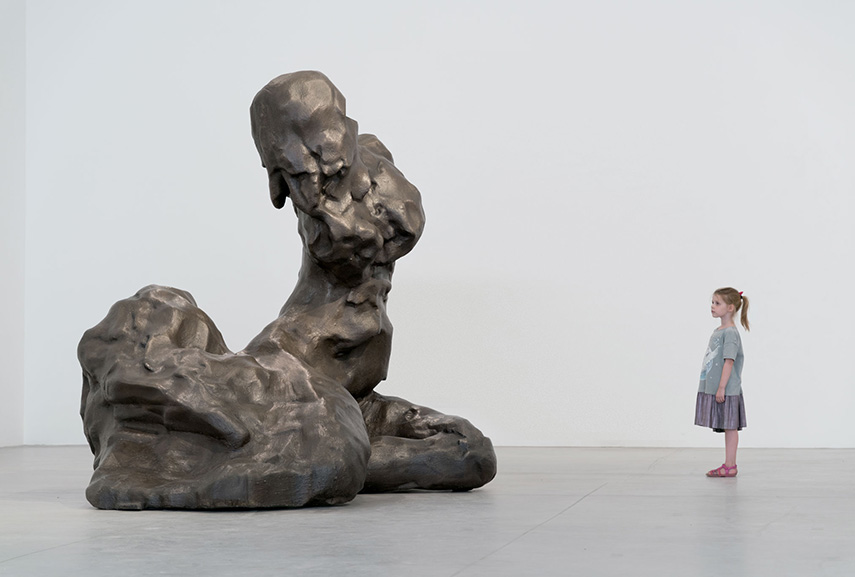 Tracey Emin Art at Xavier Hufkens Gallery
The latest exhibition of Tracey Emin art will surely immerse the viewers into her intimate world, a world filled with longing, beauty, misery, love, lust, shame, guilt, and ultimately life and death. Her elaborate works will convey strong desire, for passion, the other person, ourselves as we wind up in the middle of a letter that the artist has written to herself and to those who can recognize themselves in it. The Memory of Your Touch will be on view at Xavier Hufkens Gallery in Brussels, Belgium, from September 8th through October 21st, 2017.
Featured images: Tracey Emin - A Feeling of Time, 2016. Gouache on paper 10 x 14,8 cm, 3 7⁄8 × 5 3⁄4 in. Photo credit: Prudence Cummings Associates, Courtesy the Artist and Xavier Hufkens, Brussels; Tracey Emin - Mother, 2017. Acrylic on board 20,2 x 25,2 x 0,4 cm, 8 × 10 × 1⁄8 in. Photo credit: HV-Studio, Courtesy the Artist and Xavier Hufkens, Brussels.