Ahead of her exhibition in Hong Kong last month, Tracey Emin announced she was married - to a rock from her garden in southern France. For a woman who spent her entire career trying to find the truth about love, this indeed represents a stepping stone… all puns intended. Soon to be hosted by New York's Lehmann Maupin and entitled Stone Love, her latest show is yet another ode and exploration of this mysterious concept we all depend on so dearly, inspired by the first line of David Bowie's song Soul Love and possibly this new spouse of hers. But what's more, this exhibition marks Tracey Emin's glorious return to Expressionist painting.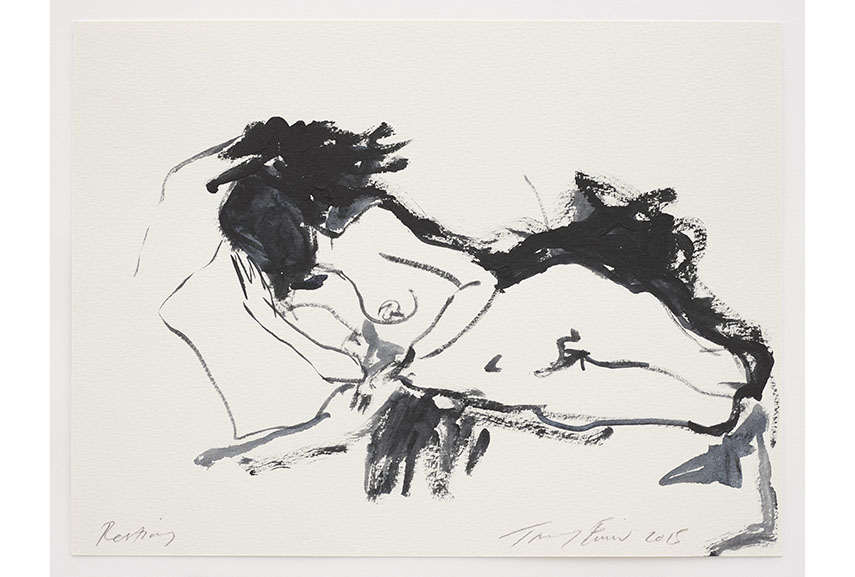 Finding Yourself
Questions of intimacy, self-discovery, the need of someone else, the romantic, physical and familiar love, the human interconnectivity and the relationships with our own self. These have been recurring topics in the work of Tracey Emin, from her earliest embroidery works to her Bed and the famous neon writings. She uses the means of art by spanning its many media in order to find the answers posed by her or the world at large. Her art is honest, raw, immediate and direct, fearlessly putting pure emotion out there for everyone to feel and relate to. By viewing these artworks, we familiarise with Tracey Emin's very hopes and fears, humiliations and failures, successes and states of mind that can sometimes hit very close to home.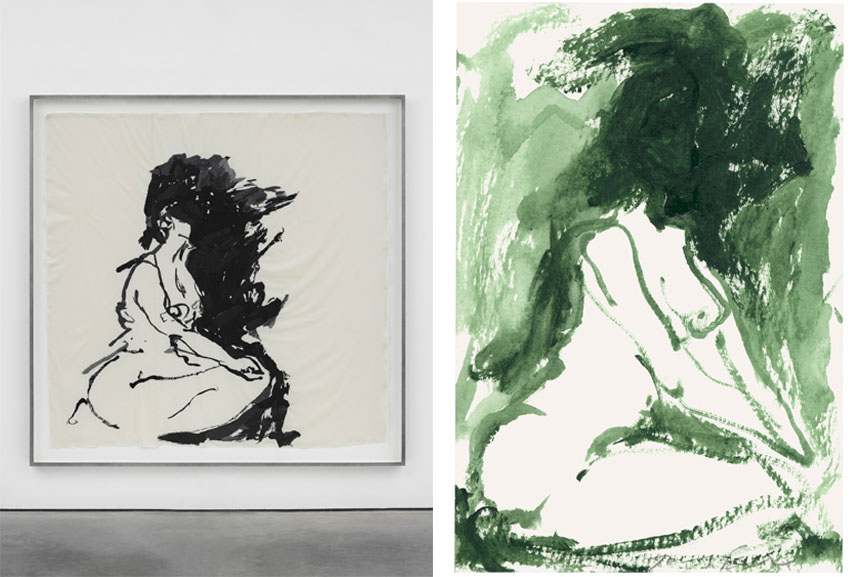 Stone Love
A proudly declared fan of Egon Schiele and Francis Bacon, Tracey Emin returned to creating personal figurative paintings, usually of female nudes based on her own body or on historical photographs. Under traditionally poetic titles, these works speak intimate volumes in all their simplicity, along with voluptuous bronze sculptures that she often describes as a three-dimensional approach to drawing. An avid writer, the artist also turns her hand-written deep thoughts into symbolic neon signs, which glow in space like a physical proof of one's consciousness and resonate with the viewers on a metaphysical level. By revealing herself, Tracey Emin invites us to do the same and to delve deeper into our most private wishes.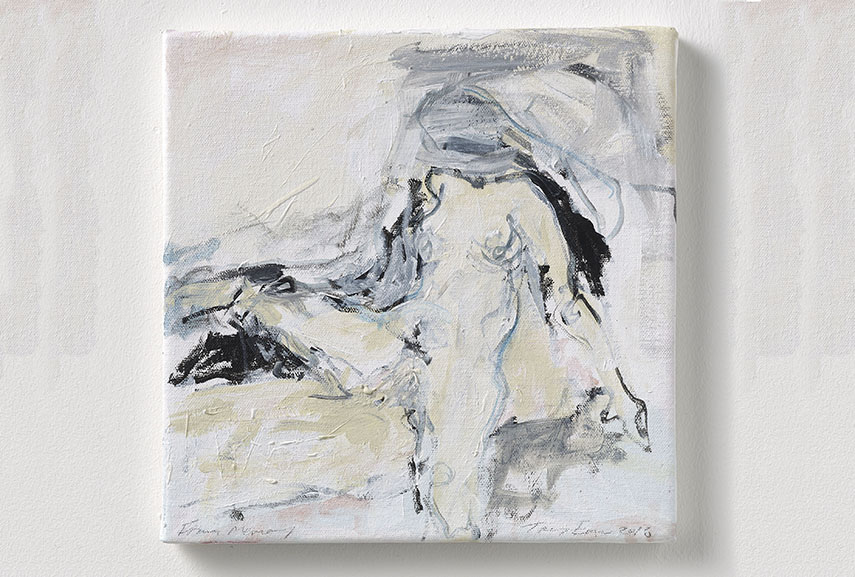 Tracey Emin Exhibition at Lehmann Maupin
Through this unique showcase of paintings, sculptures, neon works and embroidery, Tracey Emin turns another page in her astounding visual diary of a journey into the self. In her sincere portraits of loneliness, fear, insecurity and a precarious state of mind, we also see a beacon of hope, persistence, openness and a clear vision, a determination to keep on going until she reaches her final emotional destination. Stone Love, an exhibition of works by Tracey Emin, will be on view at Lehmann Maupin Gallery in New York City, USA, from May 5 through June 18, 2016. The opening reception is scheduled for May 5, from 6pm to 8pm with the presence of the artist.
  Editors' Tip: One Thousand Drawings
If you're an avid fan of Tracey Emin, you know that drawings hold great significance for the artist. In this volume, you will find a collection of her works on paper. Stripped of the distractions of form and context, her bare and enigmatic drawings are presented on bible-thin paper in a uniquely beautiful slipcased volume, with an introduction by the artist. From considered self-portraits to pen-and-ink drawings and informal studies on lined notebook paper, this remarkable collection is as much a catalogue of Emin's preoccupations as it is a monument to her raw and evocative talents as an artist.
Featured image: Tracey Emin - You were here like the ground underneath my feet, 2016. Acrylic on canvas, 60.24 x 83.86 inches (canvas), 153 x 213 cm 60.47 x 84.49 x 1.77 inches (framed) 153.6 x 214.6 x 4.5 cm. Photo © Prudence Cumming, 2016. © Tracey Emin. All rights reserved, DACS 2016. All images courtesy of Lehmann Maupin.