The British art world started shifting at the beginning of the 1990s due to the appearance of a new generation of artists known as the Young British Artists. Their raw energy was an effect of the rebellious spirits continuously piling during the era of Thatcherism, so they used shock tactics, embraced all kinds of media, exposed themselves and questioned different issues which were still considered as taboo in the British society. One of the artists belonging to this generation and one of the world's leading artists is Tracey Emin.
This prolific figure managed to construct an authentic practice based on subjectivity and personal traumatic experiences expressed through various media. The upcoming exhibition at White Cube will feature Emin's latest works and will definitely underline the continuity of her agenda embedded in deeply personal memories and emotions.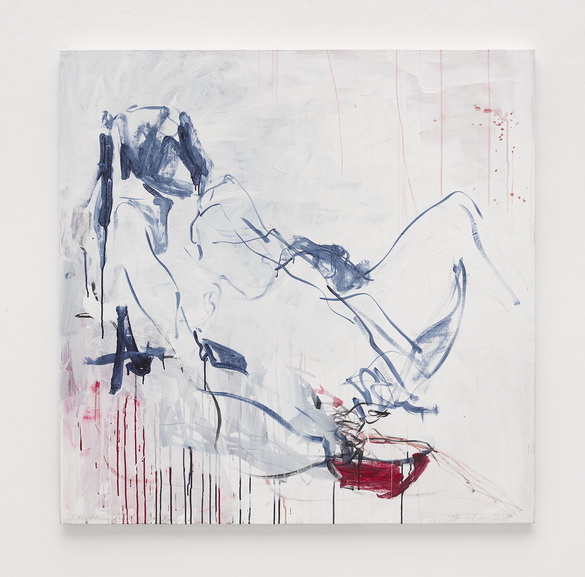 The Art Superstar
The entire oeuvre of Tracey Emin is often analyzed from the perspective of early adolescent and childhood abuse, as well as sexual assault; it could be characterized in a broader context of feminist art, although the artist stated she is just a feminist, not a feminist artist. It was often considered controversial, a good example is an iconic 1999 installation My Bed which was an actual piece of furniture in which the artist ate, drank, had intercourse while in a severe emotional breakdown.
However, Emin was shortlisted for Turner prize with this work, and became quite famous; her works became collected by various celebrities, and in 2007 she represented the British pavilion at the Venice Biennale. The Royal Academy of Arts in London appointed Tracey Emin as a second woman professor since this important institution was founded, and in 2013 the artist was proclaimed as one of the 100 most powerful women in the UK.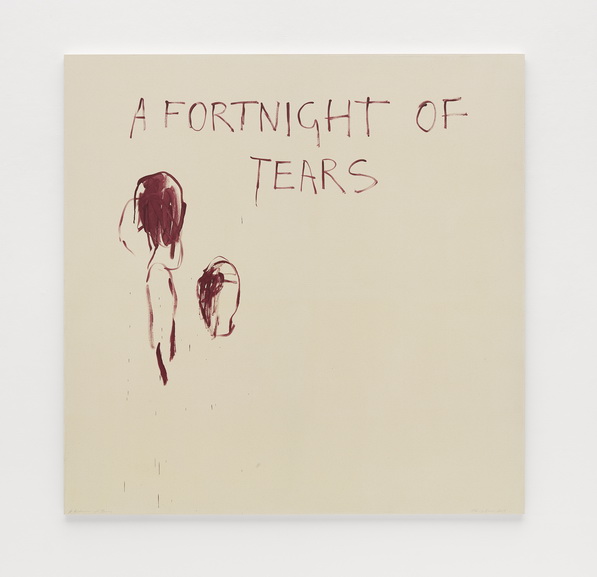 The Works
The upcoming exhibition will be compromised of paintings, photography, large-scale sculpture, film and neon text. Namely, the three large scale bronze sculptural figures will be contrasted with her expressive paintings. On display will be a new photographic series titled Insomnia; it is a fine selection of iPhone self-portraits taken by the artist in the last few years which show Emin's periods of restlessness and inner despair.
This exhibition will feature a new film made by the artist along with the earlier one called How It Feels from 1996, through which she dealt with abortions and the way those changes reflected on her art.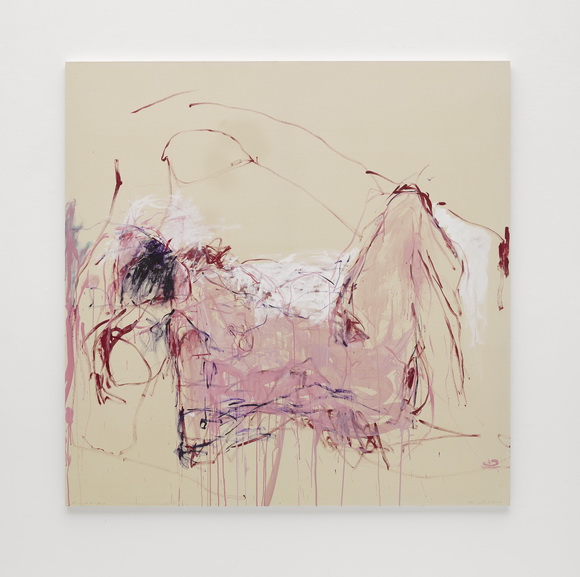 Tracey Emin at White Cube
In order to understand better the historical relationship between this exhibition space and the artist, it is important to mention that Emin had her first solo show at White Cube in 1993 under the title My Major Retrospective, consisting of photographs of her early works, slightly bizarre vernacular, personal photographs, etc.
Tracey Emin A Fortnight of Tears will be on display at White Cube Bermondsey in London from 6 February until 7 April 2019.
Featured image: Tracey Emin - You Kept watching me, 2018. Acrylic on canvas, 48 3/16 x 60 1/16 in. (122.4 x 152.5 cm). © Tracey Emin. All rights reserved, DACS 2017. Photo © White Cube (Theo Christelis) Courtesy White Cube