Where honesty meets ego – in sum, Tracey Emin's works could be seen as a set of autobiographical images. The theme of self-acceptance is linked to that of extroversion, as we can tell from Emin's entire oeuvre, regardless of the medium. Most of her works, especially the early ones, were related to controversy and provocation, and often associated with sexuality. However, the artist somehow always managed to keep the kind of soft side of the story, as a result recalibrating the relation between explicitness and innocence. Her upcoming exhibition is perhaps even redefining that relation.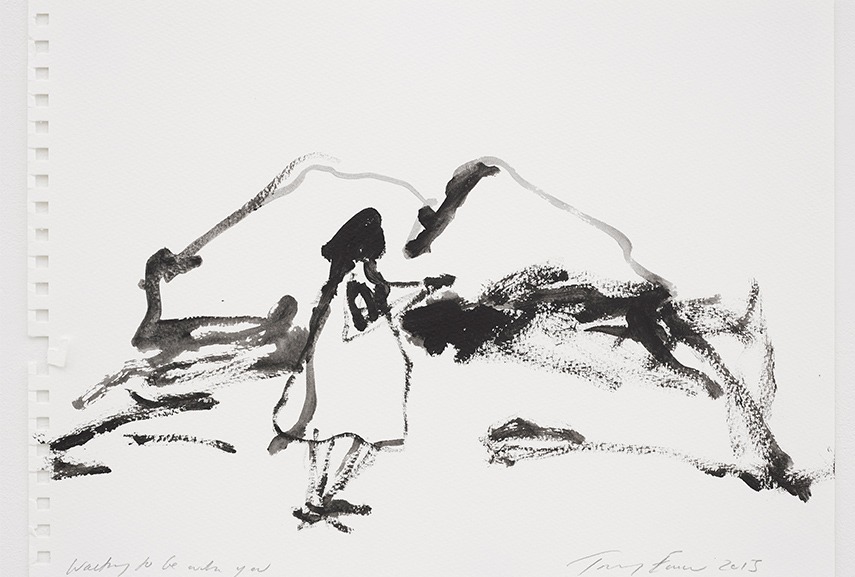 Loving People Too Much
Tracey is once again returning to self-portraiture, and deploying the classical nude, while outlining her own body with a minimal set of colors. She combines painting and drawing, and both of the techniques mean different things to her: drawing makes her feel free and safe, and painting makes her less secure and ultimately takes over the process. Using her own hands, she translates the idea of her body, but furthermore, and more importantly, she depicts portraits of her mind. This visual representation of self alters perception through its capacity to clarify and embody the current state of mind and soul. That said, it is obvious how Tracey feels. In addition to the fact that the title of the exhibition is I Cried Because I Love You, Emin says that her big mistake is loving people too much.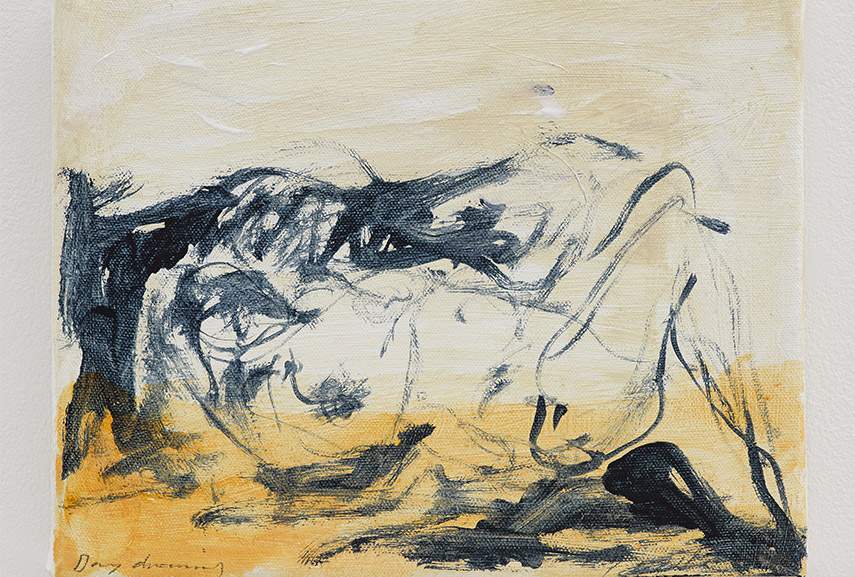 Big Stone as a Metaphor
To put it in Tracey Emin's own words, her practice is about "rites of passage, of time and age, and the simple realization that we are always alone". The loneliness she represents is visible and transparent, but it relies on finding forms of compensation. A recurring motive in this series is a big stone, which is located in an olive grove outside her studio in France. Emin's relationship with the stone is a metaphor for everlasting love, which relies on permanence and solidity. The narrative also refers to the marriage ceremony that took place right there, last summer.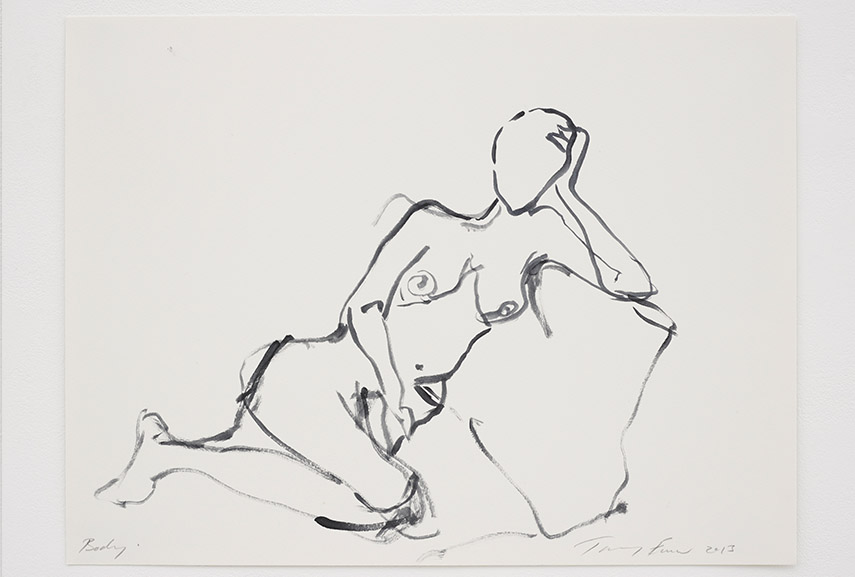 Tracey Emin Cries because She Loves You
Whether Emin's original sin was loving people too much or simply being too sensitive is beyond our comprehension. What we do know, however, is that we can usually easily relate to someone else sharing their intimacy, and appreciate someone's straightforward approach to their own feelings. When that someone is skillful and inherently intuitive, or simply - when that someone is Tracey Emin, that bond becomes even more powerful. I Cried Because I Love You will be on view from March 21st through May 21st. The exhibition will be running across two galleries, Lehmann Maupin and White Cube in Hong Kong. This will also be Emin's first solo show in Greater China.
Featured images: Tracey Emin - I Love You, Tracey Emin - Another Love Story. All images courtesy of Lehmann Maupin and White Cube.