Considered one of Australia's most successful artists, Tracey Moffatt has been celebrated for her distinct aesthetic across photography and film, her enduring interrogation of Australia's colonial history, and her approach in dismantling conventions of storytelling.
Her acclaimed photographic series Body Remembers and the video Vigil are currently on view at the Art Gallery of South Australia. First displayed at the 57th Venice Biennale exhibition titled My Horizon, this body of work was described as "a roaring success" by art critic John McDonald.
Inspired by 1940s film noir, poetry and the refugee crisis, the work is an imaginary romp through uncharted territory that deals with the horizon of leaving or arriving at a place.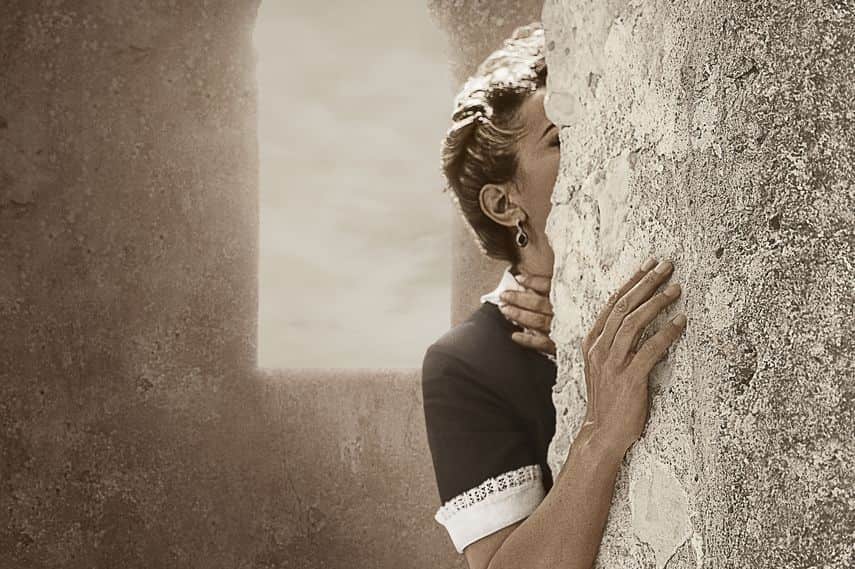 Body Remembers
Comprised of ten sepia-toned black and white photographs, the series Body Remembers by Tracey Moffatt is a poetic investigation of self and identity. With the title taken from Greek poet CP Cavafy, this powerful series is set in an arid landscape, featuring the artist herself dressed as a maid as the sole protagonist.
Revisiting her earlier works, Moffatt presents a sense of "nowhere space and time," recalling her personal matrilineal history of domestic servitude.
Full of sly, unhinging discontinuities and inconsistencies, these images evoke melancholy and disquiet. Describing her series as "a play with time, backwards and forwards of the past and present," Moffatt hints at the pervasive legacy of colonization and its reverberations across time and place.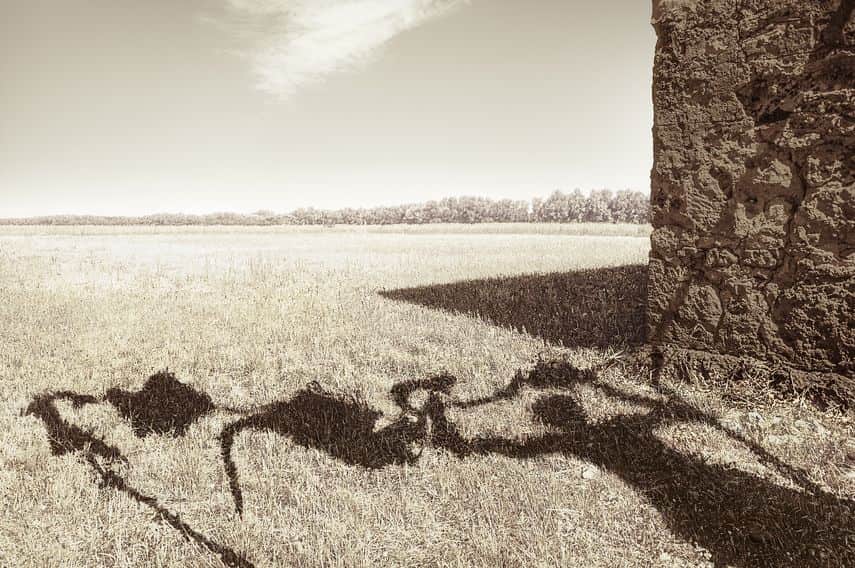 Vigil
A two-minute film, Vigil features close-up stills of white Hollywood stars, including Elizabeth Taylor, Cary Grant, Julie Christie and Donald Sutherland, looking aghast and horrified, juxtaposed with news shots of boats crowded with refugees. These images are manipulated for our consumption in a variety of ways.
Through careful montage, the artist has created a sense of suspense, absurdity and chaos. Short, terse and with its increasing tempo, Vigil is an extremely powerful work.
Tracey Moffatt: My Horizon / Australian Pavilion at Venice Art Biennale 2017
Tracey Moffatt Exhibition at the Art Gallery of South Australia
Talking about the refugee crisis, the artist explained the crisis is happening all over the world.
My work is symbolic of borders; the old world is out and the new world is in and borders are going to be smashed open.
The exhibition Tracey Moffatt: Body Remembers runs at the Art Gallery of South Australia in North Terrace until September 30th, 2018.
Featured image: Tracey Moffatt - Spanish Window, from the series Body Remembers, 2017, Sydney. Digital pigment print on paper, 162.0 x 244.0 cm. Collection of Neil Balnaves AO, courtesy of the artist and Roslyn Oxley9 Gallery. All images courtesy the Art Gallery of South Australia.