Californian based artist Tracy Piper is about to exhibit at the ArtNowNY. The exhibition titled Forever Young goes on to a visual journey to explore the famous sentence by Eleanor Roosevelt Today is the oldest you have ever been and the youngest you will ever be again. Tracy Piper is exciting artist whose works always reflect the spirit of childhood, love, sex and have a general optimistic overtone. Piper's paintings are characterized with vivid and playful colors that seem to reflect her cheerful personality.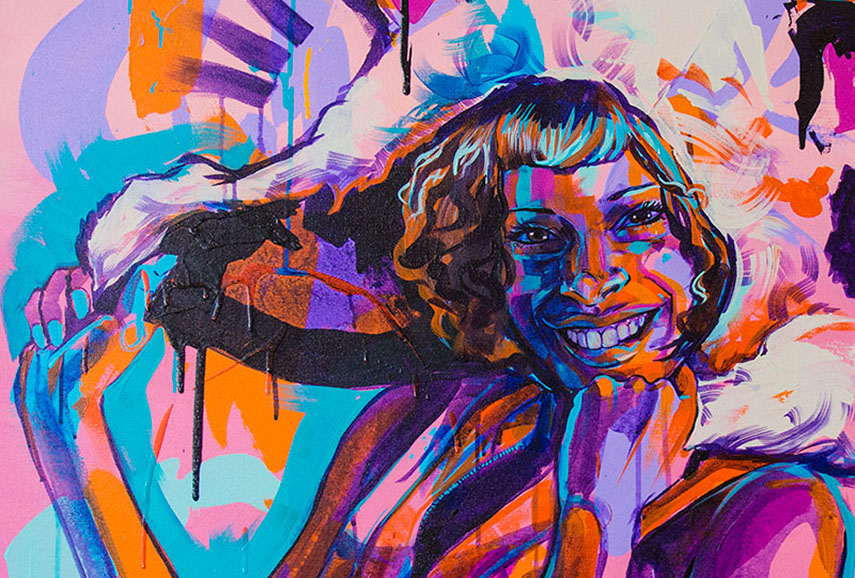 In Colorful Worlds of Tracy Piper
Tracy Piper is an artist with very unusual background, that of circus where she was a contortionist baby. From her circus beginnings she went on to enroll Illustration program at California College of Arts graduating with distinction in 2012. With her previous experiences she gained multidisciplinary approach to art. Years of work in the creative field different from visual arts gave Tracy Piper very unique perspective on contemporary art. By painting interesting personalities of San Francisco Piper's work captures the very spirit of the city. Tracy Piper's wide choice of various personalities that she depicts helps in creating this picture. That selection varies from local circus performers, famous drag queens to the tech entrepreneurs. Piper creates intriguing mixtures by colliding personalities with specific poses in which she captures them. On top of it she uses vivid colors that additionally contribute to this impression. Read here about the magic of portraiture.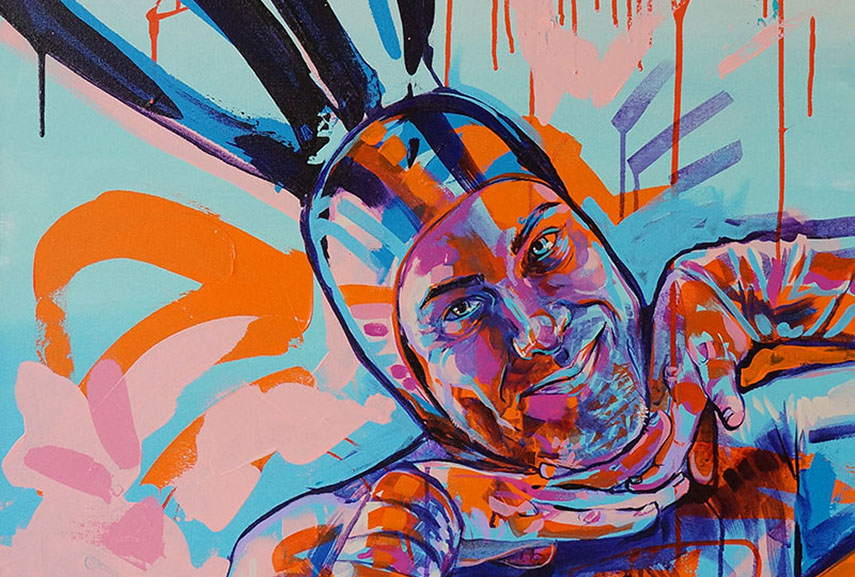 Sexuality in Piper's Narratives
Piper's works disclose powerful sexual drive and a tribute to love of all kinds and shapes. She strips her models of their notions of shame, if they had any to begin with, and encourages them to show their wild sides. Sometimes this requires subjects to mask themselves into becoming creatures they secretly desire to be and in other cases they get stripped to bare, sensitive, tenuous humans. With these ongoing series of works Piper continues the healthy tradition of pushing the subject of sexuality into the forefront of the artistic world. Tracy Piper believes that love, in all its forms, can challenge the status quo.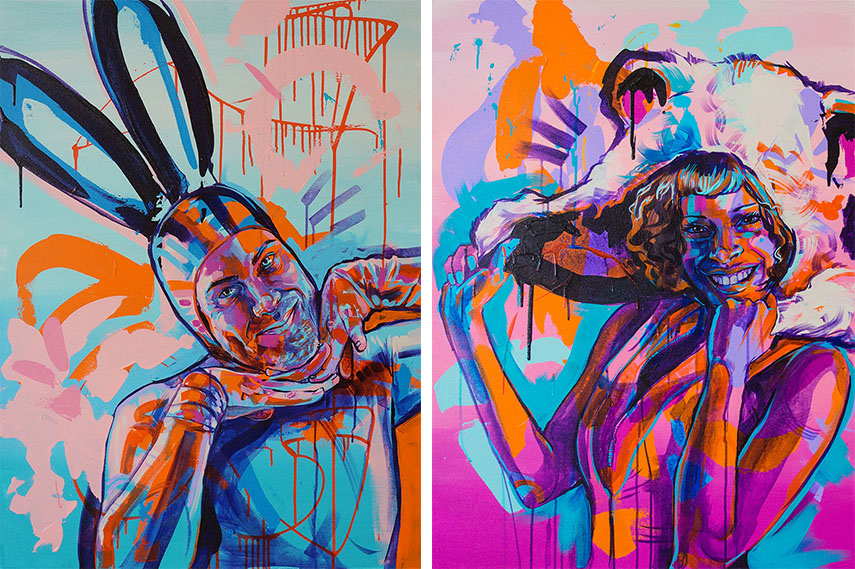 Roles, Conventions and the Circus of Life
Tracy Piper considers that it is her duty as artist to challenge the ides and ideals of conventional beauty and reveal the real truth, the base as well as the holdfast. The artist's role is to examine and test the too-well established standards that have been globalized. Piper is bold in her intentions, not fearing the ridicule as she searches for the beauty of the human condition. She often compares her painterly practice with her actions as circus performer and describes the effects that her upbringing had that are reflected in firm brush moves and the use of vibrant colors. With a fancy for kitsch and sexuality, Tracy Piper wants to shine some spotlight to the un-initiated and introduce them to the circus of life. Her newest exhibition Forever Young takes place in ArtNowNY, New York starting on June 18th and closing on July 11th,2015.
Sign up for My Widewalls for fresh updates on contemporary art!
Featured Images are Courtesy of ArtNowNY.