The DC based Art Whino Gallery has announced an intriguing two man exhibition by artists James Walker and James Bullough entitled Transcendence. For this two man exhibition, the Art Whino Gallery will be escaping the usual confines of the gallery space and will be taking the art of James Walker and James Bullough to the public of Fairfax by hosting the exhibition at Mosaic, a new retail community that aims to be Washington DC's most innovative entertainment and retail community. Art Whino Gallery showcase a varied range of new art forms from emerging and established artists and were involved in the urban space transformation project known as N St Mural.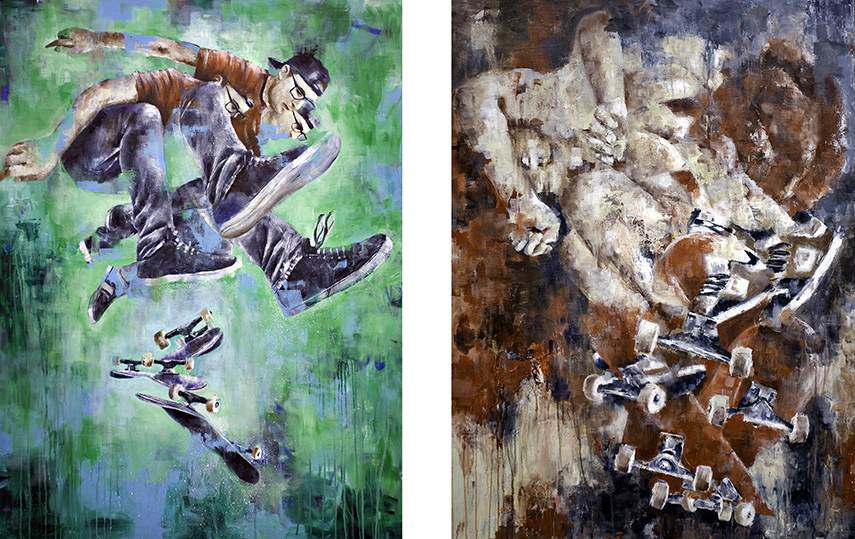 Transcendence with Art Whino Gallery
The Art Whino Gallery will take the two man exhibition Transcendence to the public space of the Mosaic retail community as part of a mission to create a community gathering space and to give the public the chance to experience art culture. Transcendence will be exhibited in two separate parts, the first will feature a large scale installation from James Walker, who emerged from the punk rock and skateboarding scene of the late 1980's, while the second exhibition space will be home to a massive 30 foot mural by James Bullough along with a new series of artworks by both artists. Both James Walker and James Bullough will be presenting works that are heavily influenced by skateboarders and breakdancing. You may like to check out the breakdancing influenced works of Taku Obata in Bust a Move.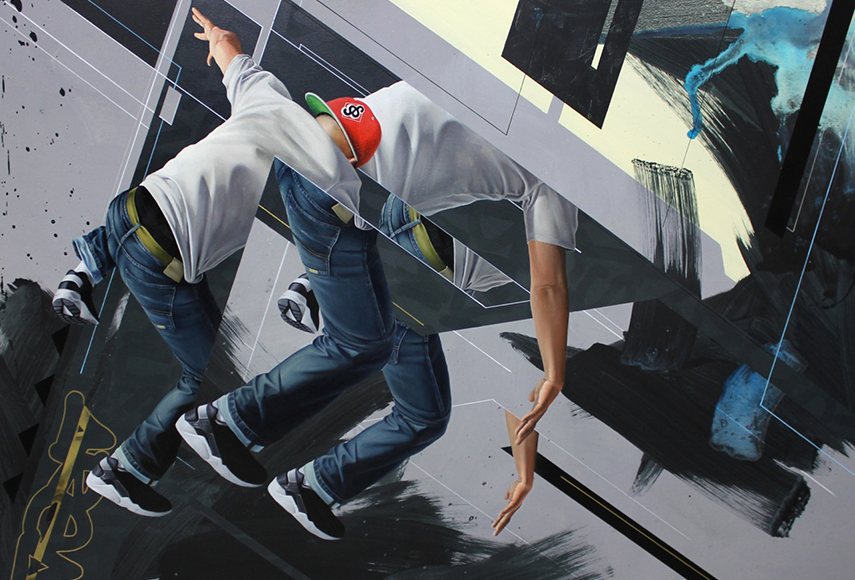 James Walker and James Bullough - Bodies in Motion
The James Walker and James Bullough two man exhibition, Transcendence, will bring a body of art works to the Mosaic retail community, via the Art Whino Gallery, that focuses on the two artist's interest of bodies in motion that are captured through abstracted studies of urban culture. Both of the artists reveal the influence of urban cultures such as skateboarding and breakdancing in the Transcendence exhibition with their own distinctive styles of work offering a different view of bodies in motion, James Walker bringing a more abstract and painterly view of skateboarders in motion with street inspired drips while also presenting a series of works that lean towards illustration with images of skateboards and birds. In contrast, James Bullough brings a more restrained geometrical and photorealistic approach to his works that capture the spirit of graffiti sketches with his images of bodies in motion. Take a look at more skateboard inspired art by Matt Reilly in Matt Reilley's Skateboard Art and the work of Haroshi in Haroshi at Jonathan LeVine.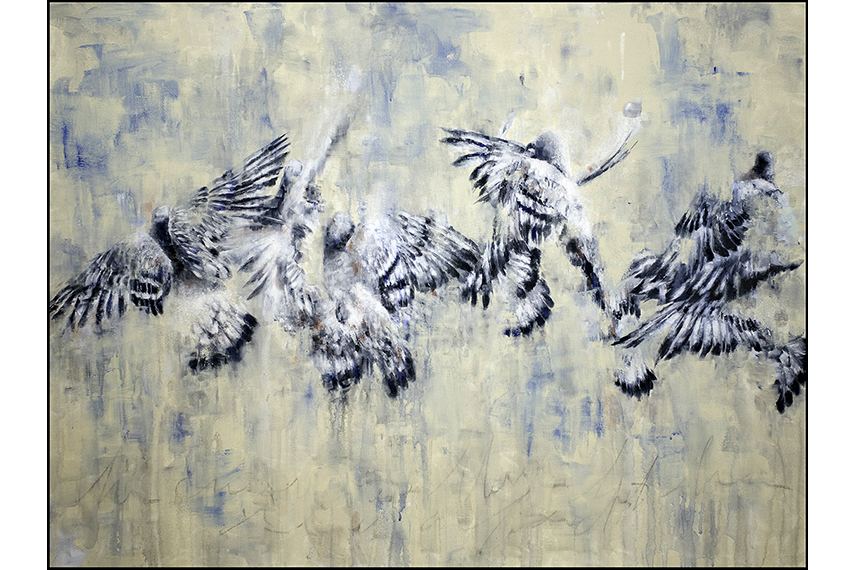 Urban Body Movement Artists
American born but now Berlin based, James Bullough has gained recognition for his highly detailed and realistic paintings created in the studio and on the streets in the form of murals, and he has also collaborated on a number of works with Addison Karl under the name JBAK. James Walker has his roots in the DIY aesthetics of punk rock and skateboarding from the late 1980's that combines with a background in photojournalism, this has led to a documentary approach to his artworks along with a desire to be completely immersed in every second of every day that shows in his energetic approach to painting. You can read more about James Bullough in James Bullough in Two Capitals and Hope and Awareness.
Transcendence by James Walker and James Bullough is presented by Art Whino Gallery at Mosaic, Fairfax. Opening reception March 7th, 2015, 7:00 – 10:00pm and the show runs through until 26th July, 2015.
For more transcendence sign up to My Widewalls today!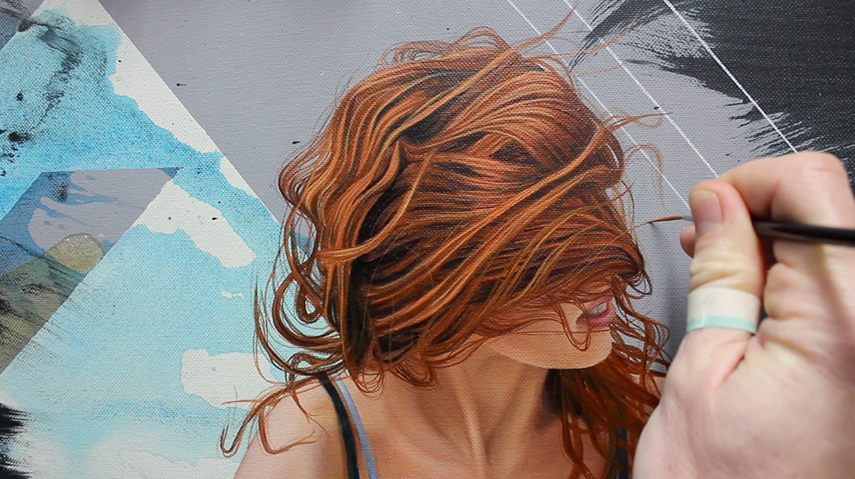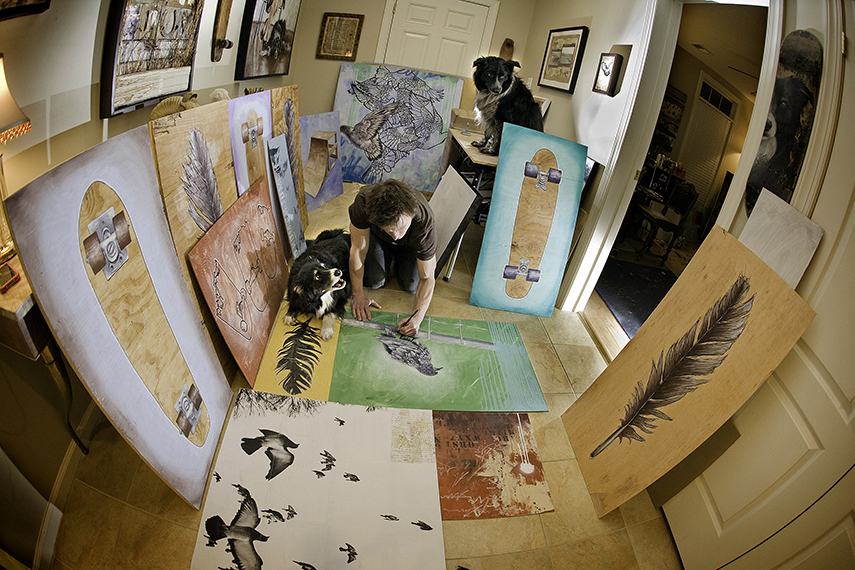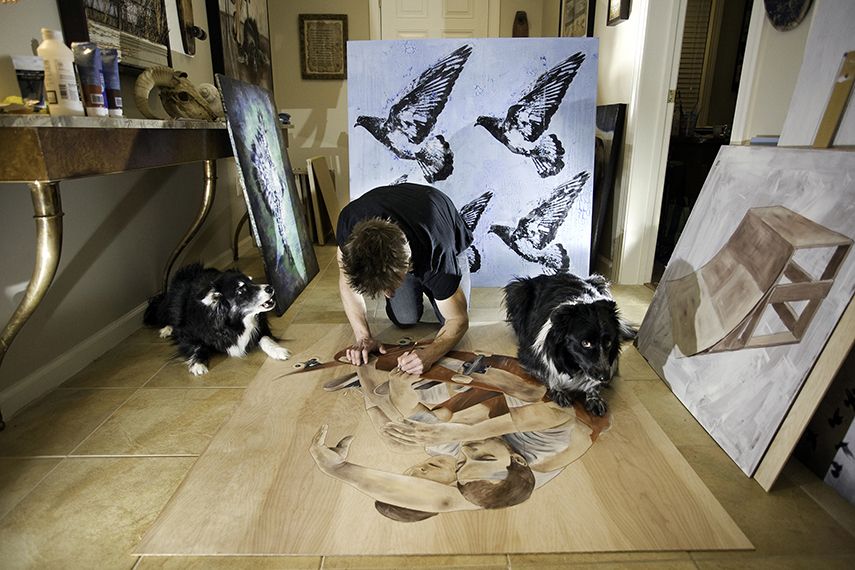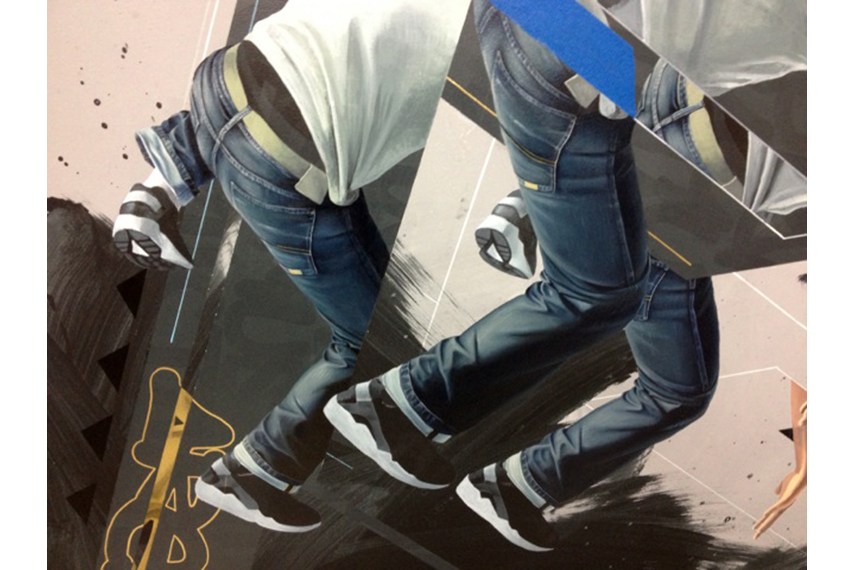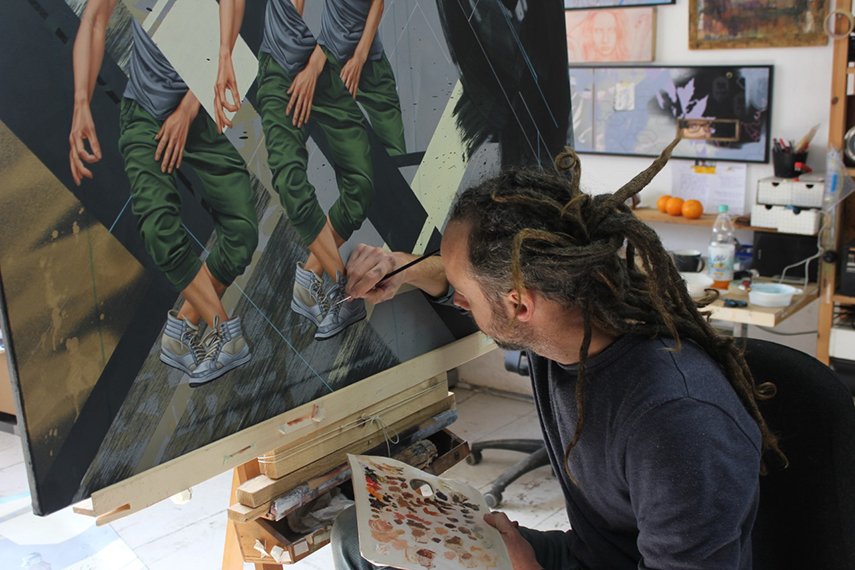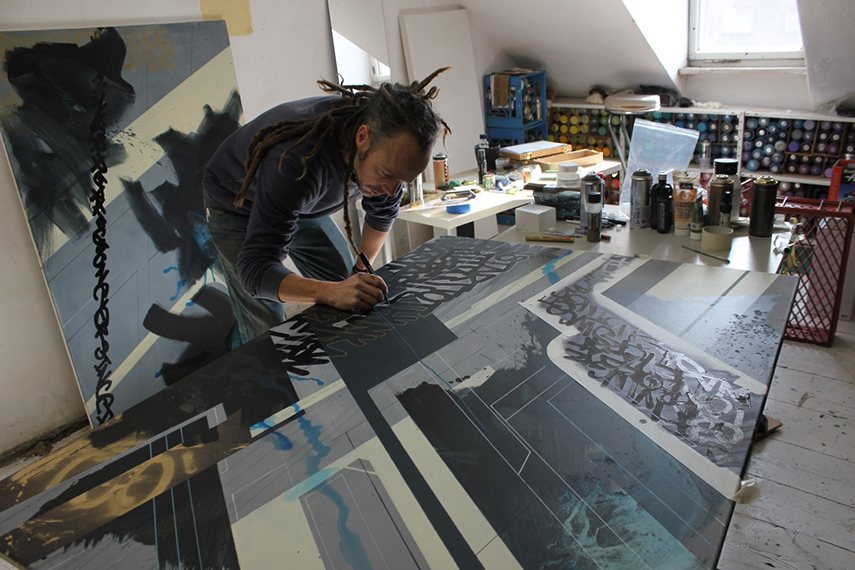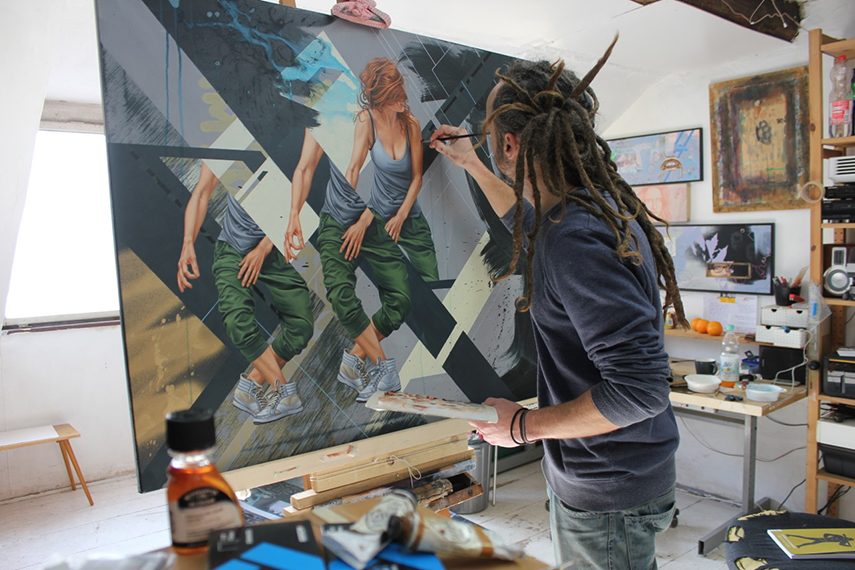 All images courtesy of Art Whino Gallery.