Works of Mike Bartlett and Enzo Marra presented at Transition Gallery in London are questioning the characteristics and limits of the canvas, as a medium they are working with. Even though they use mostly oil, which is considered an old conservative technique, their selection of subjects is what makes an observer not comfortable to say what are they looking at. Is that a painting of a painting, a painting with documentary values, a painting with subjects completely made out of artists' imagination?
Their paintings are dealing with important issues, concerning modern art, such as changing the perspective between the artist and the observer. Both artists are creating paintings of paintings, paintings of galleries, people, and shows trying to double the interaction of painting as a medium.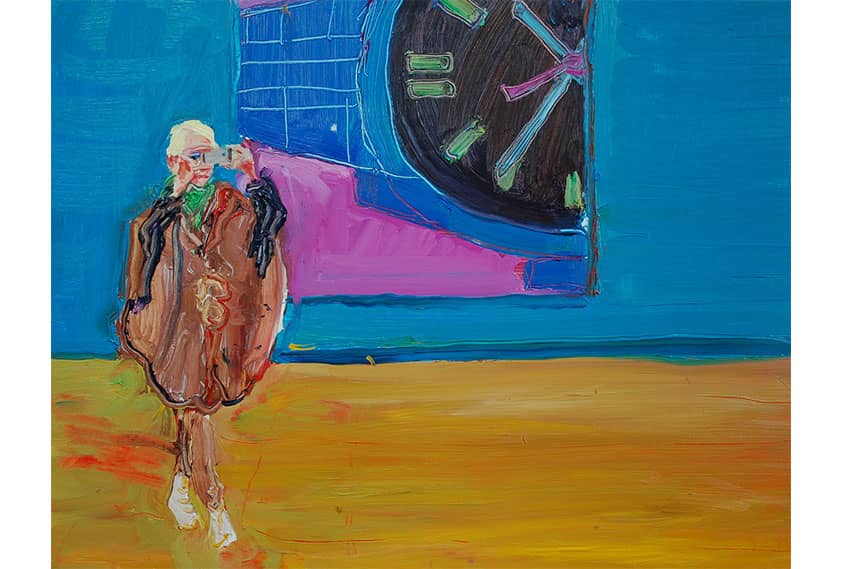 Changing Perspectives
Until early modern art, there was always one way of looking at paintings, in the act itself there were always two characters: an observer and a painter. Painter's work and process of creating a painting was always a part of his private sphere, while audience participated in a public sphere of looking and trying to recreate the author's imagination. Early modern artists changed that perspective, inviting the observer to step into the painting and see their world. Mike Bartlett and Enzo Marra are trying to change perspective of the public act of looking at paintings, and the private act of making art.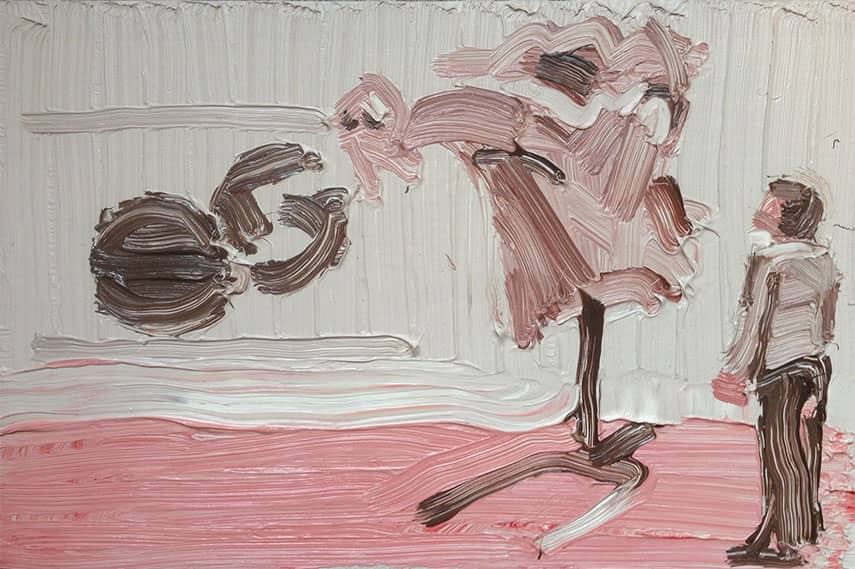 Texture and Layer
Enzo Marra works in a tonal manner applying paint in order to bring the pigment itself to life. Main focus of his work is not just the subject, it is also the pigmentation, texture, and pictorial analysis of the art. He works with oil, ink and graphite over canvas and paper. His specific style of painting is best represented in his technique of dragging away and building up of pigment, which is relevant as much as the final work.
Mike Bartlett's paintings are formed from a visual diary that is made from visiting art galleries. The interaction between observer, viewer and viewed becomes a field of exploration for themes that become apparent in his work. He works with multimedia but mostly with Oils, using the advantages of easily constructing and deconstructing an image with different colour schemes. His paintings have strong layers of construction.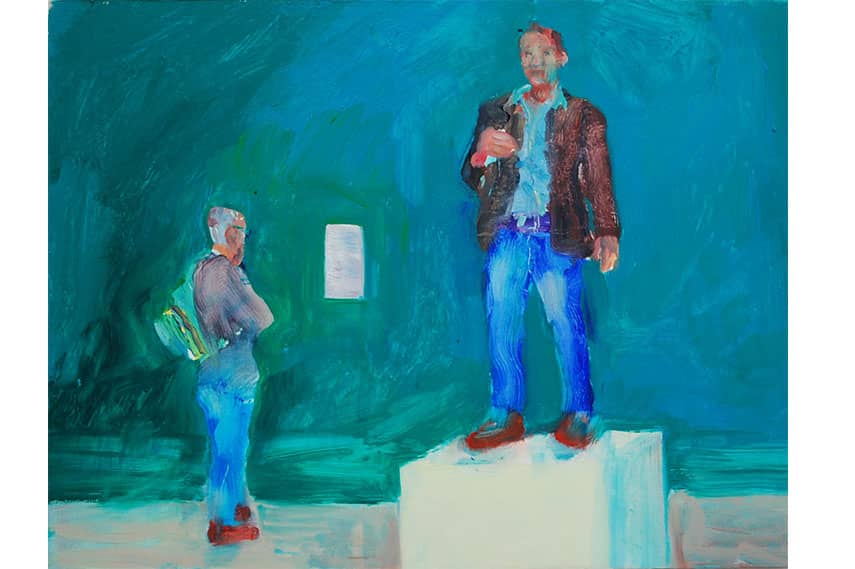 30/30 Exhibition at Transition Gallery
For this exhibition at Transition Gallery, Marra and Bartlett tried to see London through the eyes of an observer, visiting exhibitions and recording impressions in their specific style. Behind the routine of visiting shows these painters found an inexhaustible source of inspiration that brings them back to studio every day. The Exhibition Opening is scheduled for 19th March the show will stay open until 9th April 2016.
Featured Image by Enzo Marra, Images courtesy of Transition Gallery, London