Translation(s) is the title of a new exhibition of works by Jef Aérosol at the New Square Gallery in Lille, France. French stencil artist Jef Aérosol, one of the first generation of urban artists from the early 80's, used a recent trip to New York as the inspiration for the works that are being exhibited at Translation(s). The New York trip saw Jef Aérosol exhibiting while also painting a mural in Brooklyn, during the visit Aérosol took a number of photographs that have directly inspired the stencil cuts for the current exhibition along with interpretations of images provided by Brooklyn friend Stéphane Missier.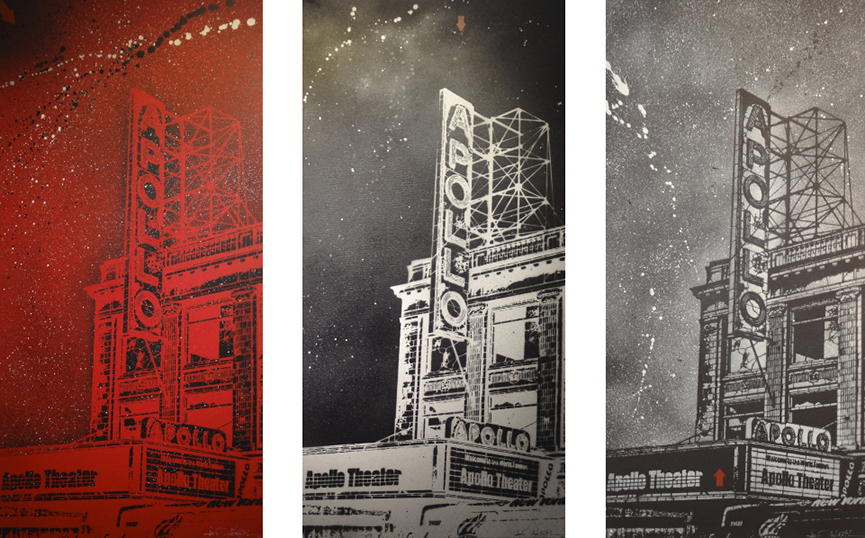 Jef Aerosol's Vision of New York
The use of Translation(s) as a title for the exhibition was picked deliberately for its use in French and English, the French translating as a shift while in English it refers to the changing of the vocabulary of someone or their branch of knowledge. Both definitions apply directly to the stencil creations of Jef Aérosol, the translation of a photographic image into a stencil image, reinterpreting what was created on a city wall and moving it onto a canvas in the studio. Also incorporated into the new works are cityscapes from his travels, architectural references to interact with the human forms along with a red arrow that is present in many of the compositions, part of the translation theme, representing a direction to travel in, but also marking a memory. Jef Aérosol also touches on politics with Translation(s), claiming the title of the New Square Gallery exhibition could have been ''Black is Beautiful'' as racism and slavery have not been eradicated fully and many face daily struggles with freedom and equality. Translation(s) is Jef Aérosol putting forward his vision of New York, the people and spaces translated by his trademark stencils into new forms in a new space.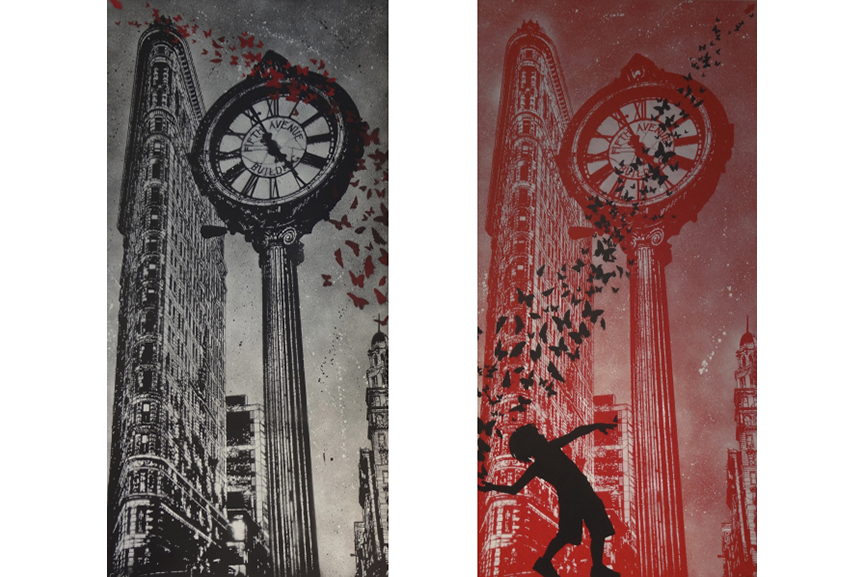 Jef Aérosol
Jef Aérosol was born Jean-François Perroy in Nantes, France, 1957. His first stencil appeared in 1982 and was an important influence in establishing urban art in the 80's and remains a strong reference point and influence on street art. Jef Aérosol has become well known for his images of celebrities such as Elvis Presley, Bob Dylan, John Lennon etc but an important element of his work are the images of people from the street, random passers-by, beggars, kids (as can be seen in his recurring ''Sittin' Kid'' images) and the elderly. Essential to the work of Jef Aérosol is the capturing of some kind of truth in his images; much like a good photographer he tries to capture a moment of truth, revealing the feelings and emotions hidden behind the faces. Jef Aérosol images have become a favourite with collectors in recent times having successfully translated his street art to the studio.
The Translation(s) exhibition by Jef Aérosol will be at New Square Gallery, Lille, France between 5th December 2014 and 17th January 2015.
Discover all the latest exhibitions and news by signing up to My Widewalls today!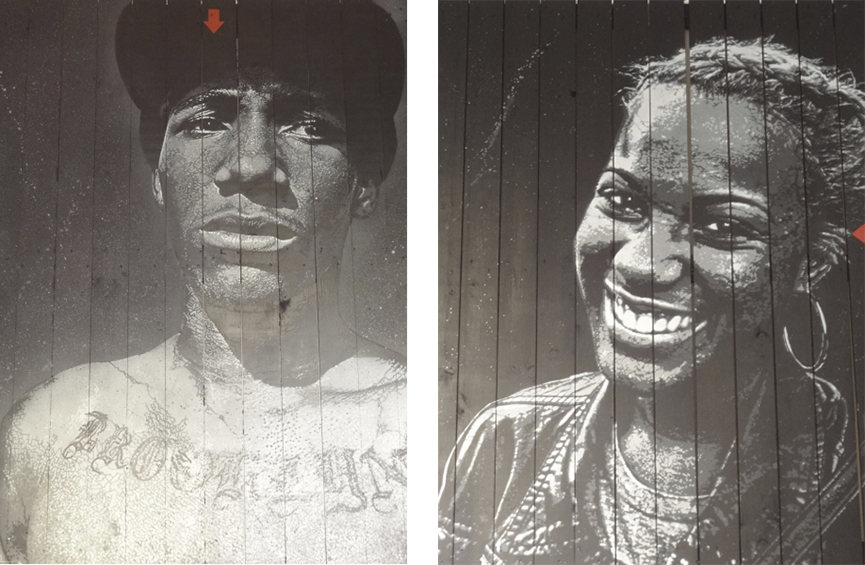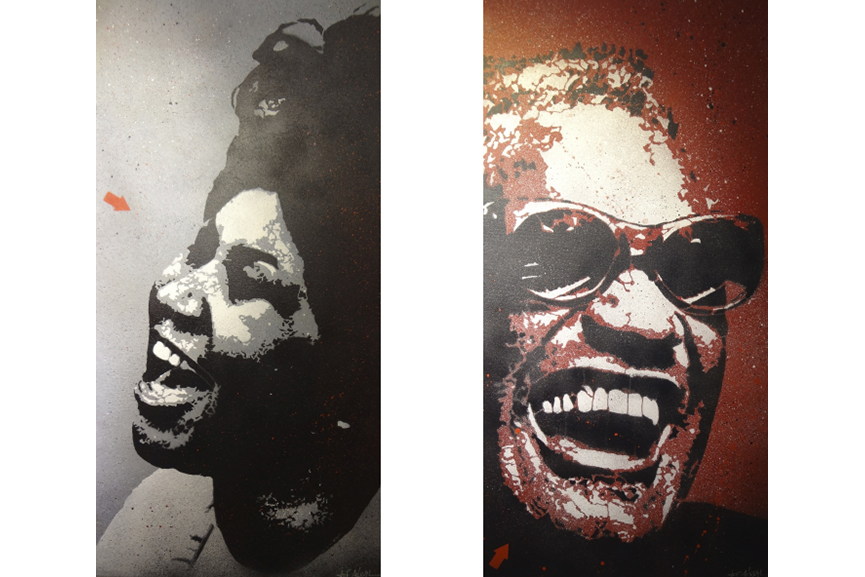 Cover photo of Jef Aerosol by Vincent Cornelli. All other photos courtesy of New Square Gallery.