California-based artist Trav will be bringing an impressive new body of work to The Seventh Letter flagship store and gallery in Los Angeles this weekend. Titled End of the Beginning, the show includes a series of thought-provoking paintings that straddle the line between a traditional sign painting aesthetic, and more colorful geometric patterns reminiscent of those seen within his graffiti. The result of this pairing is somewhat of a departure from his earlier work, as the title suggests. This means that Trav somewhat simplified his earlier work which was more heavily rooted in a complex graffiti aesthetic.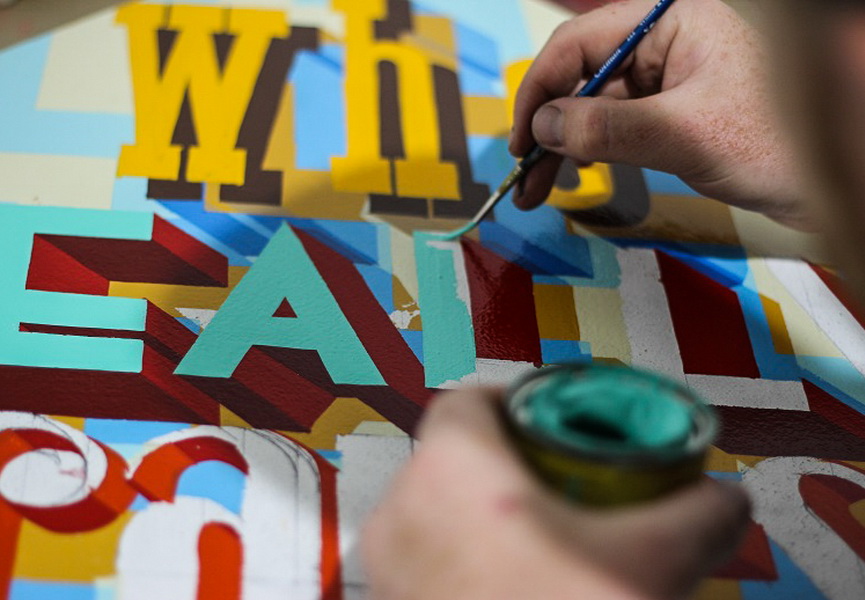 Graffiti Grounds
However, the artist continues to maintain aesthetics that is firmly established over years on the grounds of the older ways of graffiti. Member of the MSK and the Seventh Letter crew, Trav was raised on traditional letter-based graffiti from which he never departed, just perfected. Even though he feels obliged to uphold a stronger foundation of lettering, Trav never limited himself to a tradition. Instead, he keeps moving within the traditional aesthetics always with innovative solutions, pushing his own limits in artistic expression. End of the Beginning is a perfect example that proves this.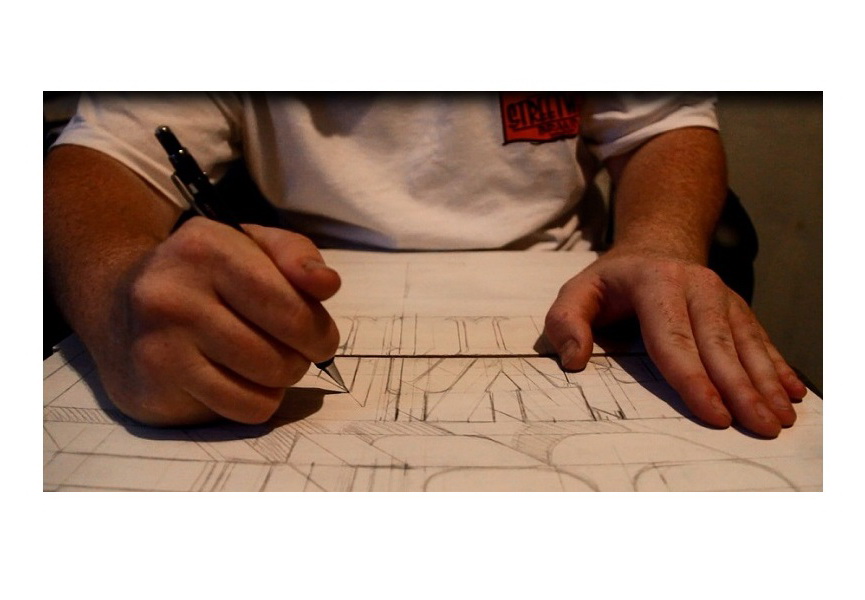 Signs, Fashion and Patterns
With a new series of paintings, Trav has simplified the lettering by forgoing some of the more abstracted letter-forms. This way, he created more easily recognizable typography. This was done in order to bring the literal messages to the forefront. Trav is one of the most skilled technicians of graffiti today. Well versed in typography, as well as the use of color, form, and line, Trav draws much of his inspiration from hand painted signs, fashion and geometric patterns. Paying homage to the tradition of commercial sign painting, he paints sayings that he finds meaningful, onto wooden panels using oil-based sign painters enamel. Trav's raw creativity, painstaking attention to detail, and mastery of color and design combine to form an exciting new body of work. An exhibition not to be missed!