While the contemporary moment is undoubtedly marked by the increasing digitization of everyday experiences and, to a certain extent, makes many things easier, it also creates an atmosphere of alienation, redemption, and disbelief. Various contemporary artists are exploring the effects of our daily digital routine and different implications of the same, and one of them is Trevor Paglen.
The artistic practice of this established figure is primarily based on discovering or unraveling the invisible behind the visible. By dissecting the representational models and an array of different references in regards to digital culture, Paglen questions the present historical moment and reimagines alternative futures. Among the most astonishing projects launched by Paglen are his 2012 launching of artwork in space (in collaboration with Creative Time and MIT) and production of a radioactive public sculpture in Fukushima, Japan in 2015.
The artist gained international recognition throughout the time, which comes to special attention with three different exhibitions happening simultaneously in major art venues such as The Barbican in London, Fondazione Prada in Milan, and Pace Gallery in Geneva.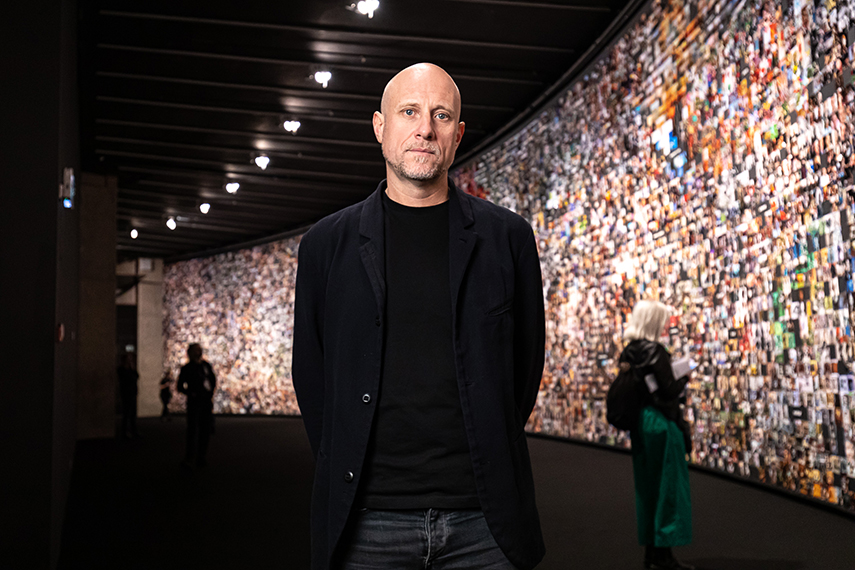 Trevor Paglen at The Barbican
The Barbican Art Gallery commissioned Paglen to create an entirely new piece for the solo exhibition, part of the institution's 2019 season titled Life Rewired focused on the changing definition of "human" caused by technology.
The artist started working on the project by questioning how Artificial Intelligence is trained by engineers on how to see, hear and perceive the world. The training sets usually consist of various data such as images, video, and sound featuring gestures, faces, actions, speech, objects, etc. Paglen concluded that this particular process enabled the development of new media specifically intended for machines, describing it in the following statement:
Machine-seeing-for-machines is a ubiquitous phenomenon, encompassing everything from facial-recognition systems conducting automated biometric surveillance at airports to department stores intercepting customers' mobile phone pings to create intricate maps of movements through the aisles. But all this seeing, all of these images, are essentially invisible to human eyes. These images aren't meant for us; they're meant to do things in the world; human eyes aren't in the loop.
The installment in London encompasses around thirty thousand printed photographs arranged in a grand mosaic along the length of the curved wall. Paglen was inspired by ImageNet, one of the most publicly available archives of images also used as a database for artificial intelligence networks; the images found in the mosaic were actually drawn by Paglen from a batch chosen for machine learning. More than fourteen-million images stored in ImageNet are organized into more than twenty thousand categories. Jane Alison, Head of Visual Arts, Barbican, said:
Trevor Paglen continues to probe the underbelly of our digital world, illuminating the powerful and often hidden forces at play in shaping our understanding of the world. I am therefore delighted that we have been able to commission him to undertake our 32nd commission for The Curve as part of a year that explores our relationship with technology.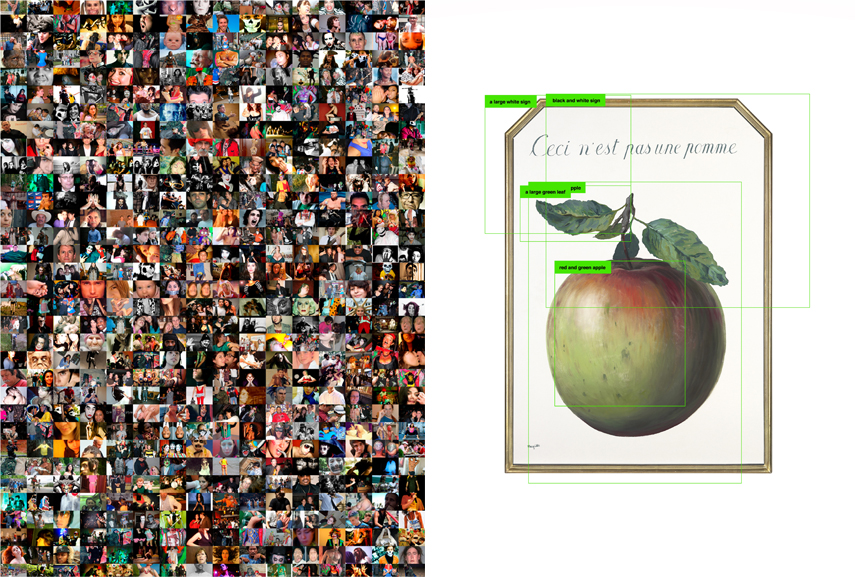 Training Humans at Fondazione Prada
The exhibition in Milan explores similar subject matter, yet it features Paglen as curator alongside renowned AI researcher and professor Kate Crawford. Under the title Training Humans, the show explores the historical development of training images, the photographic collections used by various scientists to train artificial intelligence (AI) systems, from the 1960s to today. Paglen emphasized their interest by stating the following:
When we first started conceptualizing this exhibition over two years ago, we wanted to tell a story about the history of images used to 'recognize' humans in computer vision and AI systems. We weren't interested in either the hyped, marketing version of AI nor the tales of dystopian robot futures.
The curators were interested in investigating two issues - how humans are codified, represented, interpreted through training datasets, and how technological systems seed, categorize and use this material. The ethics of the AI systems become questionable due to an impression that data banks are in general formed to maintain supervision and control. Kate Crawford observed:
We wanted to engage with the materiality of AI, and to take those everyday images seriously as a part of a rapidly evolving machinic visual culture. That required us to open up the black boxes and look at how these 'engines of seeing' currently operate.
Initially, the AI systems were based on critically debated theories of psychologist Paul Ekman, who argued that the breadth of the human feeling could be boiled down to six universal emotions; however, today these are able to determine everything, from someone's mental health, whether someone should be hired, to whether a person is prone to committing a crime through people's facial expressions.
Finally, this exhibition aims to pose questions concerning the boundaries between history, science, politics, and ideology in artificial intelligence, as well as to tackle the burning topic of power and control.
An illustrated publication will accompany the exhibition including a dialog between Crawford and Paglen regarding the complex themes explored through their project.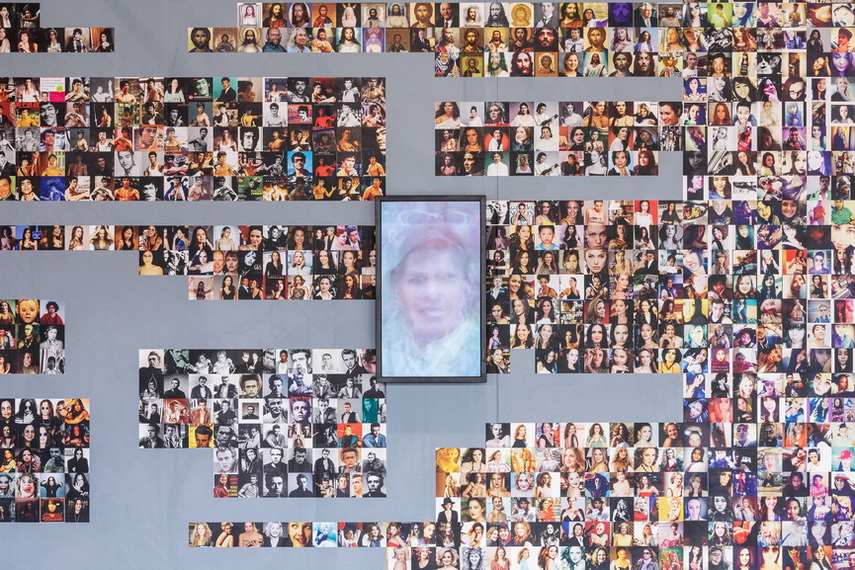 The Shape of Clouds at The Pace Gallery
Like the previous two exhibitions, Paglen is apparently fascinated with artificial intelligence, facial recognition technologies, and alternative futures. Twelve photographs and lithographs on display in Geneva critically reflect the institutionalized use of machine learning techniques to trace, collect and moderate people's thoughts, actions and behaviors. Paglen emphasized his position in the following statement:
Computer vision and artificial intelligence have become ubiquitous. We are now living in a world of planetary-scale 'Smart Cities' that track license plates, cell phone signals, faces, and pedestrian movements; self-driving cars autonomously navigate urban environments; robotic factories use computer vision for quality assurance and logistics. The works in this exhibition seek to provide a small glimpse into the workings of these platforms, and into the underlying data that structures how machines 'perceive' images, language, landscapes, and people.
A series of large scale photographs called Clouds feature cloud formations with inserted lines and strokes indicating how AI algorithms read these shapes. These algorithms are designed to observe faces, lines, circles or areas and practically deconstruct the photograph in a more simplified series of shapes.
Paglen's Clouds are at the same time reminiscent of historical landscape photography which makes them question the very notion of photography and its genres in an era of surveillance, 3-D modeling, and facial recognition.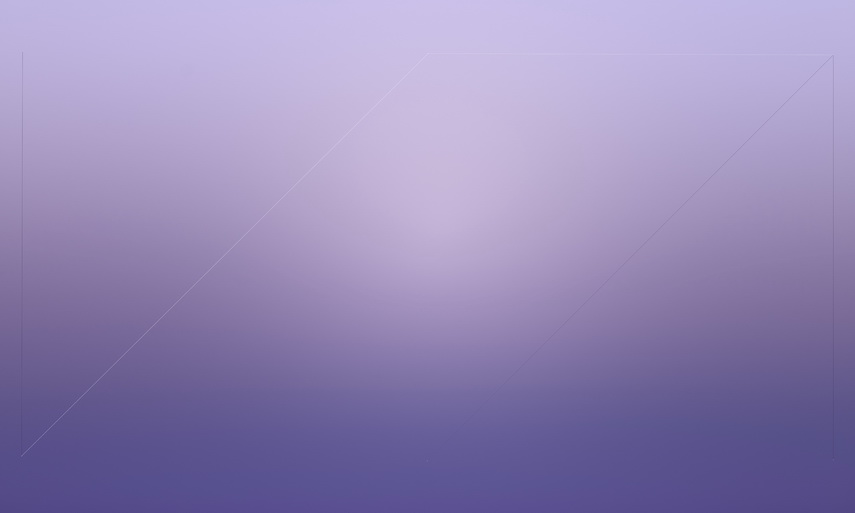 Trevor Paglen's Three Remarkable Shows
After all stated above, the impression is that Trevor Paglen engages enormous efforts to understand the present moment which until recently felt like distant future. By trying to critically resolve the technology, the artist tends to speak about humanity in a philosophically and poetically inclined manner.
The Shape of Clouds will be on view at the Pace Gallery in Geneva until 19 October 2019, while Training Humans is currently on display at Osservatorio Fondazione Prada in Milan until 24 February 2020.
Trevor Paglen: From 'Apple' to 'Anomaly' can be seen at the Barbican Center in London until 16 February 2020.
Featured images: Portrait of Trevor Paglen. Courtesy of the artist and Metro Pictures, New York; Yilong Yin, Lili Liu, Xiwei Sun – Sdumla- hmt, 2011. Installation view of Kate Crawford/Trevor Paglen: Training Humas. Fondazione Prada Observatroy, 12.09.2019 - 24.02.2020. Photo: Marco Cappelleti. Courtesy Fondazione Prada; The Shape of Clouds. Installation view. From left to right: CLOUD #448 Scale Invariant Feature Transform, 2019; The Trolls, 2019; CLOUD #603 Watershed, 2019; Photo: Annik Wetter. Courtesy Pace Gallery.