"There is pleasure in the pathless woods, / There is a rapture on the lonely shore, / There is society where none intrudes, / By the deep Sea, and music in its roar: / I love not Man the less, but Nature more, / From these our interviews, in which I steal / From all I may be, or have been before, / To mingle with the Universe, and feel / What I can ne'er express, yet cannot all conceal." – George Gordon Byron. This is the first verse of Byron's Childe Harold's Pilgrimage poem. It conveys the travels and reflections of a young man, who is disappointed with the life of pleasure, searching for new horizons in foreign lands… The first verse of Byron's poem also refers to an exciting exhibition by Tristram Aver in Nottingham…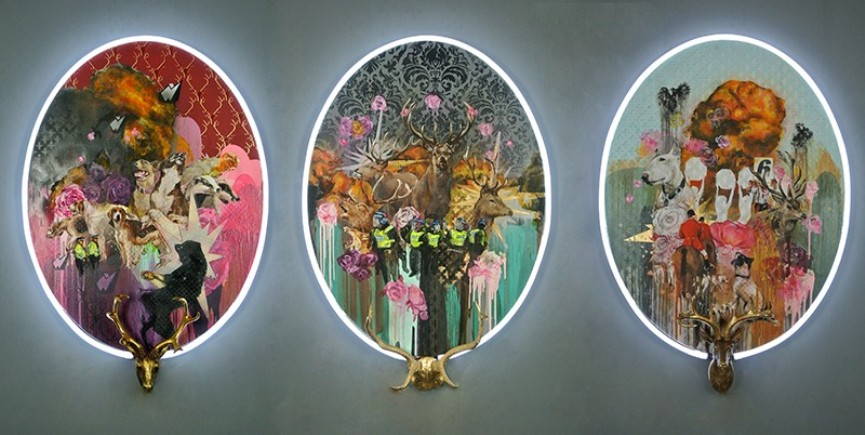 Tristram Aver – Artist and Curator
Tristram Aver is a creative individual, living and working in Nottingham, UK. The artist has been Chairman and studio holder at OpenHand Open Space Gallery (Reading, Berks). He is currently a Curator at Nottingham Castle Museum& Art Gallery. Aver has also been involved in number of very interesting projects, including cover artwork for The Cooper Temple Clause album "Kick Up The Fire and Let The Flames Break Loose" as well as various BBC projects concerning the producing of visuals. His recent exhibitions include Mind The Gap, Lotte Gallery Jamsil, Seoul (2012), Mind The Gap, IDM Gallery, Busan (2012), YOU CAN TELL ME!, Factory-Art Gallery, Berlin (2012), as well as FOUR, Cornerhouse, Manchester (2013). Tristram Aver's work is included in significant private collections, such as the Bayswater Media Group, London, and the Stremmel Gallery Collection in Reno.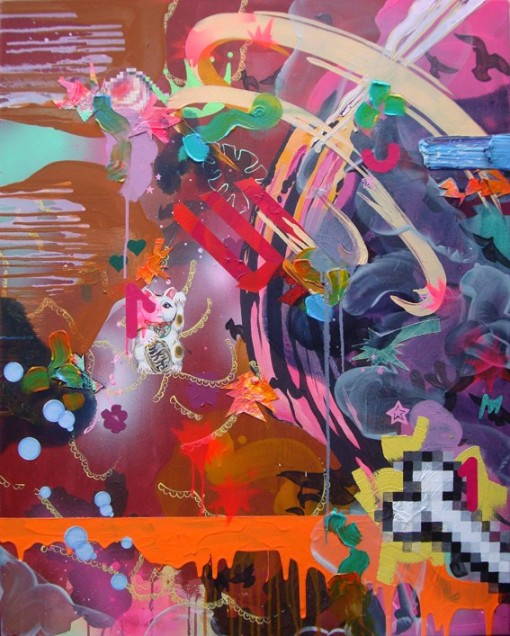 There is a Pleasure in the Pathless Woods
Tristram Aver embarks on a journey of investigating the ways in which the complex relation between technology and human environment actualizes itself. On the other hand, the artist takes upon himself the exploration of the different layers of impact which the visual culture has in contemporary societies (read more about the visual culture and urban art in our article Confluence of Video Art and Urban Art). Thus, the artist's object of creative output also relates to the nature of popular culture. There is a Pleasure in the Pathless Woods series of works represents an attempt to capture the numerous modalities of "visual assault" on the eye and an intriguing aesthetics which explores the hybrid notions of perception in today's reality. What does this mean? The artist reinterprets the 18th and 19th century still life, landscape and animal portraiture, conveying the various perceptions of "Britishness" and the cynical view of contemporary Britain. In this regard, Aver articulates the different cultural times and a vast cultural space… In the period between November 28th 2014 and February 15th 2015, the exhibition is open for public at Angear space, Djanogly Art Gallery, Lakeside Arts Centre, Nottingham.
Create a profile via My Widewalls and follow the info about interesting exhibitions and artists from all over the globe! Sign up for FREE today!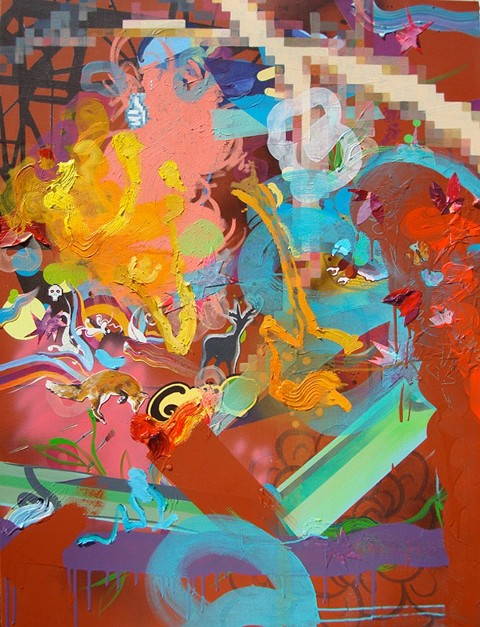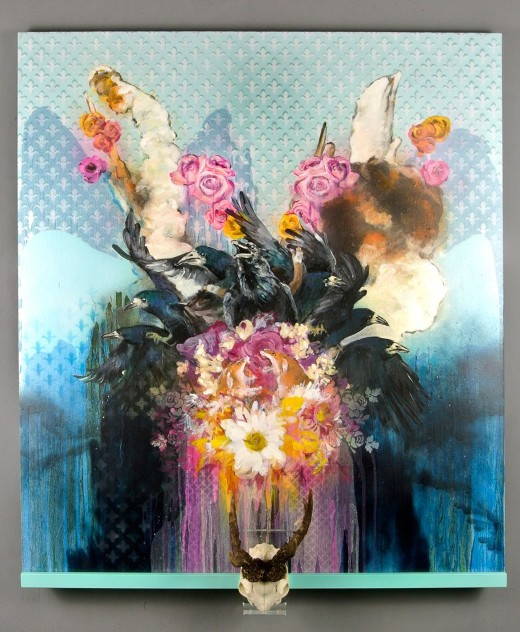 Featured images: Tristram Aver - Howles (segment); Tristram Aver - Today the last matous regained the feline paradise (segment); Tristram Aver - To El Ray (segment); Tristram Aver - Gerrymander (segment) - all images courtesy tristramaver.com