Sometimes, a joke can go too far. A group of YouTubers called Trollstation have been sentenced to jail for their last year's art prank at the National Portrait Gallery. The Trollstation art prank happened last July when the four funnymen staged a fake art robbery for their YouTube channel that posts videos of various public antics. The hoax at the gallery has resulted in a massive stampede and panic at the Trafalgar Square exhibition space, as the group of four pranksters did not only stage a fake robbery, they have also set off the fake alarm so that the heist would seem more real. Then they moved on to the Tate Britain, as if one gallery was not enough, and staged a kidnapping for another video for their channel which has over 700,000 subscribers.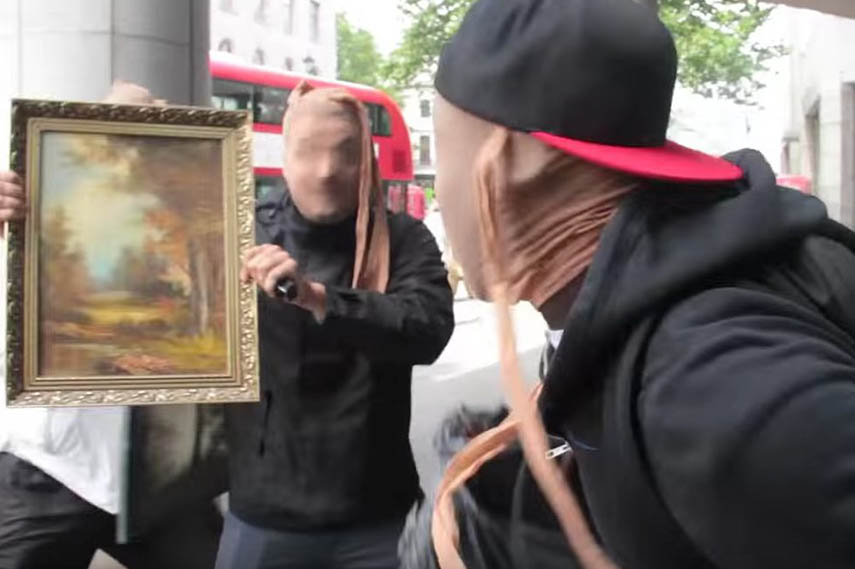 Trollstation Art Prank Gone Wrong
"I fought the law and the law won", The Clash sang the famous Bobby Fuller Four's lyrics which can be absolutely applied to the case of Trollstation. It appears that the boys will be "breaking rocks in the hot sun" for 72 weeks combined, after pleading guilty to two counts of "using threatening, abusive, or insulting words or behavior with the intent to cause fear" according to the BBC report. Daniel Jarvis, 27, was sentenced to 20 weeks of jail time, Endrit Ferizolli, 20, received 16 weeks in a young offender's institution, Ebenezer Menzah 29, and Helder Gomes, 23, were given 18 weeks each. All four were sentenced to additional eight weeks for the fake kidnapping at Tate Britain. Robert Short of the Crown Prosecution Service said that his hope is that these convictions will send an assertive message that unlawful antics such as these will not be tolerated in the UK's capital.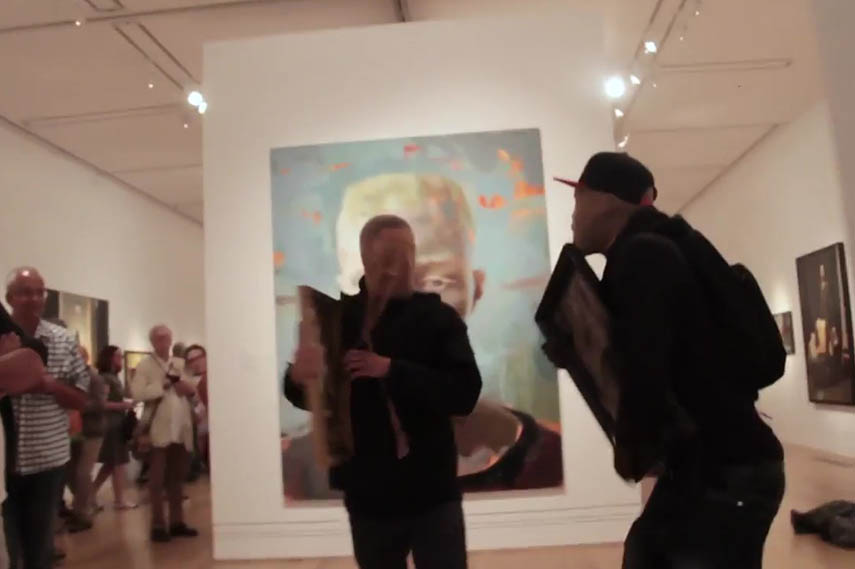 Bad Time for a Joke
As if playing such a cruel prank on innocent visitors of the gallery wasn't enough, another unfortunate coincidence happened. The Trollstation art prank happened just a week after the mass shooting in Tunisia, where 30 British citizens were killed on a beach, and because of this, magistrates told the group of YouTubers that the chaos they caused could have resulted in numerous deaths in London. District Judge Mike Snow said that the people who were in the gallery at that moment couldn't have been in on the heist joke, but would rightfully so be terrified and in panic after seeing the awful footage of people running for their lives from terrorists, which is exactly what happened. The high levels of fear of violence that the people experienced resulted in the stampede, which could have easily taken a number of victims, and even left one woman unconscious.
When Too Much Is Too Much
Trollstation member known as Light told BBC that their intention was never to get away with breaking the law and that he hopes that the group will continue to film videos, but that they will "re-evaluate" their approach to jokes. He stated that they are quite influential and that they will try to use that in a positive way. So, when does too much become too much? Are these pranks really funny or are they doing them for views, likes, and shares? Nowadays, people would do virtually anything for Internet fame and exposure, so it is no wonder that the Trollstation art prank went how it went. However, one must wonder, where is the limit? How much are we willing to sacrifice for views and clicks, and how much are we ready to own up to our wrongdoings when we hurt other people in the process?
What are your thoughts? Did Trollstation take it too far? Share your opinion on our Facebook page.
All images are for illustrative purposes only.
Featured image: Members of Trollstation outside the National Portrait Gallery, during a stunt in July 2015 Trollstation / SWNS buzzfeed.com