TRUST. iCON is having his first UK solo show at Graffik gallery starting from June 12. Titled Tears of a Clown, the show features a brand new body of work by artist from South East London whose identity still remains unknown to the public. This completely new body of work has been a closely guarded secret with no images being released except one. However, Widewalls has an exclusive honor to introduce its readers with two more works (Alice and Pinocchio) from the forthcoming show.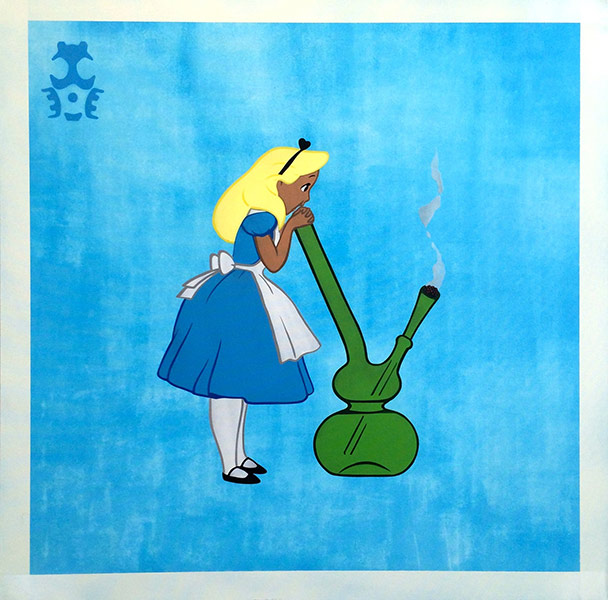 Street Art Movement
Although it is a person in question, indeed anonymous, TRUST. iCON is described as a global street art movement. Only starting his work on the street of London in 2009, the drive soon spread to Cape Town, LA and the UAE with sell out shows. Fast becoming one of the urban street art legends, this anonymous artist is attracting the attention of galleries, art enthusiasts and collectors all over the world. iCON's now infamous Mario 'Stop and Search' piece has been published in books and magazines all around the world.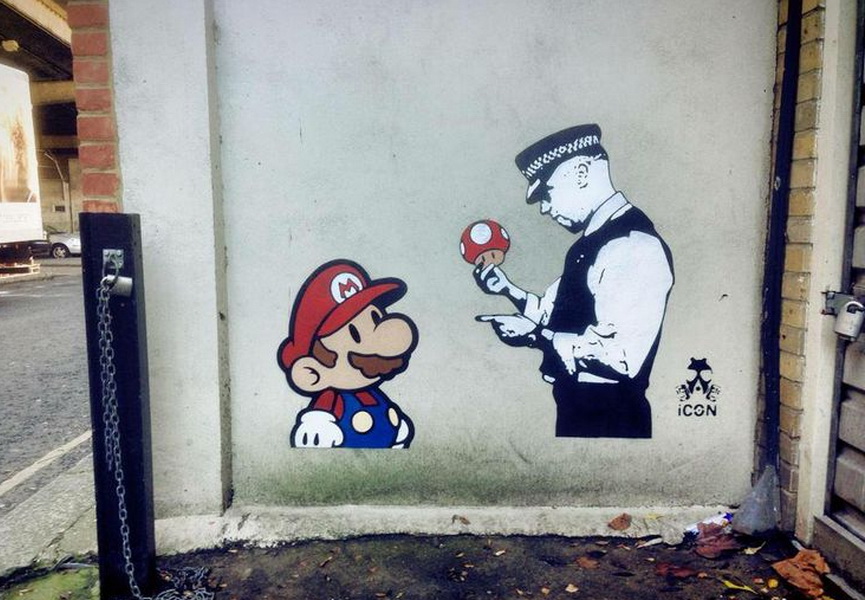 Smokey Robinson & the Miracles
Loyal to his place of inspiration, iCON is back in London. With a show at Graffik gallery, his rise in popularity continues among urban art lovers and collectors. Having already built up a global following through his eye captivating and thought provoking street pieces, Tears of a Clown will be an opportunity for his fans to be able to buy the artist's work. Another sellout? Most likely. Taking into account that the exhibition carries the name same as a song by Smokey Robinson & the Miracles, which is an international multi-million seller, we can just assume what kind of fate awaits iCon's exhibition at Graffik Gallery. Last but not least, the first 25 guests in the queue will receive a signed show poster. The show not to be missed!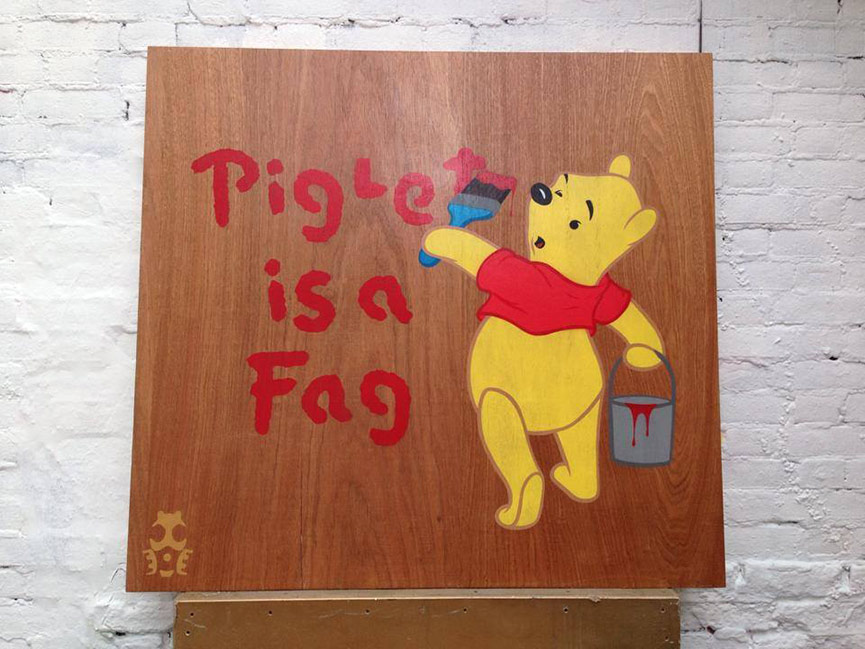 About Graffik Gallery
Graffik Gallery is a contemporary arts gallery in the heart of Notting Hill, London. The gallery is at the forefront of the street art movement, exhibiting the best international urban artists such as Banksy, Mr Brainwash, D*Face, Tee Wat, The Dotmasters, Trust.iCON, Obey, Binty Bint, Alec Monopoly, Robin Coleman, Skyler Grey and Stik to name but a few. Over the past five years Graffik Gallery has built a reputation for launching new artists to breathtaking new heights and as such has exclusivity for commission work and large scale projects.