In recent times, various emerging artists have been exploring the contemporary notion of identity to critically reflect the social and political mechanisms that reflect on their everyday life. In light of the resurgence of racism on the global scale, these voices revisit history to show the horrific effects of colonialism and the way racism became institutionalized.
There are numerous examples of artists dealing with this topic, Tschabalala Self being one of them. Although her approach does not visually evoke uneasy associations regarding racially motivated methods of exclusion, it does point a specific strategy based on the cultural heritage of African Americans.
Self's vibrant works gained quite a critical attention in the past few years, so it is no wonder that her solo exhibition is currently on display at The Institute of Contemporary Art Boston, under the title Tschabalala Self: Out of Body.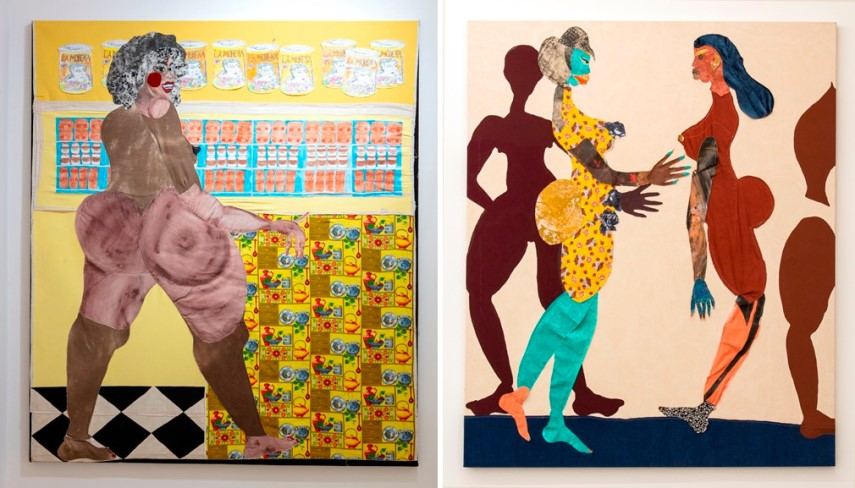 About The Artist
Tschabalala Self certainly belongs to a new generation of artists challenging the legacy of figurative painting by introducing African American narratives that were marginal in the visual arts for a long time. Her intriguing paintings are based on the collaging principle; they are constructed out of different elements such as manually printed and found textiles, and techniques ranging from sewing to printmaking.
Self's work is infused with stories of black urban lives and bodies that come from the artist's personal experience of growing up in Harlem. The feminist perspective is also present in her practice as she is using crafts traditionally associated with women, and references (although not explicitly) to the works of female artists.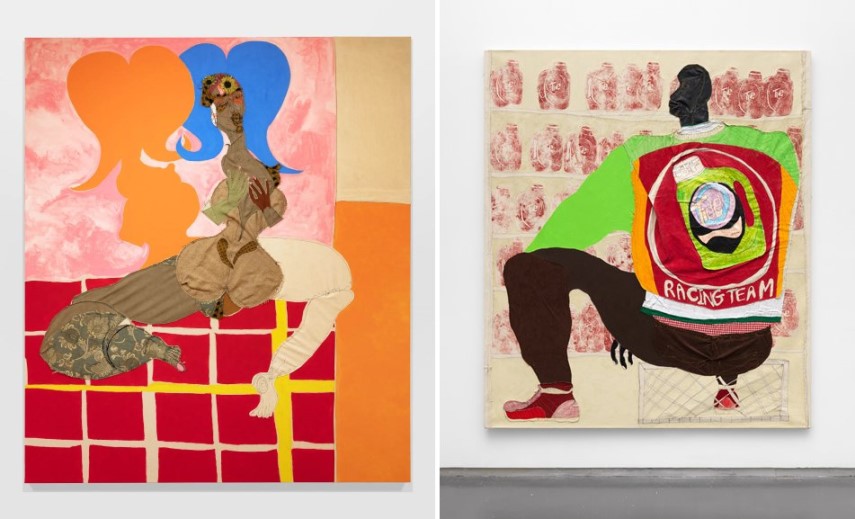 Transfixed By Contemporaneity
The current presentation features both Self's recent paintings and sculptures and the new works made for this occasion.
The visitors can experience the artworks depicting singular figures, couplings, and everyday social situations inspired by the artist's vision of Black urban environment; all of them are a result of the artist's exploration of exaggerated forms of embodiment and expressions that underline the human figure's capacity to represent imagined memories, states, and emotions.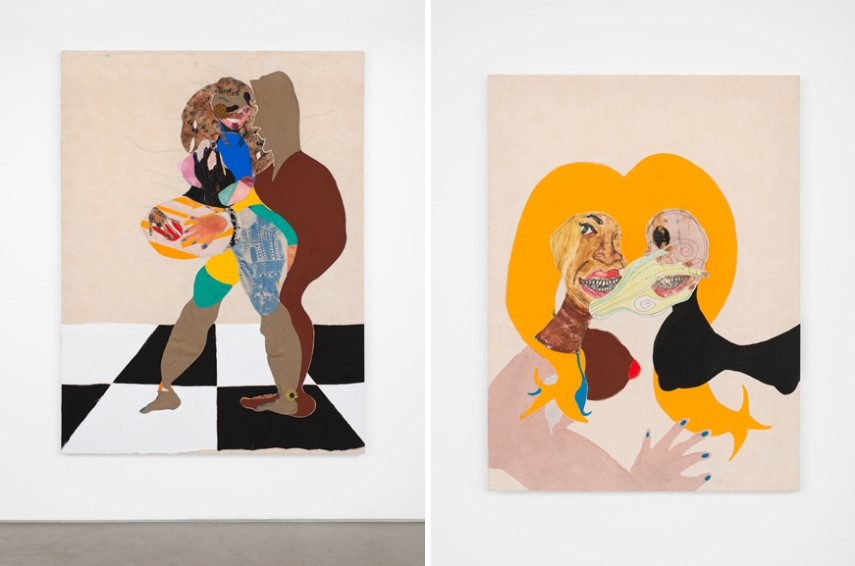 Tschabalala Self at ICA
This exhibition curated by Ellen Tani and Ruth Erickson tends to show how Tschabalala Self perceives the black bodies in the contemporary moment while posing various questions concerning everybody's basic human rights of expressing themselves regardless of race, fate, and sexuality.
Tschabalala Self: Out of Body will be on display at The Institute of Contemporary Art in Boston, MA until 7 September 2020.
Featured image: Left: Tschabalala Self - Origin, 2018. Oil, Flashe, acrylic, and fabric on canvas, 84 × 72 inches (213.4 × 182.9 cm). Courtesy Tschabalala Self Studio / Right: Tschabalala Self - Lite, 2018. Acrylic, Flashe, milk paint, fabric, and gum on canvas, 96 x 84 inches (243.8 x 213.4 cm). Acquired through the generosity of the Acquisitions Circle, Tristin and Martin Mannion, Rob Larsen, Patrick Planeta and Santiago Varela, and anonymous donors. All images courtesy ICA Boston.