Often described as the hungry animal, TWOONE has been showing an unquenchable craving for learning new mediums and techniques throughout his career. This is the reason he continuously surprises the scene with his work, being one of the most dynamic artists out there. Constantly balancing between formal spaces and the street, he once explained that studio experimentation and street painting resonate with each other and continue to give him new inspiration to create more pieces. His latest body of work will soon be on view at Vertical Gallery. Titled Bright Future, the exhibition will feature three different series of works that represent the artist's reaction to the current world state.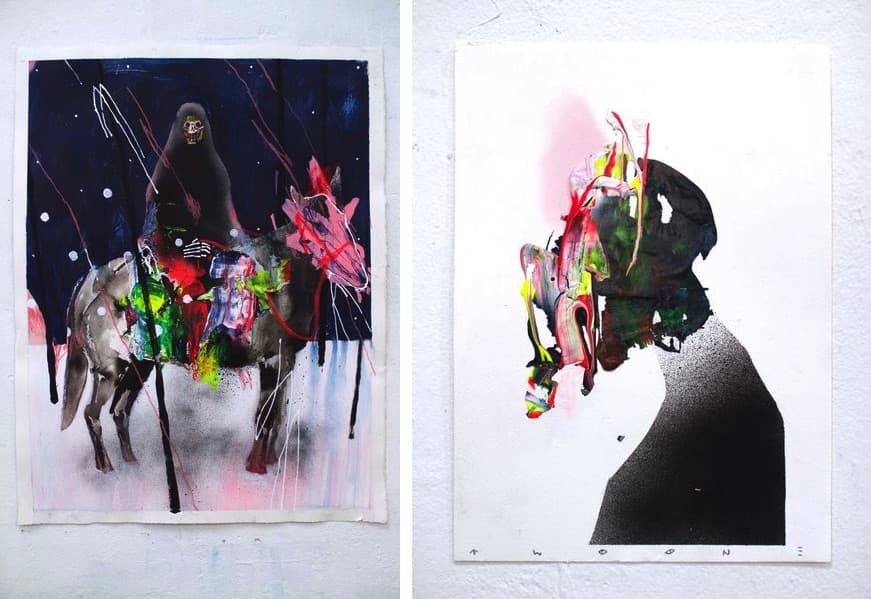 The Practice of TWOONE
A Japanese street artist and painter, TWOONE developed an interest in drawing and crafting at an early age through skateboard graphics and graffiti. After moving to Australia in 2004, he joined an underground scene, quickly rising among the country's finest street artists. Since his first solo exhibition in 2008, he has continued to explore new methods, but has put even more emphasis on mastering new skills and experimenting with new materials. Installations and graffiti are two techniques he mastered to an incredible level, yet, he also expanded his efforts to the medium of painting, sculpture, performance and sound art.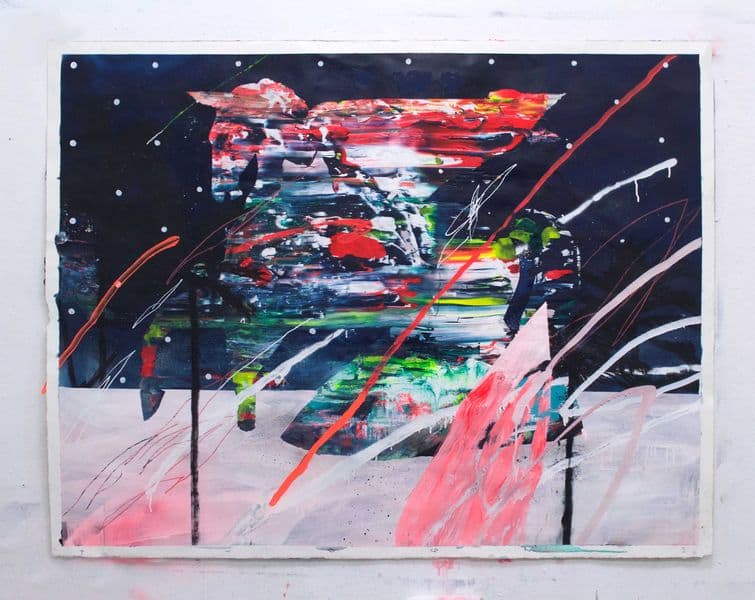 A Shift Towards the Political
TWOONE has been praised for his unique combination of elements derived from nature, animals, abstract shapes, and color. Rather than giving a definitive representation of his work, he allows viewers to interpret his work based on how they feel. While his earlier pieces were largely focused on visuals from his personal inner world, the latest body of work is progressively and greatly infused with the proximity of subsequent political events. Since this shift towards political started when the artist first moved to Berlin, he explains it probably has to do with the geographic location of the city, with the political dynamic being more visible.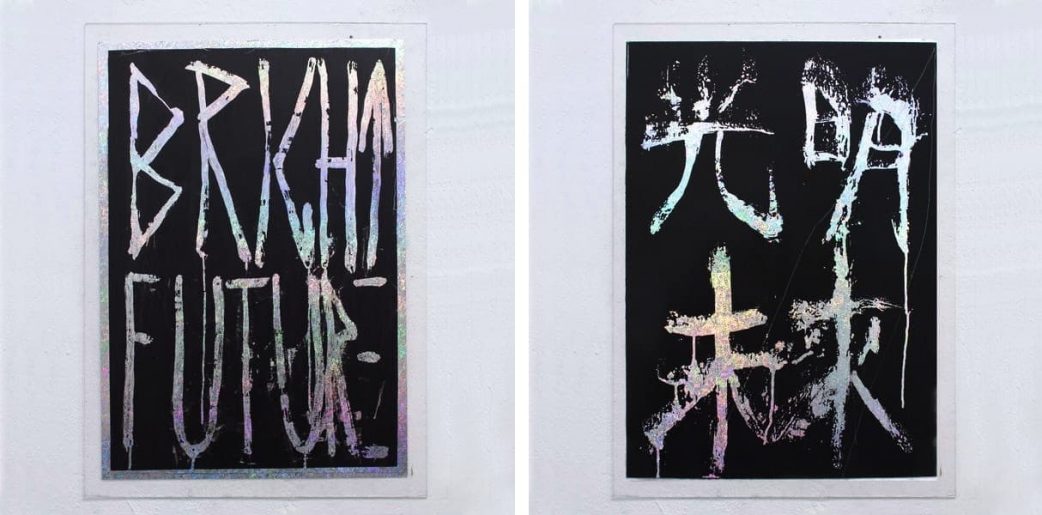 TWOONE Art Exhibition at Vertical Gallery
After exhibiting in Berlin, Milan, Melbourne, London, HongKong, New York, Tokyo and Bangkok, TWOONE will now showcase his work in Chicago. He has four self-published books, and has been featured in numerous publications including VNA Magazine, National Gallery of Australia's Catalog of Australian Street Art, Street Studio, Wooden Toy Magazine, Desktop Magazine, and Collide Art & Culture Magazine. The exhibition Bright Future will be on view at Vertical Gallery in Chicago from October 7th until October 28th, 2017. The opening reception will be held on Saturday, October 7th, from 6 to 10 p.m. The artist will be present.
Featured images: TWOONE Artworks. All images courtesy of Vertical Gallery.