An internationally acclaimed artist and a perpetual traveler, Twoone has spent the last three years traversing Europe, Asia, and the United States. During his travels, he has encountered many inspiring people who have made an impact on him. Now, Twoone has returned to Australia with a new body of work. Entitled 100 Faces, his latest exhibition at Backwoods Gallery will be a true celebration of diversity and cultural exchange. It will feature the multitude of faces Twoone has managed to photograph or quickly sketch. As a visual meditation on the people who cross his path and the places whose paths he crosses, this large-scale installation serves as an exploration of us as nomadic humans of the twenty-tens.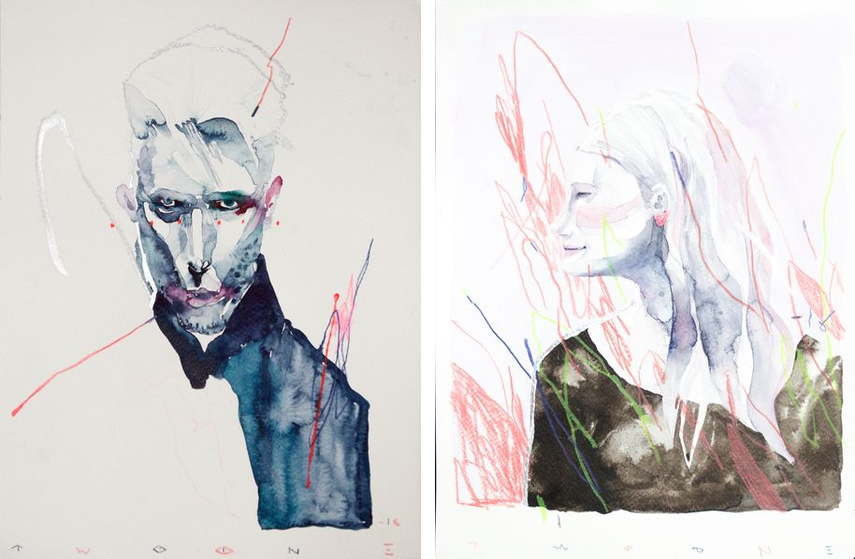 Faces With Stories
At the age of 18, Twoone emigrated from Japan to Australia. Currently living in Berlin, he began traveling frequently around the world after his career exploded. Over the course of three years, he captured a diversity of faces, creating a unique collection that combines those he knows intimately with unsuspecting strangers spotted in bars, parks or trains. Combining watercolor, pencil, acrylics, collage, spray paint, and mirrored glass, he returned to these brief snapshots to develop them into impressive artworks. Behind these physical features, these faces hide a plethora of stories, dreams, hopes, and fears. As Twoone is fascinated with the current scale of migration in our increasingly connected world, he is motivated to explore and capture histories of people around him.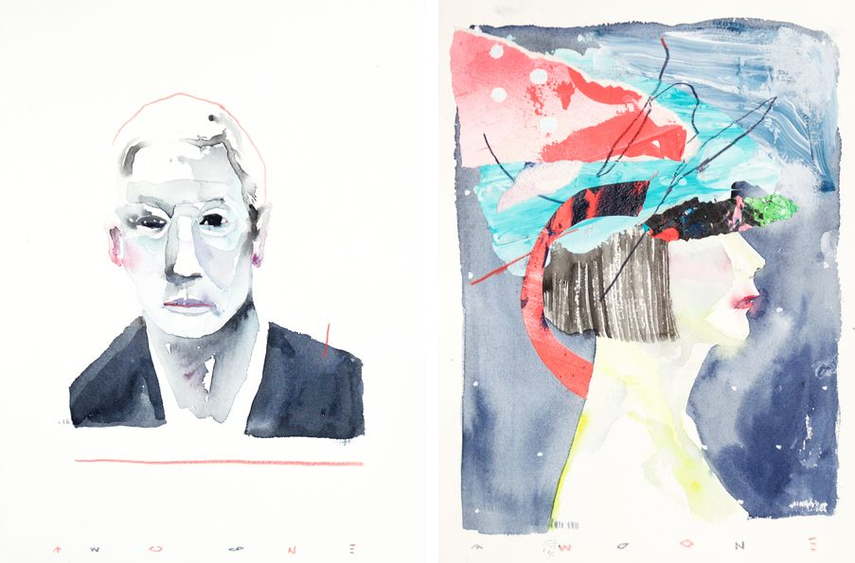 The Versatile Artist
Hiroyasu Tsuri, aka Twoone, is usually described as a hungry animal. This perfectly captures the creative nature of this versatile artist. As one of the most dynamic creatives of the 21st century, this installation and street artist is always insatiable for exploring new mediums and techniques. Balancing between formal spaces and street art, he feels that studio experimentation and street painting resonate with each other and provide him new inspiration to create more pieces. Installations and graffiti are two techniques he has mastered to an incredible level. Yet, he has also expanded his efforts to the medium of painting, and he plans to try out sculpture, performance and sound art in the future. For this incredible versatility, he is definitely the artist to keep an eye on.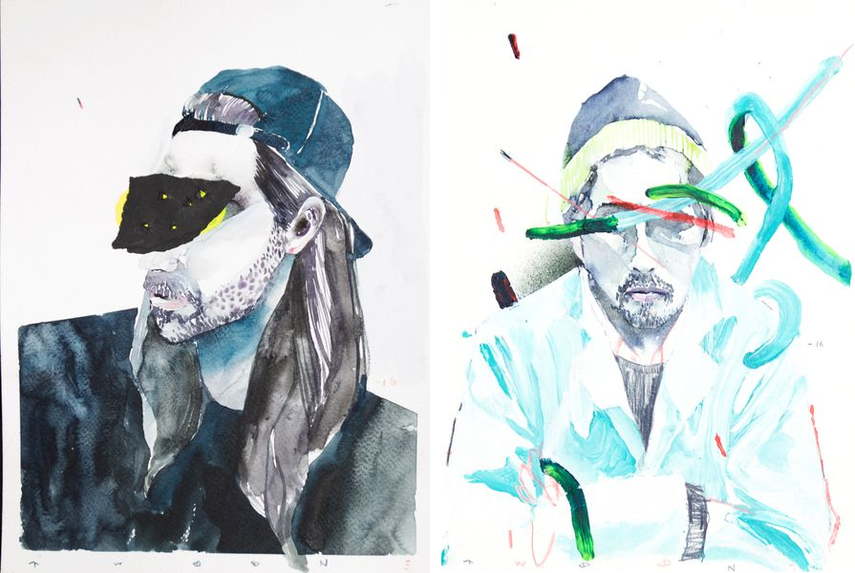 Twoone in Australia
Located in Collingwood, Victoria, Backwoods Gallery was originally a platform for the development and promotion of the emerging Australian street art scene. Over the years, it has matured into an international community of some of the world's leading artists. The gallery is focused on creatives who have a background in street, graffiti, and illustration, providing them a place where they can present work on their own terms. The exhibition 100 Faces is an unmissable opportunity to experience the work of the inspiring and versatile artist as Twoone in a completely new space. It will be on view from October 21st until October 30th, 2016. The opening reception will be organized on Friday, October 21st at pm.
Featured images: Twoone - 100 Faces. Courtesy of Backwood Gallery.