Hiroyasu Tsuri (TWOONE) considers himself an outsider of sorts. When the Japanese born artist decided to move to Australia in 2004, and last year to Germany, he faced the obstacle of language barrier, and later the culture. However, instead of letting the fear of unknown and new constrain him, TWOONE decided to turn these obstacles into his advantages and let the art speak for itself. He's been interested in drawing and crafting for as long as he can remember, and from a very early age his love towards art came from the skate board graphics and graffiti culture.
After moving to Australia, Tsuri quickly became a prominent part of the rapidly-growing local street art scene and that first year of his life in Melbourne, he received diploma of Visual Art New Media from Swinburne TAFE and began participating in group exhibitions all over the country and overseas and only four years later, Tsuri had his first solo show. Since then, TWOONE became a recognizable and respected name and his signature style secured him a permanent spot in the art world.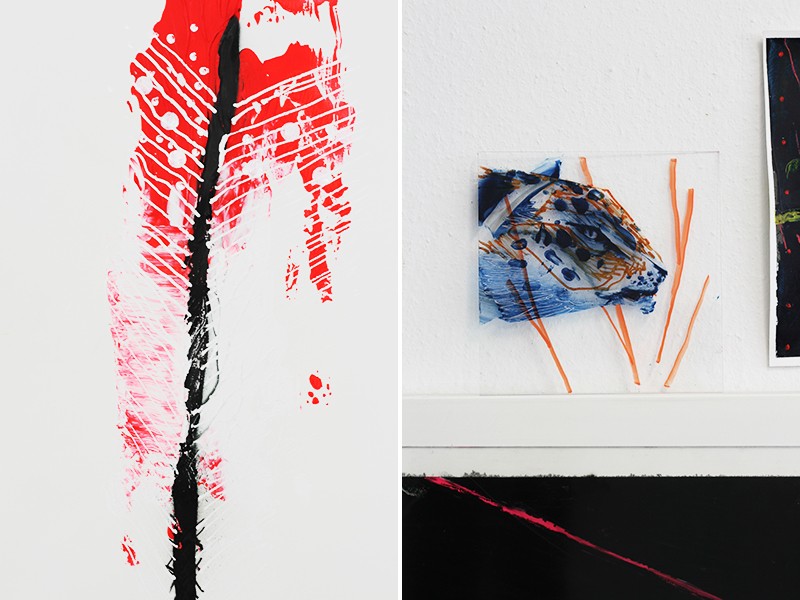 Extension of Psychological Portraits
Recognizable theme in TWOONE's work is psychological portrait, a visual translation of people's emotions, and personality, often using animals as symbols. However, his latest series "Outsiders", an extension of his ongoing series "psychological portrait", seem to play with religious iconography rather than the inner reflection of a particular being. Yet the very nature of his portraits, with their spherical halos, their sun discs and their triumphant postures, recalls the emotionally charged art of The Renaissance and Baroque periods.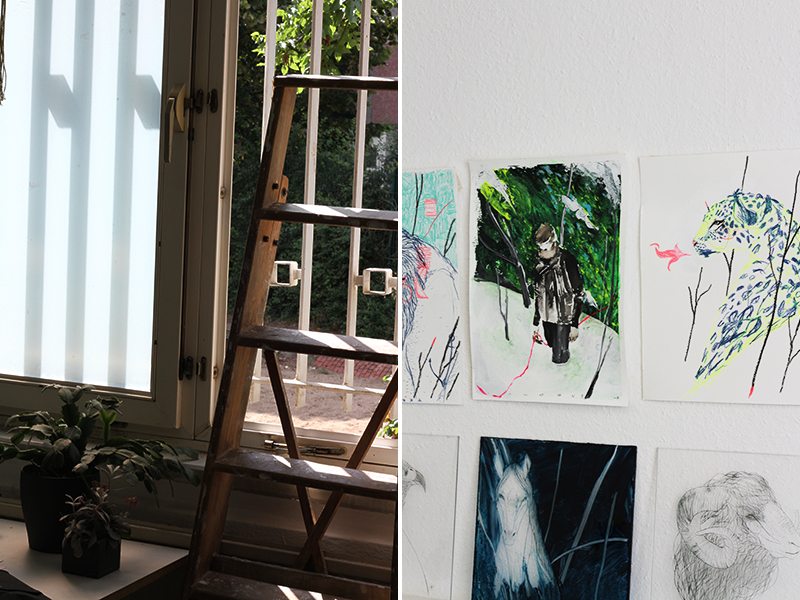 Exploring New Techniques
Using Perspex and fluorescent light in the series, TWOONE once again discovered a new process for defining his subjects. But the fact that he has the need to push any medium is exactly what differentiates his from his peers. His treatment of paint on the Perspex surface is in stark contrast to that on his canvases. Working in reverse, TWOONE builds up the paint before pushing, pulling and wiping it away to reveal the image.
Resembling not only an x-ray in their skeletal framework, but also the culture of worshiping animals, the artist's take on the animal kingdom is profound and his "Outsiders" show is a true testament of the artist's versatility and talent. The show opens October 10 at Backwoods Gallery in Melbourne, Australia and will be running through October 19, 2014.