Various projects in contemporary times tend to serve as critical surveys of a certain social phenomenon - but how are they being communicated in virtual space and has the new perception on media changed the ways of mediation? Especially the omnipresent social networks, suffocated in ambiguity and providing an enhanced level of communication, but since each opinion is valid, the very space for effective and reasoned critique seems to fade.
Nevertheless, the use of the same for explicit and concise articulation has not lost its power, proven by various innovative activities such as the ones of Indian artist UBIK. Behind the project of a peculiar title, Dear is an actual ongoing action which has been occurring on his Instagram account since 2017. A number of almost eighty uploaded works are going to be shown at the Sabrina Amrani Gallery.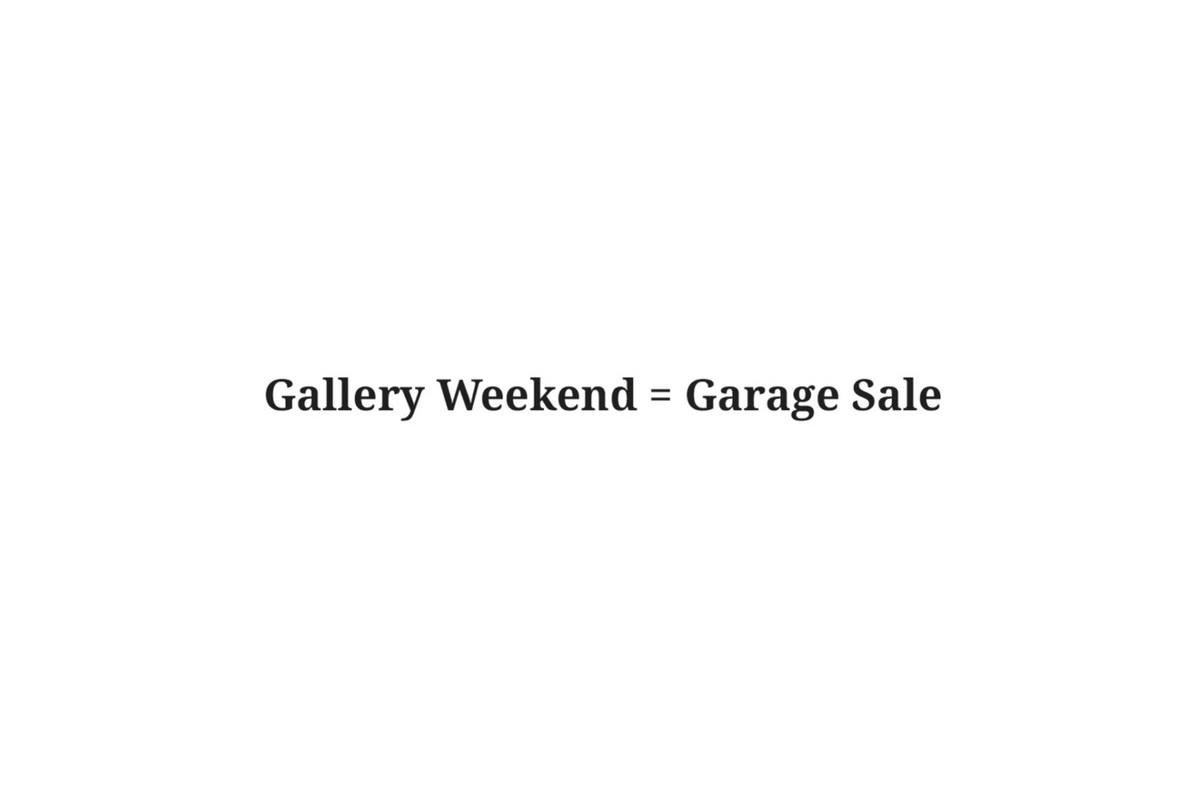 The Conceptual Twist
The artistic practice of UBIK is embedded in his interest in social and political implications of established clichés; the art production is at stake and various specificities of spectatorship, consumerism, and institutionalization, in particular.
At first glance, his strategy is reminiscent of the conceptual one, yet by appropriating sarcasm and skepticism, the artist goes further in the examinations of the status of the artwork itself. Despite the fact his previous works were more traditional, he has managed to develop distinct and recognizable text-based aesthetics fulfilled with various references spanning from beatnik literature and existentialism, through anarchism, to music and street art.
The Dear GIFs
As it was mentioned, the work was launched a year ago on Instagram, and since then UBIK has been uploading a number of GIF files converted as .mp4 files coined as the commentary on the current events in the art world.
The simplified compositions are textual works similar to the ones of On Kawara or Joseph Kosuth, aimed to critically examine the status of an artwork in a digital realm.
Furthermore, by posing the question of what happens on the other side of art in the means of collecting, curating and consuming the artwork, UBIK dissects the power structures and the hierarchy in the given context. Since the whole idea is visible via Internet, and each user can intervene by sharing it or commenting on it, Dear should be seen as an ongoing participative action, digital happening or a performance.
UBIK at the Sabrina Amrani Gallery
The opening of the exhibition will take place at the Sabrina Amrani Gallery in Madrid, Spain, on 21 April and the public will be able to see it until 26 May 2018.
Simultaneously with the current installment in the physical space, Dear will also be actively present in the Instagram account @dear_ubik. In addition to the show, some of the works were selected for the Hong Kong edition of Art Basel and were screened at the Hong Kong Arts Center in late March 2018.
Featured image: UBIK - Dear, 2017. Image courtesy of Sabrina Amrani Gallery.