Bringing Ugo Rondinone art to Moscow is the current accomplishment of the Garage Museum. Ugo Rondinone creates with public spaces in mind, and his work interacts with and changes relations within the places and public spaces we all visit and circulate through. For Moscow, and in arrangement with the Garage Museum, Rondinone decided to use one of his well-known motifs - the rainbow - and to include children in the creation of the work. The result will be a hundred meter long fence carrying thousands of images of rainbows, and the installation at the roof supporting the same motif.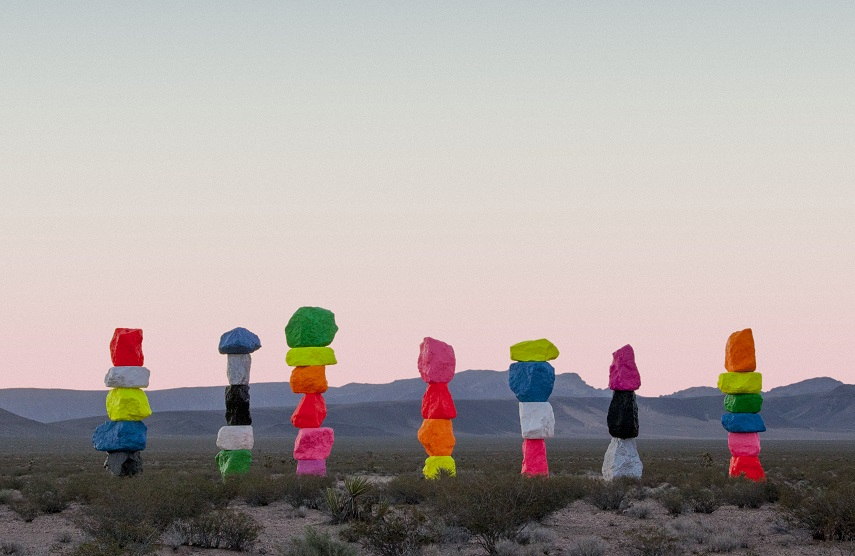 Fifteen Hundred Rainbows for Our Magic Hour
For his first project in Moscow, Rondinone focuses on a single motif of a rainbow which he multiplies with a help of his young assistants, in order to broaden and emphasize the motif's meaning and importance. Appearing in his work since 1997, the rainbow grew into a constant, and moving from sculptural to painterly pieces, became one of his most recognizable representations. For Rondinone, a rainbow stands for a convergence of visual and poetic energies; it is a constant force that stands for the most complete work of poetry.
Wishing that his work would be as inclusive as possible, Rondinone arranged with the Garage to have children with different disabilities and coming from different cities around Russia partake in the project through workshops during which they created images of rainbows. The first part of his installation includes a hundred meter long fence, on which these images will be attached, while the second part, positioned on the rooftop of the Garage, will be a ten-meter long rainbow that spells out Our Magic Hour.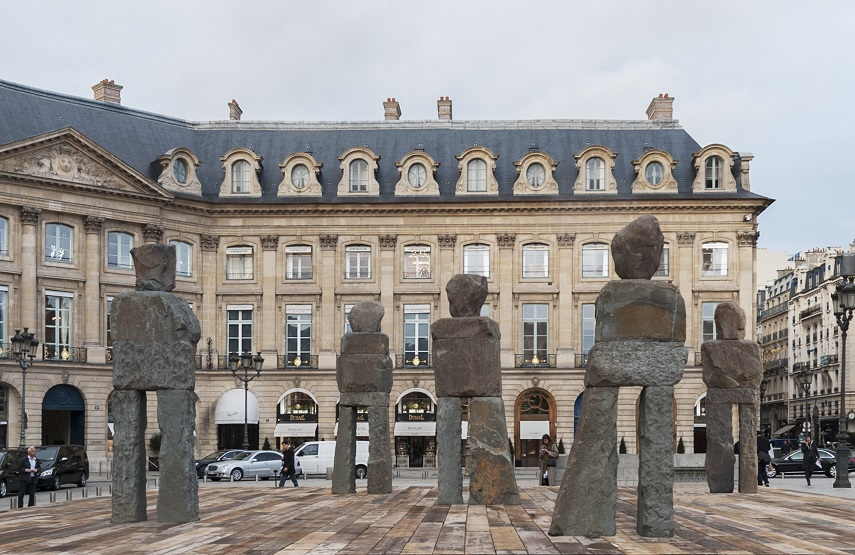 Ugo Rondinone Art
Ugo Rondinone's art mostly inhabits open spaces where its aesthetics allures viewers into meditative states, either through the blurred and concentric circles the artist creates, or through the ghostly white gnarled trees, among other works. His notable commissions also include Every Time the Sun Comes Up (FIAC, Place Vendome, Paris, 2016), and Seven Magic Mountains (Art Production Fund and Nevada Museum of Art, Reno, 2016). He also exhibited around the world, including at M-Museum (Leuven, Belgium, 2013), The Art Institute of Chicago (2013), Museo Anahuacalli (Mexico, 2014), Palais de Tokyo (Paris, 2015), and Museum Boijmans Van Beuningen (Rotterdam, 2016). Rondinone was also selected to represent Switzerland at the 52nd Venice Biennale in 2007.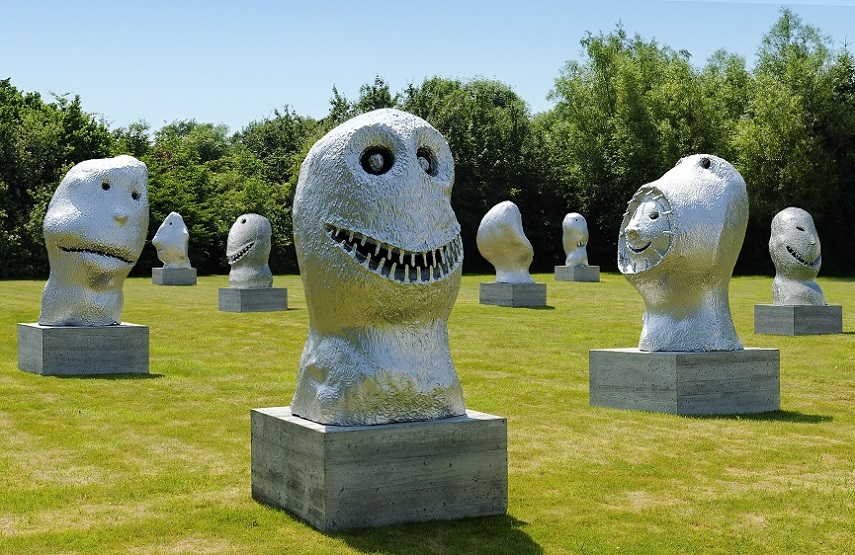 Rainbows at the Garage Museum
The completion of the Rondinone's project in Moscow was facilitated by the Garage's Inclusive Program department which organized workshops with children in Moscow, St. Petersburg, Ivanovo, Nizhny Novgorod, Kazan, Perm, Yekaterinburg, Krasnoyarsk, and Novosibirsk. Engaging 1,500 kids makes this project a unique in its reach in contemporary art. Fifteen hundred panels with rainbow images will be attached to the fence, making it the largest and longest rainbow fence to date executed outside of the Garage. The rooftop piece with its message also celebrates the inauguration of the first Triennial of Russian Contemporary Art. Ugo Rondinone's project with the Garage Museum will be on view from March 10 to May 21, 2017.
Featured images: Ugo Rondinone - Everyone Gets Lighter, 2004. Ugo Rondinone Portrait. Photo by Christian Grund. All images courtesy of the Garage.