Ever since it opened in 1931, Guild Hall has been functioning as an institution open for all sorts of progressive art projects and educational programs. Located in New York's East Hamptons, it represents a significant spot for international artists as well as the local community.
Currently, this venue is hosting an exhibition by Ugo Rondinone, the established New York-based Swiss artist, poet, collector, and curator. Under the title ugo rondinone: sunny days, this particular installment consists of his recent paintings, sculptures, and collaboration with the community, and it explores the sun as a metaphor.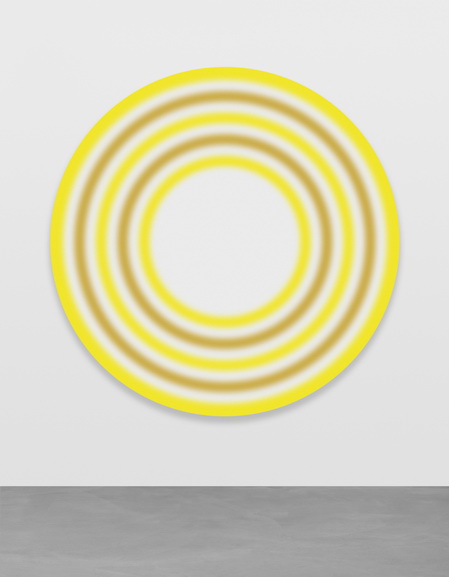 The Multidisciplinary Practice of Rondinone
Throughout his more than two-decades-long career, Ugo Rondinone has been working with different media spanning from painting and sculpture, to photography, and installation. In general, his entire body of work is rooted in the exploration of the natural phenomenon; by floating between figuration and abstraction, Rondinone explores the understanding of space and time and their impact on the human behavior.
With this exhibition, the artist focuses on the sun as a source of life. The fairy star which illuminates the Earth has been a source of fascination and adornment for centuries and has been inspiring the artists and writers, especially the ones who proclaimed the return to nature such as 19th-century German romanticists. Rondinone's hybrid works function similarly, as an ode to the sun, while underlining the mystical sublimity of this natural phenomenon.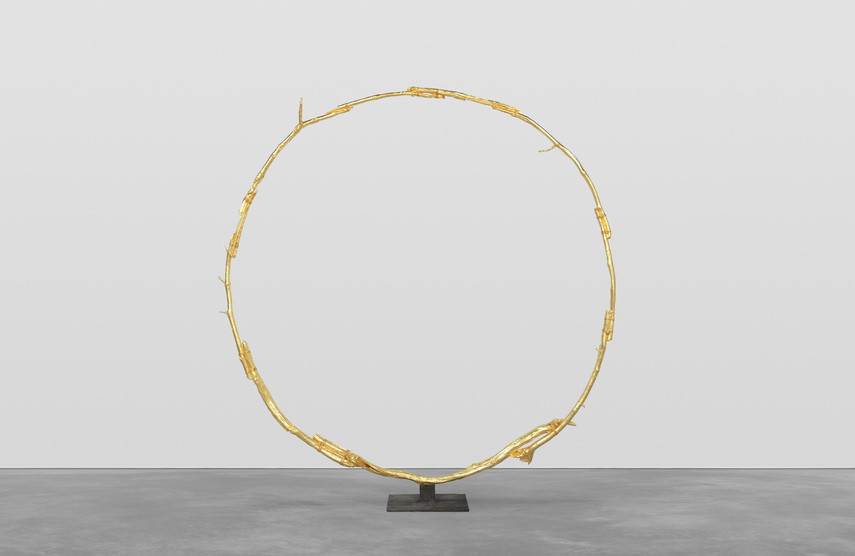 The Sun Works
On display is never before exhibited series of eight sun paintings which refer to universal symbolism and the radiance of the sun. This imagery is present in Rondinone's work from 1991 to 2010; the canvas feature spray-painted concentric yellow rings resembling the sun and are aimed to underline the impossibility of seeing its form with the naked eye.
On the other hand, large sun sculptures or circular rings made of vine branches coated with bronze and gilded symbolize the life cycle and the renewal and are reminiscent of the solar cycle.
These works are followed by a collaboration with children from the local community, a method performed by Rondinone in his previous projects around the globe. Namely, the children were invited to produce together with the artist a gallery of sun drawings.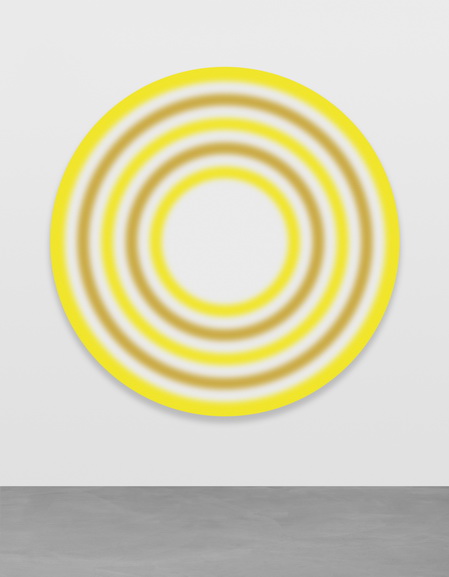 Ugo Rondinone at Guild Hall
The current exhibition shows how the artist perceives his art practice as an open platform for the exchange of experiences with various participants. Such a participative agenda enriches his practice and makes it even more relevant in a broader context of contemporary art.
A brochure with an essay by a critic and curator Bob Nickas accompanies the installment and serves as a valuable interpretational tool.
The exhibition ugo rondinone: sunny days will be on display at the Guild Hall in New York until October 14th, 2019.
Featured images: Ugo Rondinone: Sunny Days - opening reception. Photo: Heather King. All images courtesy of the Guild Hall. Courtesy of studio rondinone.