In the latest UK and EU newspapers, but also in those from all around the world, the spotlight was taken by the Brexit debate – the discussion on whether UK should leave the EU, or stick to it 'till death do them part'. Some proclaimers of the Brexit believe that there will only be short-term costs for the UK, but in the long run, it would surely benefit them to leave the EU family. But is it really so? According to the latest 200 pages' analysis, conducted by Her Majesty's Treasury and published on April 18, 2016, it seems that UK will suffer from long-term costs as well. The Treasury report states that GDP may actually be lower than expected for 6.2% by 2030, meaning that, annually, each household will be affected by the loss of approximately GBP 4,300 (or USD 6,000).
Now, an art enthusiast will maybe think, what does such information has to do with the art market? Well, let me tell you – everything. Creative Industries Federation report from 2015 underlines that UK, with its investment at 0.3% of its total GDP on arts and culture, is falling behind EU37 (0.5% aggregate equivalent) and its European competitors, such as Germany (0.4%) and France (0.8%). Moreover, the Arts Council of England found in 2013 that the art and culture sector contributed with seven British pounds to GDP for every single British pound of subsidy redistributed to it (The Telegraph, May 2013). Creative Industries Federation report (2015) highlights that, because of its uncommon combination of public and private investment, UK seems to be the global leader in the creative industries. They also stress the opinion that this model should be used in the future, with a special accent on effective, strategic and sustained public investment in the arts. Looking at the above noted projections, if UK and EU separate, the art sector will certainly experience changes.
UK and EU Brexit Debate - Creative Industries Federation Report in 2015
The Sluggishness of the Bureaucratic System
Funding would not be the only obstacle, as there are also issues such as VAT import tax, export licenses, anti-money laundering regulation and the Artist's Resale Right (ARR), which are creating information overload in one's mind only by being mentioned.
VAT – Government's Best Friend
Taxes could not be bypassed in any bureaucratic system. What affects the art market is the VAT on artwork imported from outside the EU to UK, which was introduced in the mid-1990s. Keeping in mind the fact that UK has the lowest VAT import rate inside the EU, plus the existence of the possibility to waive VAT if an artwork is being re-exported within two years, UK art market has some advantages over other EU members. Critics of the import VAT underline that this is only complicating the art business, and in case of flattening the VAT import rate inside the EU, UK will lose its comparative advantage in this field. British dealers are also in a bad position because they cannot claim back the VAT after selling it inside the EU. The thing is that, even if UK and EU break up, UK would still have to abide to EU rules if it wishes to have lower trade tariffs while doing business with EU members (which is the case of Switzerland and Norway; Lexology, April 2016).
Licensing – an Instrument of a Control Freak
EU Regulation also requires a license each time a cultural good exceeds the applicable EU 'threshold value' and is exported outside the EU. Those who support licensing (and there are many) believe that, it gives UK and EU a possibility to gain control over national treasures movement, but still respect owners' rights and sustain credibility as an international art market. This way, important artworks, which are part of the cultural heritage, are being kept in national museums or galleries. But, as critics underline, international sale of artworks is coping with administrative burden, which is reducing their comparative advantage over competitor art markets (Lexology, April 2016).
No Laundering but Prewash is Fine
And the last but not the least burden, is the EU's anti-money laundering regulation, which refers to auction house's duty to verify the identity of bidders/collectors and origin of their funds used before an auction takes place. Whether UK decides to leave or stay in the EU, it is believed that it will still have its own version of the anti-money laundry regulation in order to preserve UK's art market reputation, credibility and global standard (Lexology, April 2016).
Artists Have to Live from Something Too
The ARR is actually a royalty, which is being paid to the artists each time its artworks have been resold through a gallery, dealer or auction house for more than EUR 1,000. The amount of the royalty depends on the value of the artwork. The ARR was presented to the UK back in 2006, with some changes in 2012 (now covering sales of artworks by deceased artists 70 years after death). Leaving the EU, Britain's artists will suffer a great loss, but critics underline that the abolition of this right will increase the comparative advantage over art markets such as New York or Hong Kong, where the ARR does not exist. Lexology (April, 2016) states that the UK's global share of sales of the living artists' works fell after introducing the ARR, but that wasn't the only factor; it also had to do with the buying power of US citizens in comparison to Europeans.
Money, Money, Money
After bringing attention to the significance of public investment, we should not forget the importance of EU funding. Lexology (April, 2016) emphasizes that, millions of British pounds are in the game when it comes to the EU funding of UK's cultural sector, and it could not be replaced by the state funds alone. 'Brexiteers' believe that this gap could be mended with cost savings generated from leaving the EU, but such claims cannot be guaranteed bearing in mind current cuts in UK's cultural funding (Lexology, April 2016).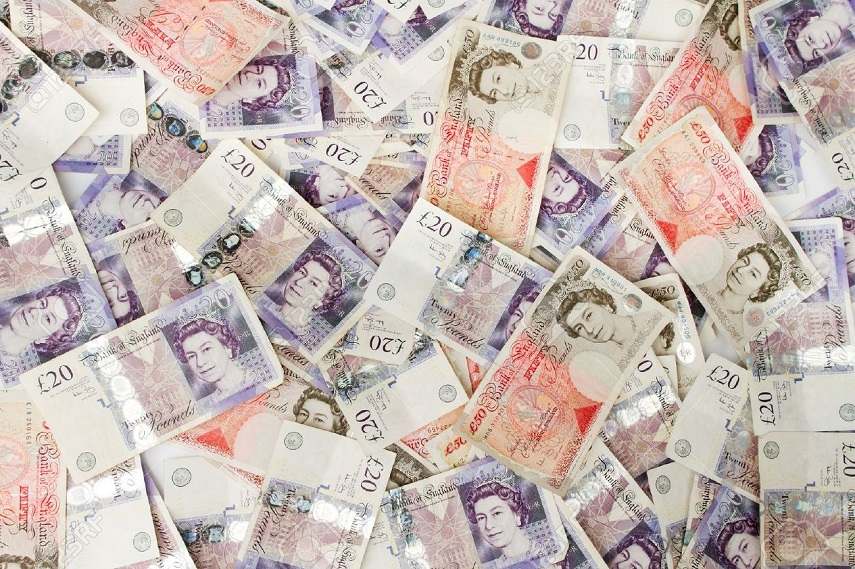 And After Regulations There Are Some More Regulations
The Treasury (The Economist, April 2016) definitely believes that EU membership comes with more benefits than costs. UK already has less regulations than other EU members, so the benefit of lightening the regulations is not significant, as the Treasury stated. It also firmly states that, although Brexiteers believe that Britain should insist on better international relations deals, none of the EU members – such as France and Germany – will be willing to give Britain better deals than their own. Another Brexiteers' argument for UK and EU not to be in a long-lasting relationship, is the belief that Britain suffers a great trade deficit with EU. But according to the Treasury, it is the British GDP (12.6% of it) that depends on trade with EU and not the other way around (whereas 3.1% of EU GDP depends on trade with Britain). Whether UK chooses membership in the European Economic Area (EEA), negotiation for bilateral free-trade deal or the World Trade Organization (WTO) membership, the outcome would still be negative, according to the Treasury (April, 2016).
We should be aware that the above stated refers mainly to doing business and regulations, which definitely affects costs of artworks trading (transport, insurance, customs, etc.). And what about tourism and obtaining visas for entering UK? Although, Britain will regain control over the entrance on their island, art dealers, art collectors, artists, art enthusiast and all the others will definitely have increased traveling costs. Obstacle to convenience could affect the number of visitors to even UK art fairs, which may have a great impact on the UK art market in total.
UK and EU Brexit Debate - Her Majesty's Treasury Analysis in 2016
UK and EU Should Have Signed a Pre-nup
All summed up, how will the outcome of the referendum affect an art collector? There are a few things: uncertainty regarding the regulations, with no clear path that UK will take afterwards; possible higher traveling costs; but also possible decrease of demand for art auctions in the UK compared to the rest of the EU, which means that prices of artworks could drop. But speculations are still just that – speculations. It is to be seen what will happen to the loving relationship between UK and EU. UK already has a specific position inside the EU and globally. We should not forget that Charles de Gaulle, former French military general and statesman, was against UK's membership in the EU because of their close relationship with the USA. So maybe we should not be surprised nor afraid of the outcomes if Brexit really happens. UK always had a lot of love affairs.
Editors' Tip: Brexit: How Britain Will Leave Europe
If you would like to know more about the Brexit debate, you should take a look at Brexit: How Britain Will Leave Europe by Denis McShane.
Are you asking yourself whether Britain will actually leave the EU? There is an ongoing public debate about the possibility of 'Brexit', and we have highlighted the latest. However, former Britain's Minister for Europe, Denis MacShane, is presenting the history of UK's relationship with the EU in this book, and demonstrating an increased possibility of UK and EU separation. It's up to you to choose a side.
Featured image: Brexit - Image via Interel Insight
Images via: Interel Insight, 123rf, The Telegraph and The Guardian.