Anyone familiar with Performance and Body Art has heard of ULAY, an artist famous for his collaboration with Marina Abramović. ULAY and Marina Abramović are considered to be pioneers of Performance Art and their work was centered around the subjects of traditional gender roles. They challenged the traditional conventions of art forms using their bodies as a medium. In Musee D'Art et D'Histoire, back in 1977, they did a performance act as a part of supporting the creation of Modern Art Museum. The artist now returns to offer a new Performance as a part of the Museum's 20th Anniversary.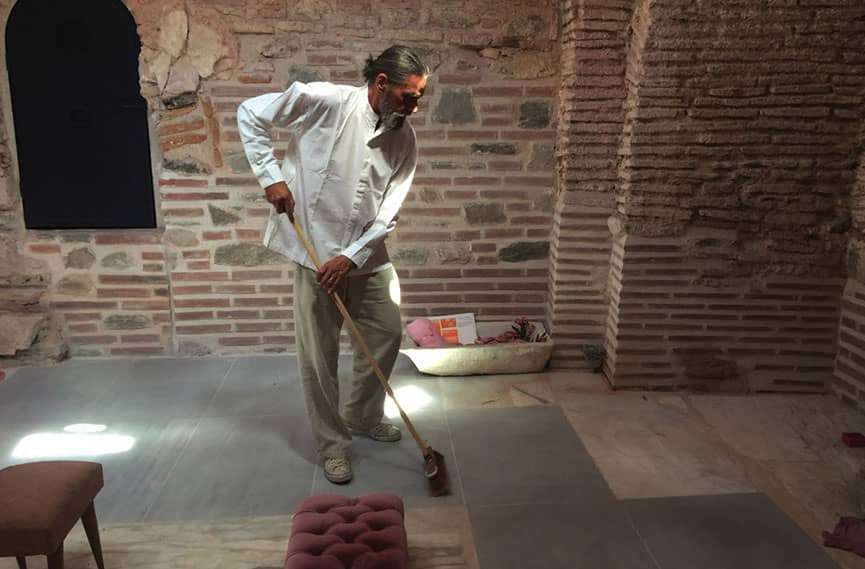 ULAY Artist - Performing Life
In modern art history ULAY is known for his contribution in Body and Performance Art. He was born in 1943 in Solingen, Germany as Uwe Frank Laysiepen. After a long period of living and working in Amsterdam, ULAY is currently living in Ljubljana, Slovenia. His numerable work can be divided into several periods. In his formative period he submitted himself to a search of finding the notions of identity through series of Polaroid photographs and intimate performances. From 1976-1988 he became famous for working with Marina Abramović, his fellow companion both in personal and private life. Born on the same date, with the same interests, their work focused on questioning traditional gender roles and pushing the physical limits of the body. In later years, ULAY worked mostly with photography. The main subject of his work is the position of marginalised individual in modern society. His work is featured in many collections worldwide such as: Stedelijk Museum, Amsterdam; the Van Abbemuseum, Eindhoven; the Centre Pompidou, Paris; the Louisiana Museum, Copenhagen; the Moderna Museet Stockholm; the Kunstmuseum, Bern, and the Museum of Modern Art, New York.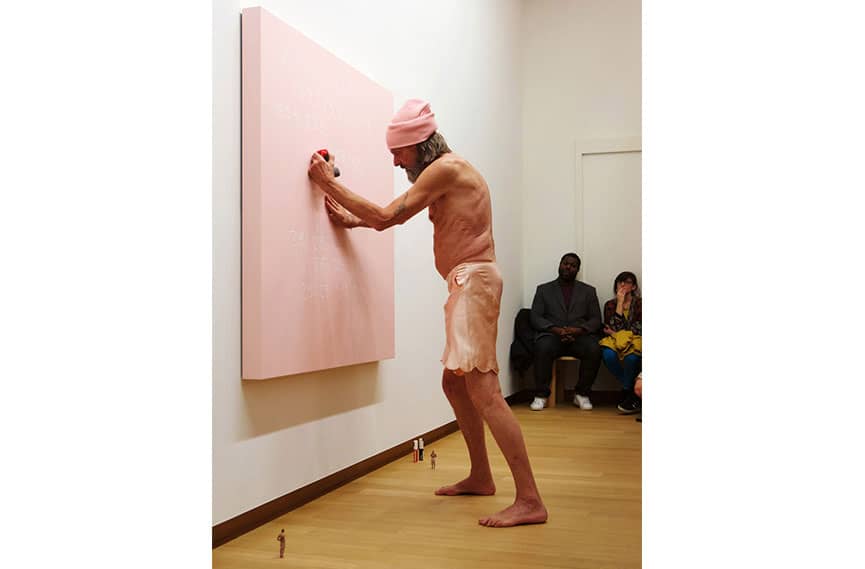 Concepts of Body and Performance Art
Performance is an Avant-garde genre in which art is presented live. This genre played an important part in movements such as Futurism and Dada. Soirées of Futurism are considered forerunners of Performance Art. Not until post-war period Performance art really flourished and found its audience. In this period, Performance Art was mostly focused on the body - and is often called Body Art. Dematerialization of the art object, and using the body as a medium in questioning the limits of space and art. Key ideas for performance were always challenging the conventions of traditional art forms such as painting and sculpture. In the post-war period, some critics claim that performance art was an aftermath of crisis in conventional media. Losing faith in painting, sculpture and traditional art forms, artists turned to themselves and their bodies as a part of extending materials. Performance Art can be seen as a result of Minimalism and Post-Minimalism period.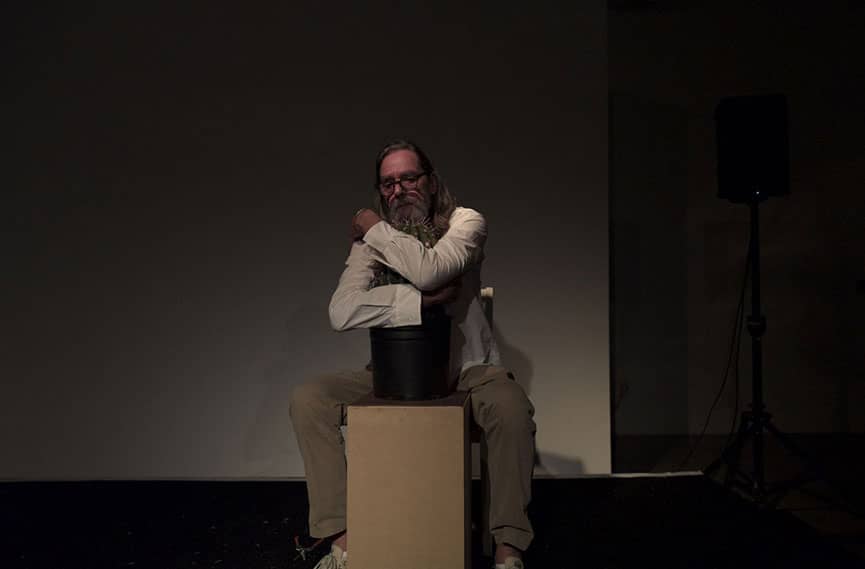 New Performance in Musee D'Art et Histoire in Geneva
ULAY is presenting a new performance act Invisible Opponent in the same space where 39 years ago he presented a collaborative performance with Marina Abramović. As an addition to this performance, ULAY is presenting his documentary film Performing Life. It is a documentary film of ULAY's battle with cancer, and an autobiographical legacy. It contains fragments of past performances, conversations about art and his personal memories. The documentary film will be presented on 4th April, followed by the Invisible Opponent the next day in Musee D'Art et Histoire in Geneva.
Editors' Tip: Whispers: Ulay on Ulay
Whispers: Ulay on Ulay is a book published and compiled by Maria Rus Bojan and presents a collection of Ulay's works that are not well known outside of Europe. This volume provides new insight into the formative period and current artist's attitudes towards Art. Ulay, (born in 1943 in Germany as Uwe Frank Laysiepen) has been a pioneer of Polaroid photography and one of the central figures of European performance art since the 1970s. Alongside with Marina Abramovic he received critical acclaim all over the world. This book is concentrating on Ulay's long artistic career, with the the exception of his 12-year collaboration with Abramovic, which is well known to audience. In a long, thematic interview with Alessandro Cassin, Ulay speaks openly about his life and career.
Featured images: Portrait of Ulay - Lena Pislak, 2015, Ulay - The Invisible Opponent, 2016; Courtesy of Musee D'Art et Histoire, Geneva