The 1970s were marked by the dominance of conceptual art which nurtured a number of extraordinary artistic practices based on entirely new approaches and media. Although performance art as a specific form of expression practically appeared during the first two decades of the 20th century among the avant-garde circles, it became an entirely autonomous genre during late 1960 and early 1970s.
One of the best-known performers on the global scale is Marina Abramović; her domains are widely celebrated, analyzed and it even became an important part of popular culture. Nevertheless, her practice was in great part formed during her collaboration with German artist Ulay, who has been creating an astonishing and successful solo performance career, yet was overshadowed by the fame of his former collaborator and lover.
In order to reexamine the domains of his highly performative photographs, Richard Saltoun Gallery will mount an exhibition of early works in Polaroid as well as Uyal's recent photographic works.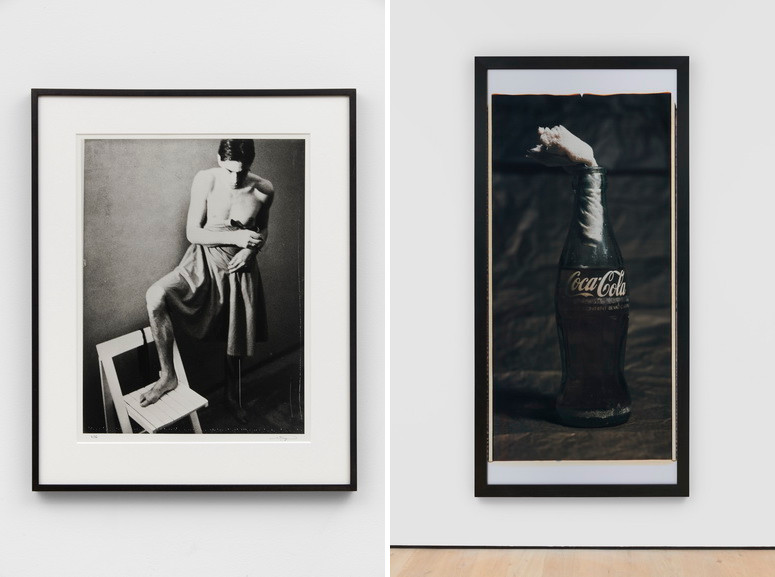 Ulay The Shapeshifter
The curator of this exhibition Birte Kleemann, an avid researcher on performance art, was eager to show how Ulay (aka Frank Uwe Laysiepen) redefined the strategies of identity-based representation by introducing conceptually-oriented approaches of Performance and Body art. Namely, the artist was indeed trained as a photographer, so he worked for the Polaroid company and decided to experiment with easy to handle analog camera and the instant photography it provided.
Ulay took a series of self-portraits, meaning that the camera became a tool for the deconstruction of the self; as a matter of fact, by representing himself in a form of both male and female principle, Ulay explored the notion of identity, a category predominantly imposed by the society.
Here it is important to bare in mind a general socio-political context of the 1970s which was colored with conservatism and fully embedded in patriarchy. Before, there weren't that many artists experimenting with these topics, so Ulay's work has to be perceived as a part of a new zeitgeist of post-1968 students protest fervor.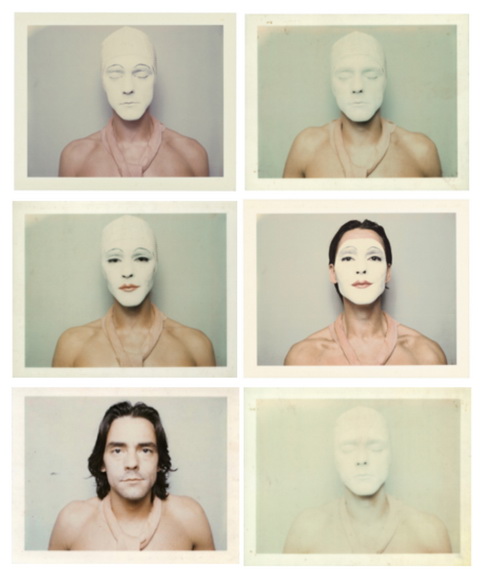 The Works
The installment at Richard Saltoun Gallery will feature many Ulay's works, but perhaps one of the best photographs which embodies Ulay's radical approach is the one tilted S'he, which belongs to the series Renais sense from 1973–74. It features a gendered mutant – half man, half woman. Here, Ulay did not question his own sexual identity; rather, he proposed sexual fluidity.
Along with this outstanding work, on display will be the photos of Ulay trying to identify as others - e.g. people on the social margin. Such is a performance Irritation – There is a Criminal Touch to Art the artist released in 1976, where he acted as a social provocateur; for that action, he stole the 19th-century painting The Poor Poet by Carl Spitzweg (one of Hitler's favorite painters), from the Neue Nationalgalerie in Berlin. The artist escaped without any problem, drove to Kreuzberg, and installed the painting in the home of a Turkish immigrant family. By doing so, Ulay commented on what was a great topic back then and that was certainly dealing with the past in regards to the present (the plight of the Turkish community), as well as the institutionalization of art. The photographs of the action, as well as a film describing the event, will be shown.
Interestingly so, a relatively unknown film made in 1977 titled Relation in Movement showing Marina and Ulay driving their van around the square between the Palais de Tokyo and Musée d'Art Moderne in Paris will be on display as well.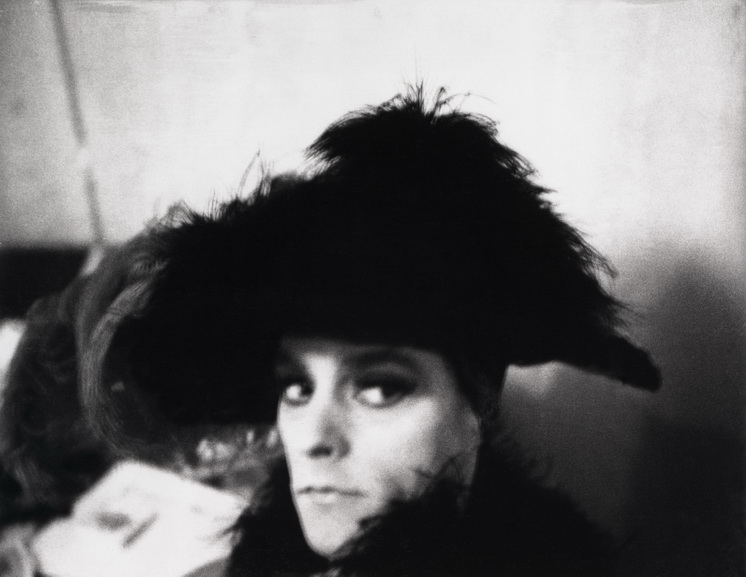 Ulay at Richard Saltoun Gallery
This particular exhibition will definitely shed new light on Ulay's long-standing devotion to exploring and expanding photography, as well on his outstanding contribution to performance art.
Ulay will be on display at Richard Saltoun Gallery in London from 11 January until 23 February 2019.
Editors' Tip: Ulay: Life-Sized
He describes himself self-deprecatingly as the "most famous unknown artist": Frank Uwe Laysiepen aka Ulay. With his concept of transformation, he constantly creates new identities. His preferred medium is photography ― initially, in the form of the Polaroid, photography became an integral part of his earliest artistic practice. For Ulay the instant picture, which has now been replaced by the digital image, is the material in his decade-long search for a way to represent life. To this day, his body serves as the object of his research, on which various influences leave traces and can be read, just like on a canvas.
Featured image: Ulay - White bride, 1973/2017. Polaroid enlargement, 57 x 43 cm. Copyright Ulay 2018 / DACS, London. Courtesy Richard Saltoun Gallery, London.