Every culture is unique with its deep-rooted beliefs and distinct traditions ingrained in its people. Art is often the expression of this uniqueness, at once celebrating the past and continuing to inform the present.
Starting off the new year, MayinArt is hosting its first physical exhibition in Singapore at The American Club. Titled Discover the Undiscovered, the exhibition brings together Indian and Indonesian contemporary art that takes a distinctive shift from the traditional.
Bringing together 26 artists, the show is a truly unique opportunity to discover the fresh, energetic, lively, warm, sensitive, clever and pertinent elements of Indonesian and Indian contemporary art.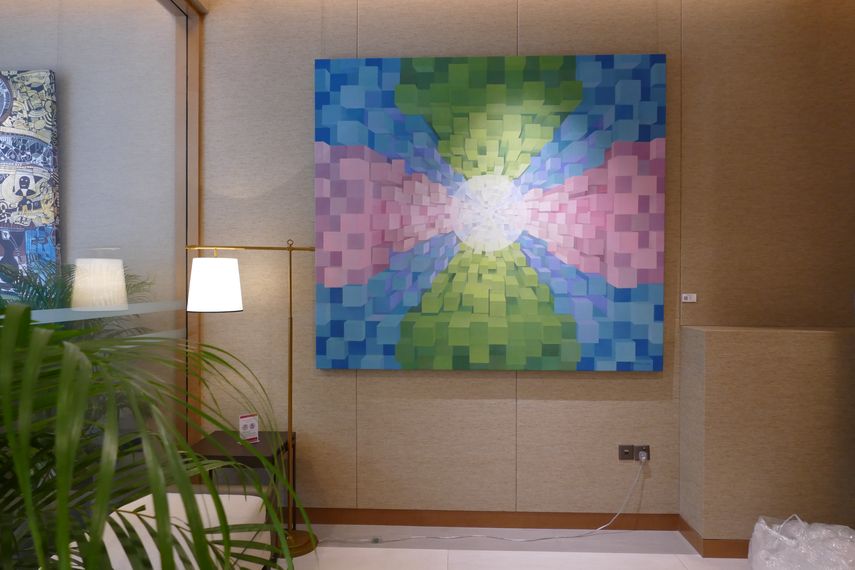 Indian Artists on View
The exhibition brings together a diverse group of Indian artists representing new currents in Indian contemporary art.
Coming from Kolkata, Abhijit Paul draws inspiration from the diverse and changing landscape of his native city, its culture and people, serving as a voice of these bewildering realities. Humera Ali is known for bold colorful works that voice her demur against the destruction of nature. While Shan Re creates works in a magical color palette that are all about undying positive energy and intense harmony, Subir Dey makes art as an extension of himself and represents the various stages he has gone through in his life.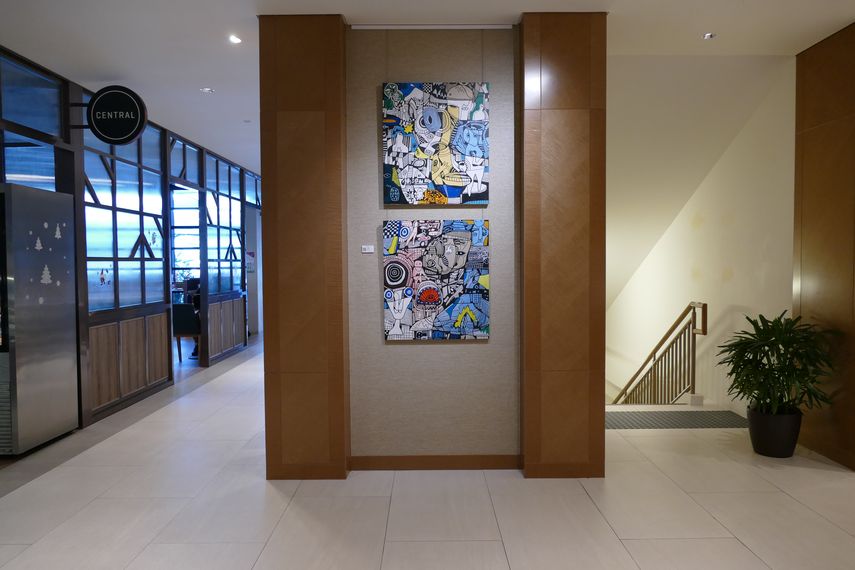 Indonesian Artists on View
The selection of Indonesian artists perfectly represents the diversity of the country's art scene. While Adha Widhayansah's works come in the impressionist style, mostly drawn from his personal experiences, AT. Sitompul makes optical illusion works by combining language elements like cuneiform and braille, stark parallel lines, repetitive geometric patterns and open color fields. Using newspapers as his medium, Budi Ubrux addresses his personal concerns about media and propaganda that is wrapped in nice images and speeches.
On the other hand, Elka Alva Chandra creates expressionist works inspired by his daily life experiences and the mundane that surrounds him. Taking nature as the main source of inspiration, Sri Pramono deals with environmental, political, cultural and humanitarian issues. The recurring subject in his work is the damages to nature caused by human activity and over-exploitation.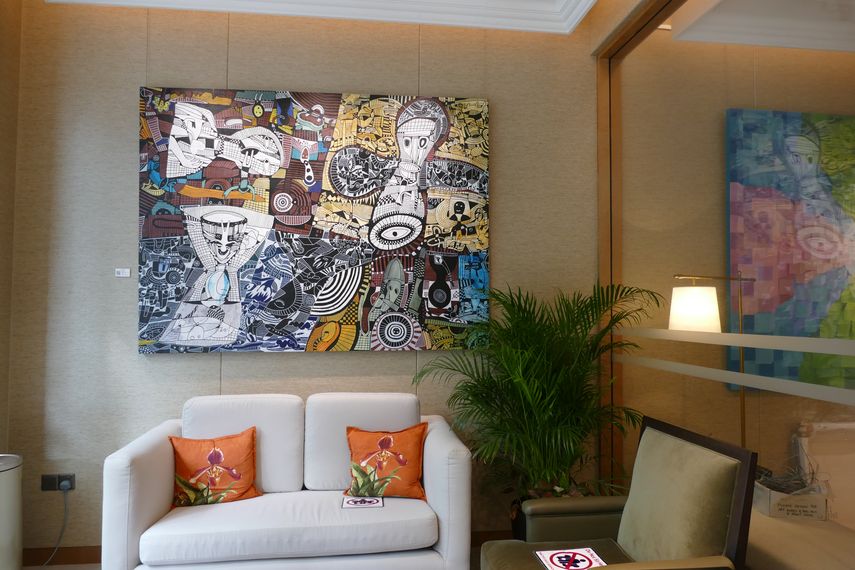 Indian and Indonesian Artists at the American Club
The participating artists are Abhijit Paul, Adha Widhayansah, AT. Sitompul, Billy Mork, Budi Eka Putra, Budi Ubrux, Dedy Suherdi, Elka Alva Chandra, Fatoni Makturodi, Fery Eka Chandra,Francis Tan, Godek Mintorogo, Humera Ali, Irwanto Lentho, Januri, Meuz Prast, M Ihsan, Mulyo Gunarso, Nugroho Heri Cahyono, Riri Suheri, Romicon Revola, Shan Re, Soumya Kishor Chakraborty, Sri Pramono,Subir Dey, Suryadi Suyamtina.
Hosted by MayinArt, the exhibition Discover the Undiscovered will be on view at the American Club in Singapore until March 3rd, 2021.
Featured image: The exhibition view of Discover the Undiscovered. All images courtesy of MayinArt.