Founded in 1971, the United Arab Emirates is home to some 200 nationalities today. Its contemporary art scene has come a long way in the last 40 years. The UAE is now an international center for the visual arts, and a hub for the art market of the Middle East. The latest exhibition at me Collectors Room Berlin will offer a glimpse into the creative practices of 50 contemporary artists from the UAE. Titled Portrait of a Nation, the exhibition will explore the country's cultural heritage through individual perspectives of the participating artists who call it home. Tracing the nation's shifting identity, the exposition will offer a rare insight into the country's little-known history and diversity.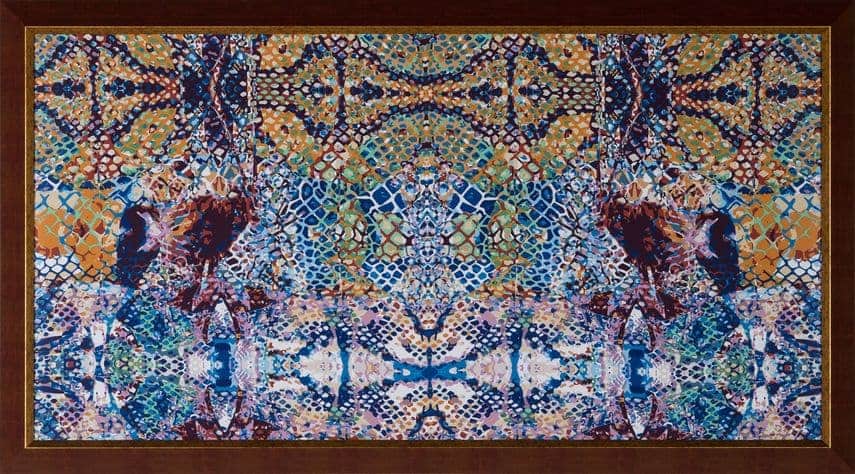 Tracing the Nation's Identity
Providing a valuable insight into the practice of Emirati contemporary artists, the exhibition Portrait of a Nation will consider significant contemporary questions of heritage and identity. Exploring complex ideas of modern nationhood, visiting urban and rural landscapes and examining major issues of unity, spirituality, and language, the exhibition will be divided into seven themed rooms: Nation & Unity, Geography & Nature, Architecture & Urbanism, Portraiture & Identity, Religion & Spirituality, Language & Calligraphy, and Tradition & Heritage. Highlighting the diversity of art practice in UAE, the exhibition will feature a variety of mediums, including sculpture, photography, land art, painting, textiles, video, scenography, and new takes on traditional crafts. Featuring three generations of renowned Emirati artists, the exposition will present seminal pieces alongside new contemporary reflections. Additionally, it will include 20 specially commissioned works by emerging and established artists.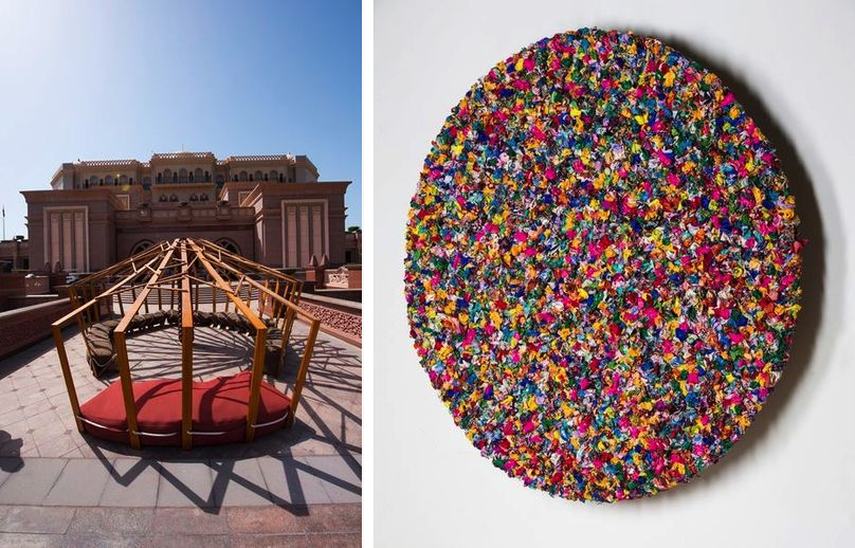 The ADMAF Art Collection
Organized in collaboration with Abu Dhabi Music & Arts Foundation (ADMAF), the exhibition will feature works from the organization's rich art collection. One of the 0ldest, non-profit cultural organizations in the Arabian Gulf and organizer of the Abu Dhabi Festival, ADMAF has pioneered new artistic practices over the last 20 years, seeking to deepen global cross-cultural dialogue and inspire a renewed interest in the creativity of the UAE and the wider Arab region. Consisting of acquisitions, commissions and donations, the ADMAF Art Collection focuses on Emirati practice and seeks to highlight artistic expression from the Arab world and Middle East. The collection features more than 80 pieces which present the creativity of the UAE and the wider Arab world.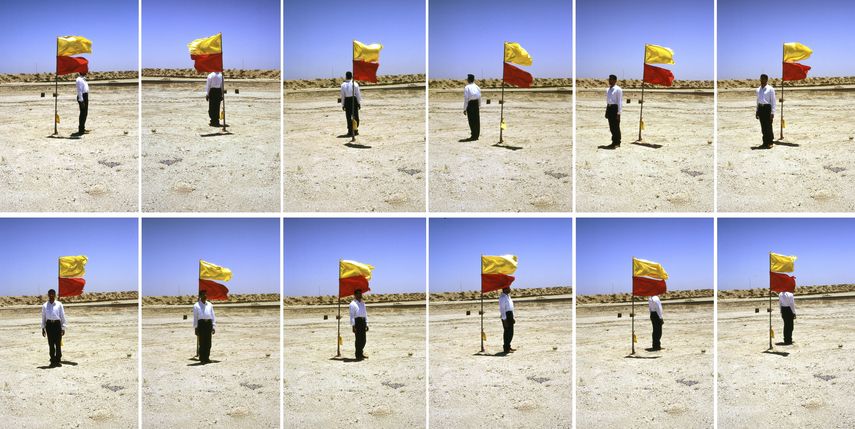 Exploring UAE at me Collectors Room Berlin
One of the largest exhibitions of Emirati art, Portrait of a Nation opened in Abu Dhabi in 2016. Now staged abroad for the first time, it prompts urgent and globally relevant questions on identity and exchange in the 21st century. The exhibition will be on view at me Collectors Room Berlin from September 13th until October 29th, 2017. It will be accompanied by a series of talks and discussions such as the talk with 25 featured artists, a talk with Huda Alkhamis-Kanoo, Founder of ADMAF, panel discussions on Emirati identity and creativity, but also a film program dedicated to the Emirati cinema.
Participating artists: Ebtisam Abdul Aziz, Ali Al Abdan, Zayed Al Absi, Sarah Al Agroobi, Sarah Al Ahbabi, Ahmed Saeed Al Areef Al Dhaheri, Mohammed Al Astad, Ammar Al Attar, Jassim Al Awadi, Khalid Al Banna, Amna Al Dabbagh, Shamsa Al Dhaheri, Abdul Aziz Al Fadli, Ahmed Al Faresi, Reem Al Ghaith, Yousif Al Harmoudi, Eman Al Hashemi, Zeinab Al Hashemi, Khuloud Al Jabri, Saeed Al Madani, Fatema Al Mazrouie, Mohammed Al Mazrouie, Sheikha Alyazia Bint Nahyan Al Nahyan, Omran Al Owais, Mohammed Al Qassab, Azza Al Qubaisi, Abdul Qader Al Rais, Sumaya Al Rais, Hamdan Buti Al Shamsi, Karima Al Shomely, Architecture + Other Things, Hind Bin Demaithan, Maitha Demithan, Afra Bin Dhaher, Lamya Gargash, Mohammed Ahmed Ibrahim, Aisha Juma, Layla Juma, Mohammed Kazem, Fatma Lootah, Najat Makki, Lateefa Bint Maktoum, Mohammed Mandi, Khalid Mezaina, Salama Nasib, Abdul Rahim Salem, Khalid Shafar, Hassan Sharif, Hussein Sharif, Obaid Suroor, and Khalil Abdul Wahid.
Featured images: Zeinab Al Hashemi - Coast Collision, 2016, from the 'Urban Phantasmagoria' series. Digital scanography; satellite shot and digital editing, 160 x 240 An Abu Dhabi Festival 2016 commission. Courtesy of the artist. Part of the ADMAF Art Collection. © ADMAF; Sarah Al Agroobi - The Desert Rose, 2016, Resin with sand from the seven Emirates, 45 x 60 x 45 cm. An Abu Dhabi Festival 2016 Commission. Courtesy of the artist. Part of the ADMAF Art Collection. © ADMAF; Obaid Suroor - Al Fujairah Castle, 2007, oil on canvas, 65 x 79 cm. Courtesy of the artist. Part of the ADMAF Art Collection. © ADMAF; Lamya Gargash - Diana, 2012, from the series 'Through the Looking Glass', Diptych C-Type Print, each 114 x 76 cm. Courtesy of the artist and The Third Line; Khalid Mezaina - Cafeterias of the UAE, Pencil and drawing pen on cartridge paper, digitally colored, 6 illustrations; each 50 x 50 cm. An Abu Dhabi Festival 2016 Commission. Courtesy of the artist. Part of the ADMAF Art Collection. © ADMAF. All images courtesy of me Collectors Room Berlin.