A fair dedicated to contemporary photography, Unseen Amsterdam provides a channel for up-and-coming talent to showcase their work, as well as presenting the latest work of established artists. It always seeks new and adventurous ways of supporting artists, while establishing new ways for audiences to understand art, and for the art world to understand its audiences.
Returning to Amsterdam's Westergas for its eight edition this September, Unseen Amsterdam 2019 will spotlight the latest developments at the forefront of contemporary photography under the wing of a new Artistic Director, Marina Paulenka, Co-Founder and Artistic Director of the Organ Vida International Photography Festival (Zagreb, Croatia). Paulenka will oversee all artistic activities around: Unseen Amsterdam, Unseen Platform, Unseen Foundation, Unseen's not-for-profit organization, and the newly bi-annual Unseen Magazine.
Seeking to provide novel and diverse approaches to engage with the medium, Unseen will combine various program elements such as the Fair, On-site Projects & Exhibitions, the Living Room, the Book Market, and the City Programme. The Fair itself will welcome 19 international galleries and enable 300 up-and-coming and established artists to present boundary-pushing and noteworthy work.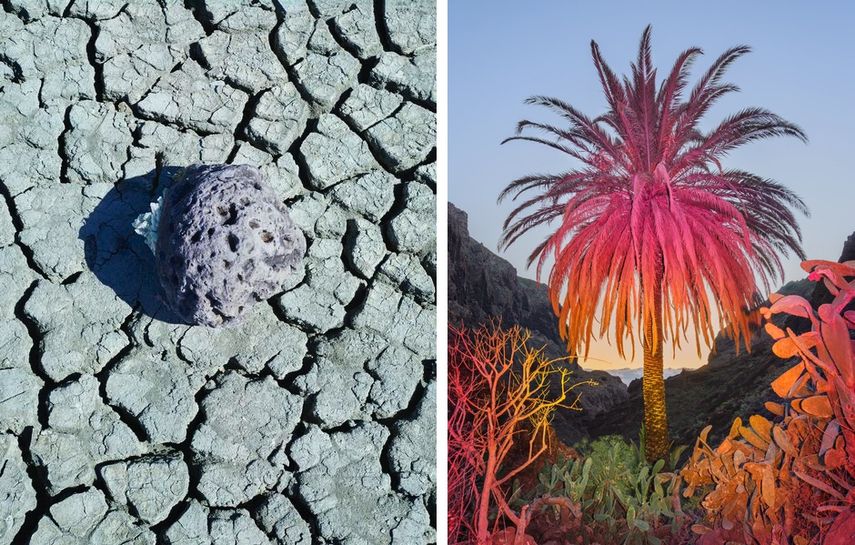 Participating Galleries at Unseen Amsterdam 2019
The eighth edition of the fair will welcome 19 galleries coming from all over the world, including countries such as Iran, India, Argentina, Ghana, Japan, and The United States.
The fair will welcome many returning galleries, including Ag Galerie from Iran will be showing work by three female artists Matin Abedi, Parisa Aminollahi and Ghazaleh Rezaei; GRIMM from The Netherlands & The United States will be premiering works by Dana Lixenberg and Saskia Noor van Imhoff; METRONOM from Italy will present work by Christto & Andrew and Elena Aya Bundarakis; Flowers Gallery from UK & USA will show Scarlett Hooftgraafland; and Robert Morat Galerie from Germany will be showing Peter Puklus, Lia Darjes and premiering work by Andrea Grützner; among others
There will also be a great number of newcomer galleries, such as Nature Morte from India, who will present a solo booth with premiering work by Bharat Sikka; DECK Gallery from Singapore, whose booth will be focused on nature and climate change with participating artists Ang Song Nian, Woong Soak Tang and Robert Zhao Renhui; Gallery 1957 from Ghana, who will be showing a solo booth with Ivorian artist Joana Choumali; and Rolf Art from Argentina, showcasing politically engaged work by artist and activist, Marcelo Brodsky and emerging talent Celeste Rojas Mugica; among others.
The List of Galleries
The Programme
As each year, the visitors will have an opportunity to engage with a variety of photographers and their unique methods. As part of this year's On-Site Projects, the fair will host a visual presentation of talented Dutch students from Dutch Academies KABK, HKU and Rietveld, screen the new work from the collective Charles Goes Arles, as well as work from the photography platform Docking Station.
The Living Room, the fair's three-day speakers program, will bring together creatives and influencers from across the globe, who will take part in lectures, interviews, and panel discussions about the state of photography today. Created in collaboration with The Victoria and Albert Museum and LagosPhoto, one of Africa's first international photography festivals, the program will address various topics, from the power of images to change social behavior and how to set up new terms in curating photography to the influence of modern technology on the way images are made, shared, and experienced.
This year's edition of Book Market will feature more than 70 participating independent international publishers and distributors. The event will include over 60 book launches and signings, special events and discussions with creative forces of the photobook publishing industry. Among highlights will be the Unseen Dummy Awards, giving exceptional photographers from around the world the opportunity to publish their photobook dummy.
The On-Site program will be enriched with a city-wide program presenting a diverse mix of more than 15 museums and project spaces throughout the city offering a range of exhibitions and viewings with additional discounts for festival visitors, including Foam, Stedelijk Museum, Huis Marseille, Melkweg, Iso and Cargo in Context.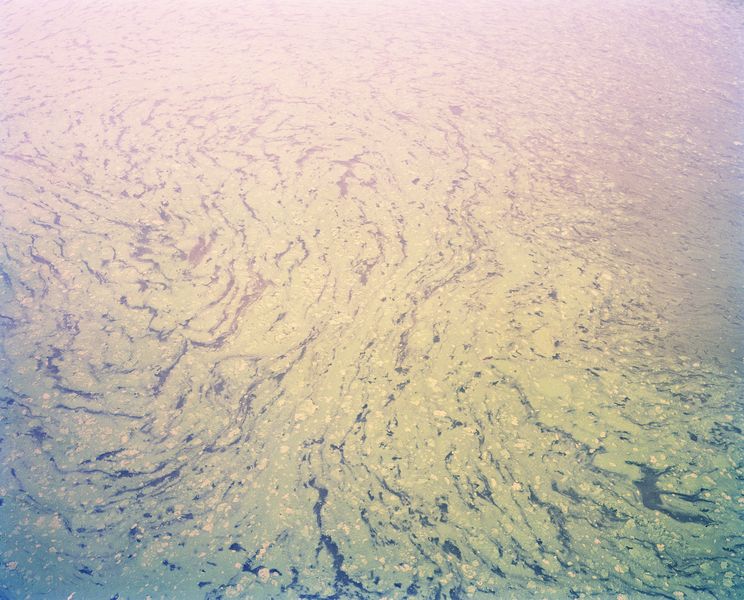 The Talent Development
In collaboration with institutions and organizations, Unseen has established several talent development programs such as ING Unseen Talent Award, The Meijburg Art Commission, and the Unseen Dummy Award.
The international jury of ING Unseen Talent Award has selected five finalists to explore the boundaries of contemporary photography and take the next step in their career. Elena Aya Bundurakis, Ulla Deventer, Irene Fenara, Kevin Osepa and Karolina Wojtas underwent intensive coaching over the course of three months to produce a new body of work within the theme Nature of Change under the direction of Adam Broomberg, who, together with Oliver Chanarin, form the internationally renowned artist duo Broomberg & Chanarin. These works will be on view at Unseen Amsterdam 2019.
Unseen Amsterdam 2019 Location
Practical Information
Unseen Amsterdam 2019 will take place at Westergas in Amsterdam from September 20th until September 22th, 2019.
The doors of the fair will be open from 11:30 until 21:00 p.m. on Friday, from 11:30 until 20:00 on Saturday, from 11:30 until 17:00 on Sunday.
The price of the daily ticket will be € 22.50 (≈$25), while the price for the passe-partout will be € 39.50 (≈$44).
For more information, visit the official website of the fair.
Featured image: Albarran Cabrera - #759, from the series The Mouth of Krishna, 2018 © Albarran Cabrera, Bidhalle; Marcelo Brodsky - Amsterdam 1967-1968, from the series The Fire of Ideas, 2016 © Marcelo Brodsky, Rolf Art; Charles Xelot - Gregory and the Factory, from the series There is Gas under the Toundra, 2018 © Charles Xelot, Galerie Sit Down. All images courtesy Unseen.