Coming back for its sixth edition, the Unseen Amsterdam is definitely an event to mark in your calendar. Taking place in the Westergasfabriek neighborhood in Amsterdam this September, it will bring the most ground-breaking and innovative emerging artists from across the globe to the city, making it a place to be for every photography lover. Focusing exclusively on what's new in the world of photography, Unseen gives up-and-coming talent a platform to show their work. Being a unique chance to get in touch with the latest trends in contemporary photography, the fair invites visitors to be challenged, inspired and excited by a cutting-edge program.
Welcoming over 50 galleries from all over the world, Unseen will connect and inspire artists, curators, collectors and photography enthusiasts on an international level. Having an interactive onsite and city programming, Unseen aspires to provide novel and diverse approaches for engaging with photography. Alongside the photo fair, their interactive onsite and city programming includes the Unseen Exhibition Photo Pleasure Palace by Erik Kessels and Thomas Mailaender, the Living Room speakers program co-curated by The Center for Creative Photography in Tuscon and the Barbican in London, the Unseen Book Market and the list of Premiere works from emerging and established artists. For this year's edition, the fair will also introduce CO-OP – a space solely dedicated to the work of cutting-edge, artist collectives from all over the world. Showcasing the best in new photography, Unseen will present a unique platform for the exchange of dialogue, artistic expressions and ideas.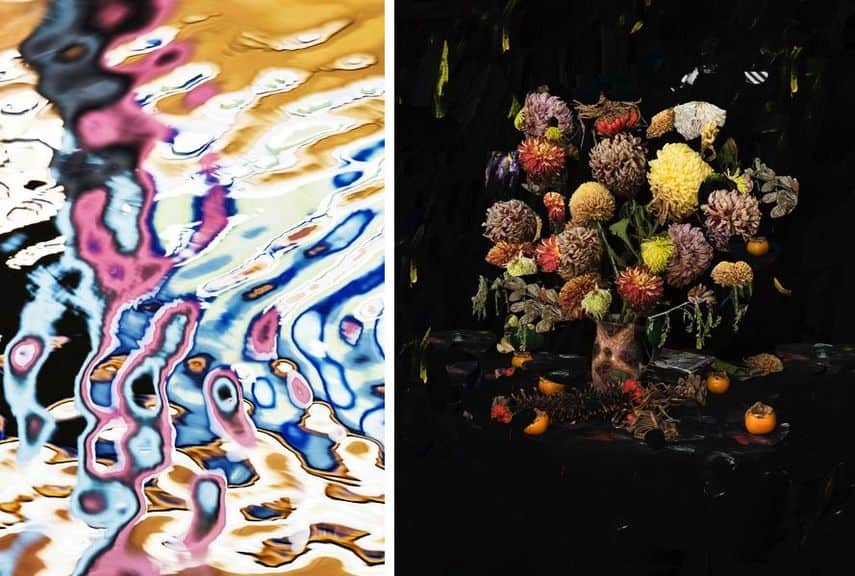 The Exhibitors at Unseen Amsterdam
Unseen Amsterdam 2017 will incorporate an increasingly global pool of new talent in the field of contemporary photography, while also ensuring the quality of the program continues to improve and flourish. This year, Unseen will bring together 53 galleries from across the world to present new work. For its sixth edition, the fair invites several new galleries, such as Purdy Hicks Gallery from the UK showing Susan Degres and Bettina von Zwehl amongst others, Gallery Naruyama from Japan showing Momo Okabe, Galerie Clémentine de la Féronnière from France showing Adrien Boyer, and Galerie Janine Rubeiz from Lebanon showing Lara Tabet. The list of returning galleries includes Danziger Gallery from the US showing Liz Nielsen, Galerie Ron Mandos from The Netherlands showing Hans op de Beeck amongst others, East Wing from Dubai showing PHENOMENA Collective, and Christophe Guye Galerie from Switzerland showing Rinok Kawauchi amongst others.
The Exhibitors
Special Programs
Presented at several locations in the Westergasfabriek, Unseen will feature several unique programs including CO-OP, a new interactive element dedicated to innovative artist collectives from all around the world. Curated by Lars Willumeit and taking place inside the Transformathorhius, CO-OP will present thirteen international collectives: Britto Arts Trust from Bangladesh, Colectivo +1 from Colombia, Dead Darlings from Netherlands, DER GREIF from Denmark, GUSH Collective from Belgium, Huber Huber from Switzerland, Klara Källström & Thobias Fäldt from Sweden, LIVE WILD Collective from France, RUANG MES 56 from Indonesia, POIUYT from Italy,  Radical Reversibility from Netherlands, Tendance Floue from France and Nepal Picture Library from Nepal.
As each year, Unseen Premieres will feature photographic works that have never been physically shown at any gallery, institute or fair. This year, the fair will present Premieres by 87 artists including Miles Aldrige from the United Kingdom, Nadav Kender from Israel, Douglas Mandry from Switzerland, Ruth van Beek from Netherlands, and Tom Callemin from Belgium amongst others.
Curated by Erik Kessels and Thomas Mailaender, this year's Unseen Exhibition Photo Pleasure Palace will be quirky and engaging as the practice of both of these artists. Taking place at the Zuiveringshal in the Westergasfabriek, the exhibition will have several attractions inviting visitors to engage with photography in playful ways: Photo Fortune Teller, Smash Gallery, Gian Peephole, Tiulet Obscura, and Jum Trump amongst others.
Connecting a variety of leading figures from the art world with young emerging talent from the field of photography, the Living Room will present an exciting and inspiring program of talks, in-depth lectures, panel discussions, artists' presentations and interviews. Co-curated by the Barbican in London and the Center for Creative Photography in Tucson, the program will host panel discussions with Richard Mosse, Edmund Clark, Anthony Downey, Bill Hunt, Susan Bright, Krzysztof Candrowicz, Nadav Kander, and Liz Nielsen, amongst others.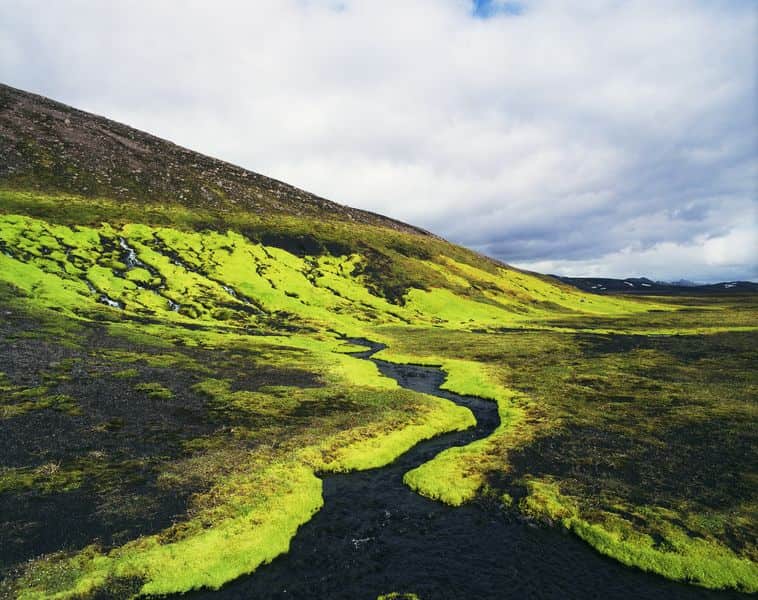 Talent Development
Always looking for new ways to support young and emerging talent, the fair has developed several talent development programs in collaboration with a variety of institutions and organizations.
Created by ING and Unseen, the ING Unseen Talent Award is focused on new photography talent. The final work created by the five finalists for the ING Collection will be exhibited at the Unseen Amsterdam 2017.
A collaboration between Unseen Lecturis and Wilco Art Book, the Unseen Dummy Award will present the work of exceptional artists and designers from around the world, giving them a chance to publish their photo dummy. The winning artist will be given entry into the photography industry.
Other programs include the Meijburg Art Commission, supporting emerging artists and offering them the opportunity to excel in their chosen discipline; the Outset Unseen Exhibition Fund, selecting one outstanding artist exhibiting at Unseen Amsterdam and giving him a solo exhibition at an international institution; and the Grolsch Unseen Residency, a two month-scholarship and residency in a European city given to one of the premiering artists at the Unseen.
The Location of Unseen Amsterdam 2017
Practical Information
The Unseen Amsterdam will take place from September 22nd until September 24th, 2017. This year's artistic director of the fair will be Emilia van Lynden, who has been a part of Unseen for the last 3 years as the Head of Artistic Affairs and Editor-in-Chief of Unseen Magazine. The doors of the fair will be open from 11 a.m. to 9 p.m. on Friday, from 11 a.m. to 10 p.m. on Saturday and from 11 a.m. to 5 p.m. on Sunday. The price of the DAYTICKET will be 19,50€, the price of the DAYTICKET + Magazine will be 27€, and the price of the PASSE-PARTOUT 3 DAY ACCESS will be 37,50€ (25€ for students). For more information, visit the official website of the fair.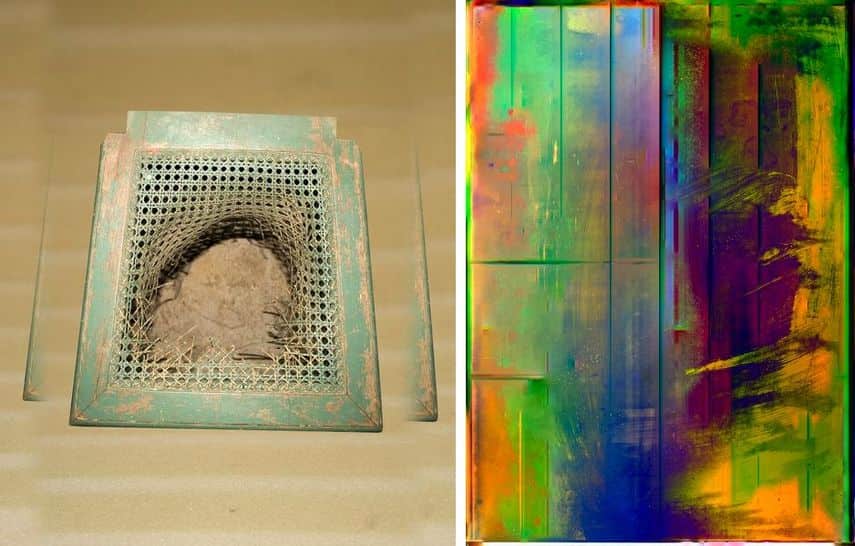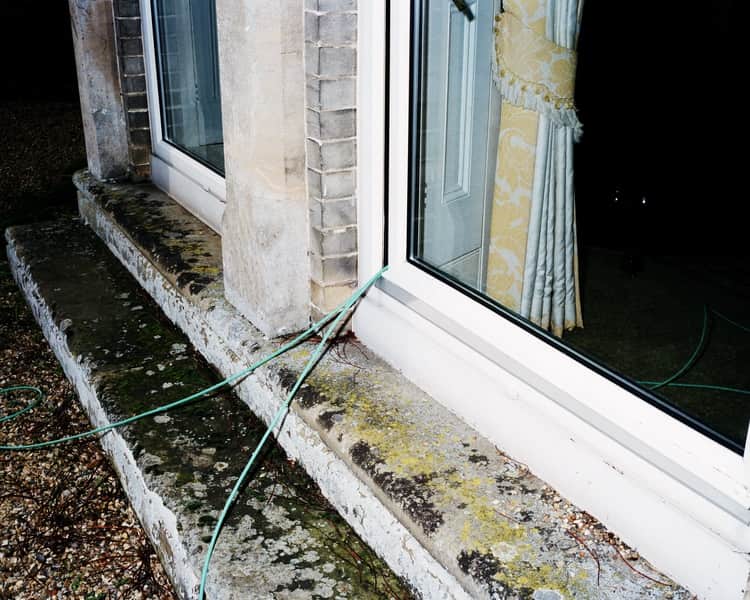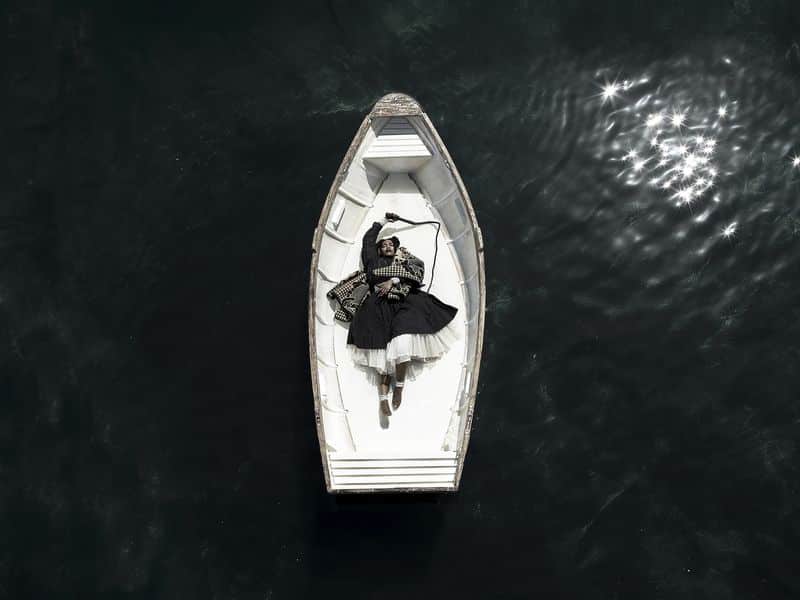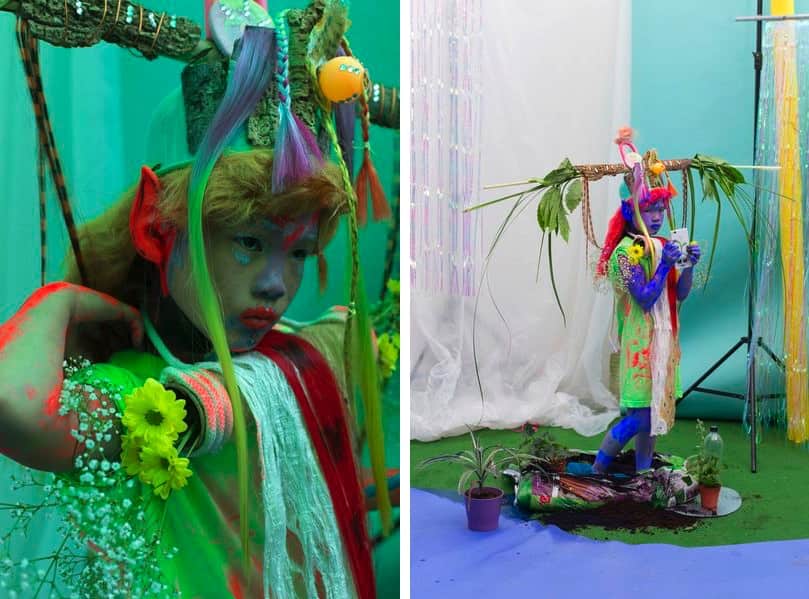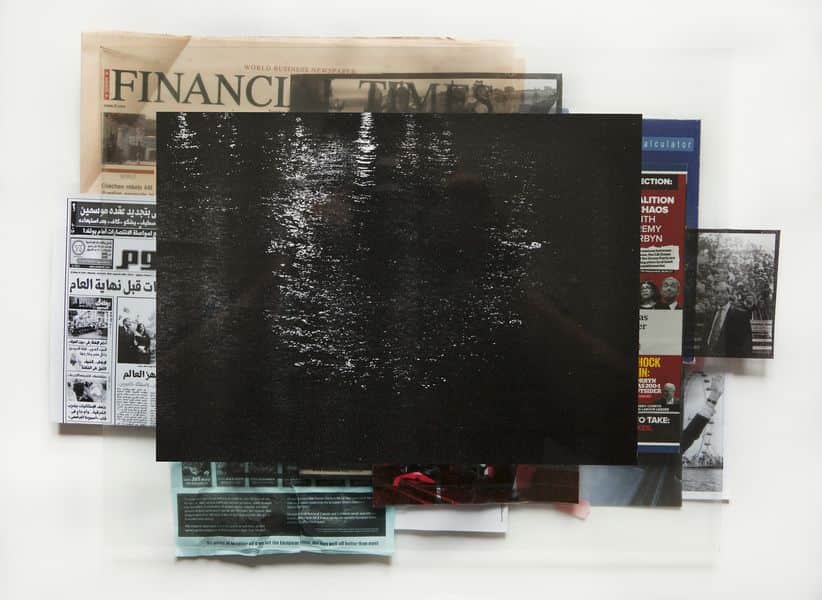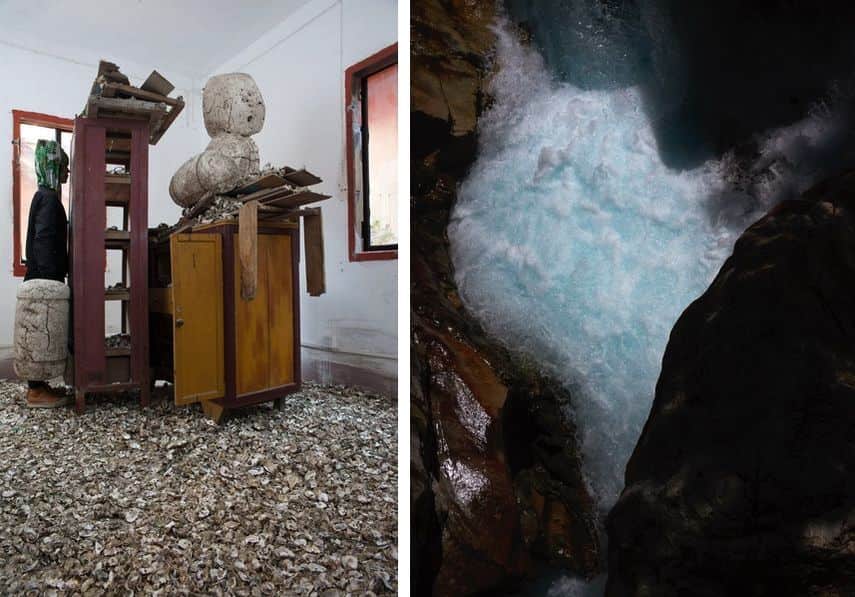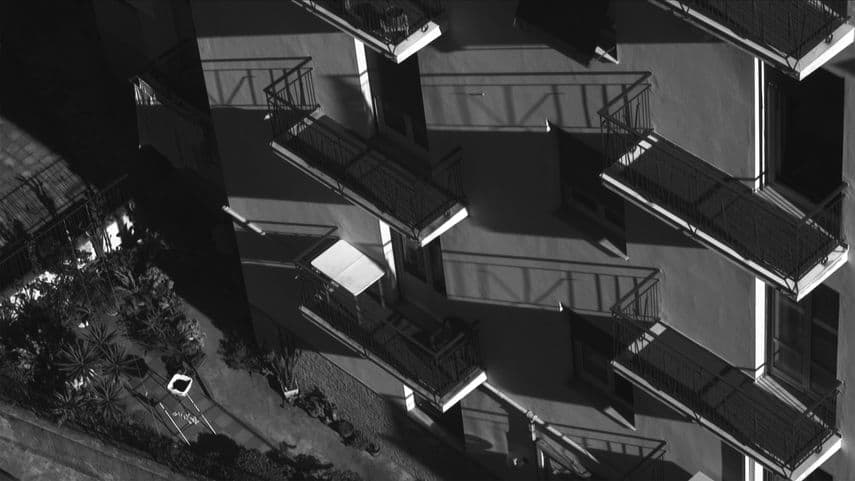 Featured images: Number 1, 2017 © Pasi Orrensalo, Mirko Mayer Gallery; Adam and Eve, from the series Sacred Space Oddity, The Un, Holy Land, 2016 © Tanya Habjouqa, ILEX Gallery; Alhamdulillah We Made It, 2015 © Hani.A.Musa, RUANG MES 56 Collective; Living Room, Unseen, 2016 © Almicheal Fraay. All images courtesy of the Unseen 2017.