Littletopia
LA Art Fair
Opening: Jan 15
LA Art Show
Los Angeles Convention Center, South Hall 1201 Figueroa Street, LA, USA
laartshow.com
Littletopia Curated by Red Truck Gallery is a carefully chosen collective of innovative galleries who are breaking down barriers, bucking convention and letting their skilled artists create a new lexicon. With a focus on craftsmanship, accessibility, and artistry, Littletopia embraces the adventurous collector and draws them into a place where the fantastic become reality on canvas, mixed media, sculpture and print.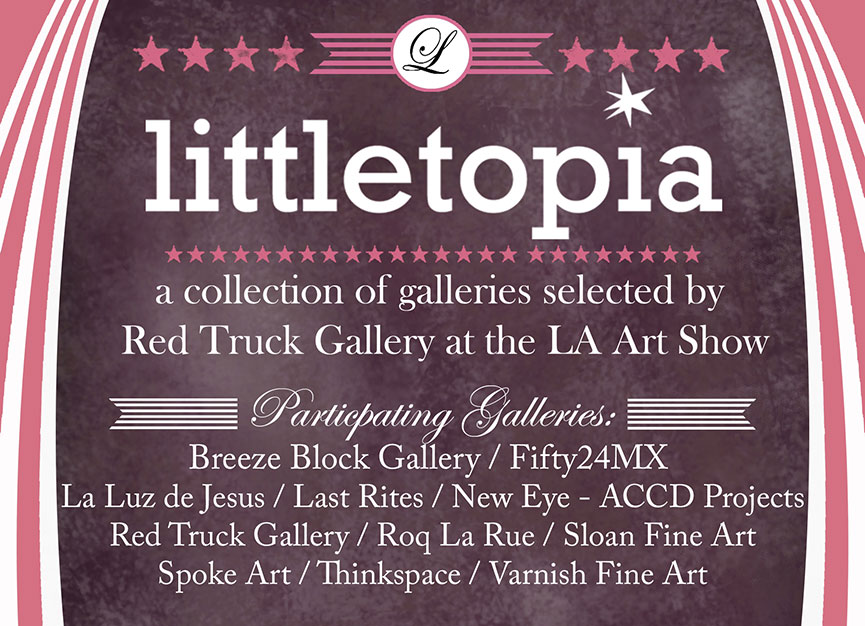 Buffoneries
Group Show
Opening: Jan 16
Le Cabinet d'Amateur
12 rue de la Forge Royale,
75011 Paris, France
lecabinetdamateur.com
Georges-Louis Leclerc, Comte de Buffon was a French naturalist that lived from 1707 1788. Buffon created scientific encyclopedias of naturalism. This is the origin idea of the Buffoneries group show at the Parisian exhibition space 'Le Cabinet d'Amateur'. Emerging French urban artists present their interpretation of Buffon natural-science drawings from the 18th century.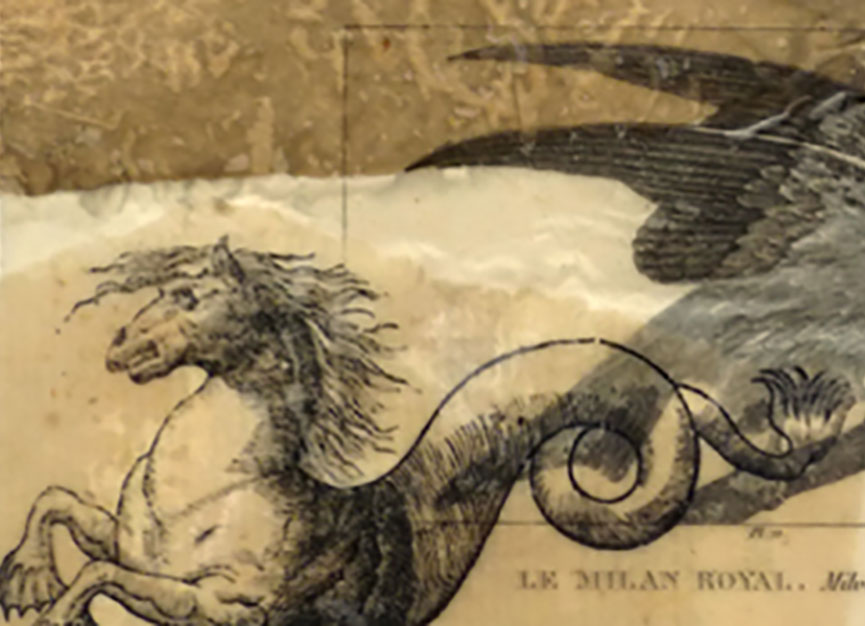 Mugenzikkou
AITO
Opening: Jan 16
Graffik Gallery
284 Portobello Road London, UK
graffikgallery.com
AITO originates from Japan. His work is renowned for being clever, witty, unique and finished with an air of class, so much so that he has been dubbed the "Japanese Banksy". For our lovers or urban art, AITO's debut UK Solo Show is not to be missed.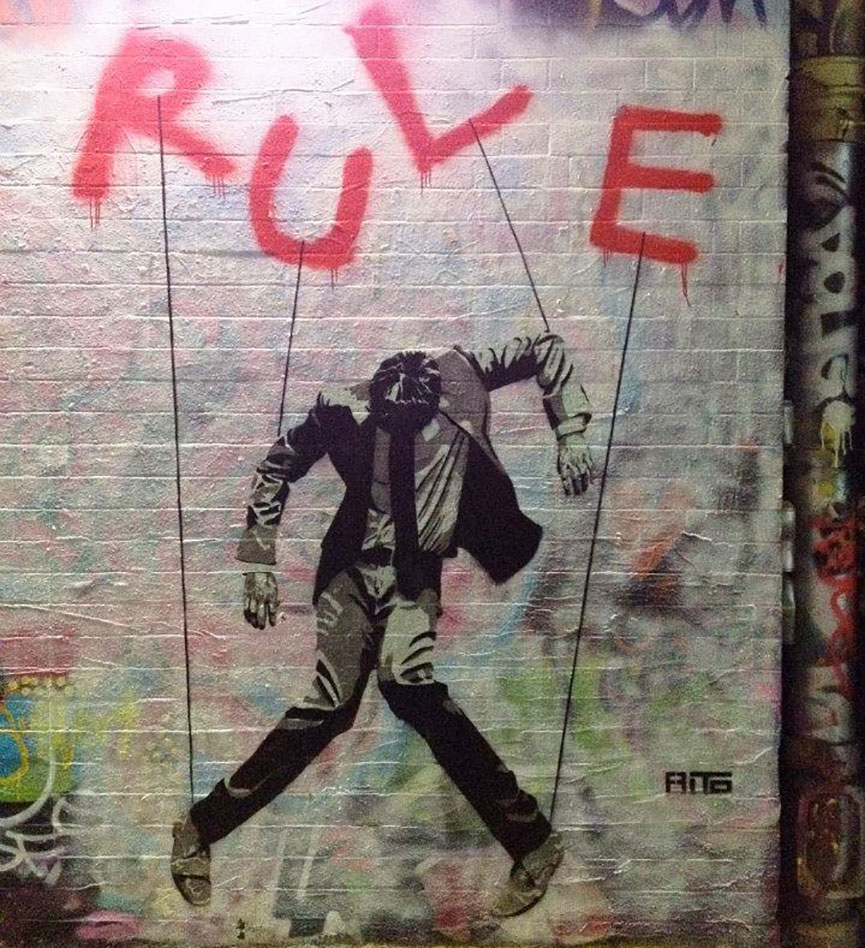 Prisons
Ernest Pignon-Ernest
Opening: Jan 16
Galerie Lelong
13, rue de Téhéran, 75008 Paris, France
galerie-lelong.com
The prison Saint-Paul Lyon is was entered one more time in September 2012. On this last occasion Ernest Pignon-Ernest and other artists had the chance to unleash their creativity on the prison cells, holding rooms and corridors. Pignon presents the body of work the Saint-Paul prisons at the Galerie Lelong. 'Prisons' is probably one of the most exciting exhibitions in early 2014. If you're in Paris from Jan 16 – Feb 8 go there!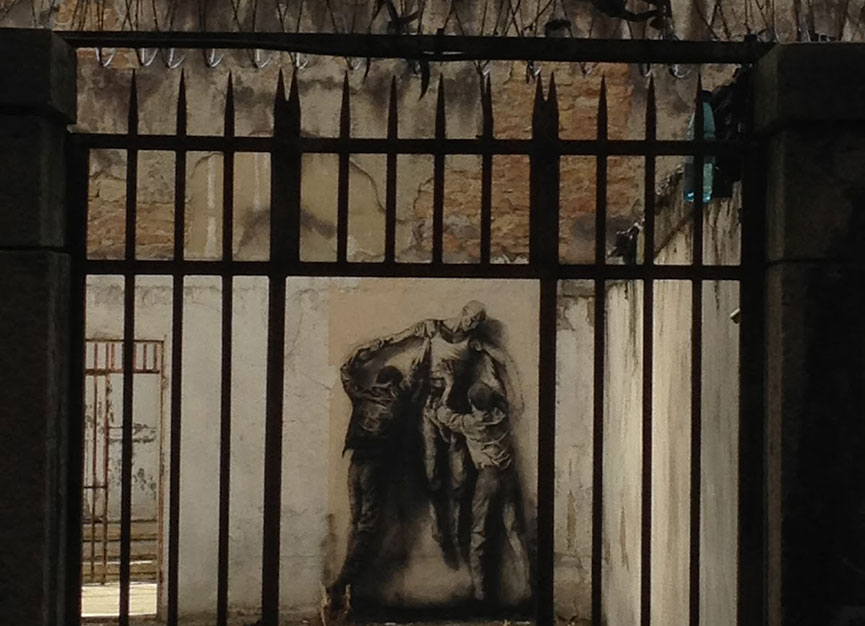 Art & Arcade
Group exhibition
Opening: Jan 16
House of Electronic Arts Basel
Oslostrasse 10,
4023 Basel-Münchenstein, Switzerland
haus-ek.org
The exhibition at the House of Electronic Arts Basel simulates a 'video game arcade' with seven artistic arcade-machines from all over the world ("Painstation", "PentaPong", "The Machine", "Radical ATM", "Tesla Arcade", "Cage was a n00b" & "Racer"), combined with other works of JODI, Evan Roth, and Hussein Chalayan. Visitors can, of course, not only admire the best of artists' video arcade creations but also play them.