For street art lovers, Cologne is the place to be in September. During the third edition of CityLeaks festival, the world's greatest talents will convene there to create wall works and make the city a prettier place. But artists will not only work the streets, but will also exhibit within gallery walls. Apart from the show at Die Kunstagentin, another one will open for the occasion of this year's event. A group urban art exhibition coming to 30works, entitled CityLeaks @ 30works, will feature ten prominent local and international artists you most certainly know: Alias, Thomas Baumgartel, Dzia, Mister P, Rourke van Dal, Tankpetrol, Various & Gould, XooooX and xxxhibition.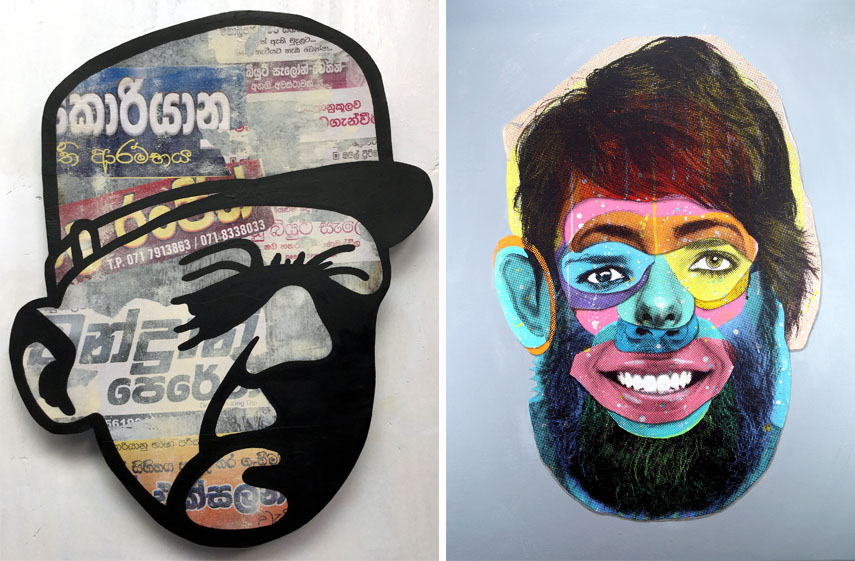 CityLeaks Festival 2015 in Cologne - The World on the Street
Every two years since 2011, CityLeaks festival unites urban art and the citizens of Cologne, celebrating arts and promoting new talents. Working together with the city municipality, the festival organizers visually enrich the buildings and walls of Cologne, bringing together the world's biggest names as well as emerging artists to show their passion and share it with the community. Joining this task will be 30works, one of the first spaces in Germany that has introduced pop and street art to the country's vibrant scene. To celebrate the diversity of genres and styles there will be 10 selected artists from around Europe, with a series of works made with different techniques and revolving around a variety of contemporary topics.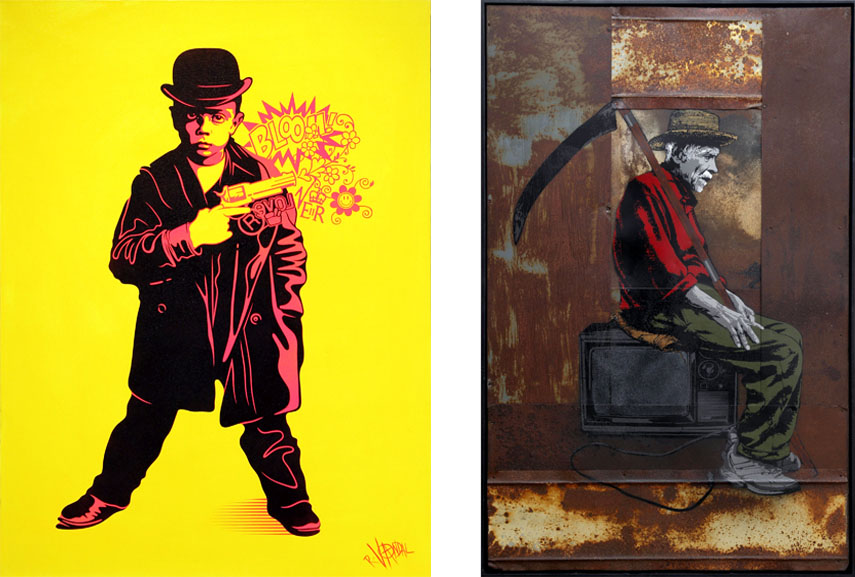 CityLeaks @ 30works
For the urban art exhibition at 30works, Berlin-based Alias will present his trademark stencil characters who criticise certain aspects of society through changing moods and gloomy appearance. Thomas Baumgartel, known for his iconic works throughout Cologne, will also be there, with his playful paintings of Peanuts and other familiar faces of today. Belgian wonderboy Dzia is bringing his famous golden line-filled animals, while French artist Mister P's classic poster art will once again depict his country's political and general atmosphere. UK artist Craig Everett, aka Rourke van Dal, plays with the cliches of Brit-pop with his clever spray paintings, while Polish Irek Jasutowicz, aka Tankpetrol, likes to depict his time in the military. The urban art exhibition will also feature the FaceTime series by famous German duo Various & Gould, and another local artist representing Germany is xxxhibition, with his comic icons and superheroes. Finally, exhibiting for the first time at 30works there's XooooX with his female figures.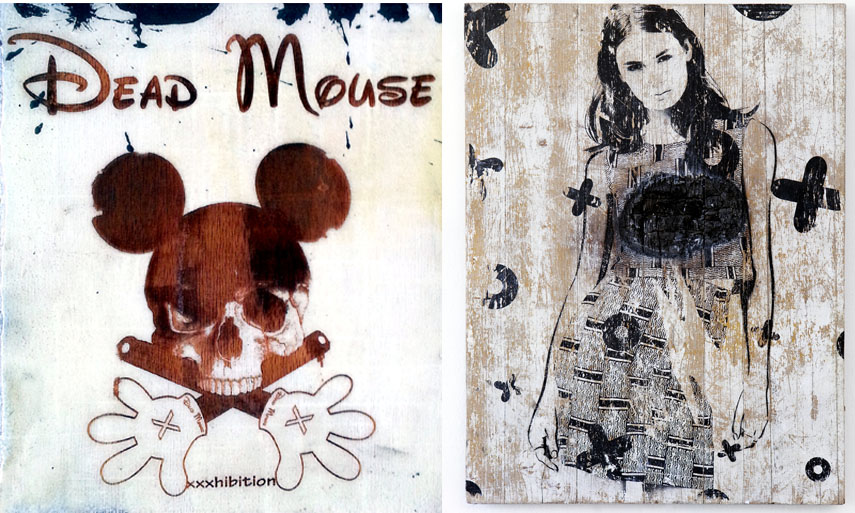 Urban Art Exhibition at 30works
Urban art lovers, Cologne awaits you, as there will be a proper explosion of artworks all over city streets and within gallery walls. With its rich tradition in street arts, which involved legends like Banksy and D*Face, 30works continues to bring iconic artists and works into its vast exhibition space, and this will be their third time as the participants of CityLeaks festival. The CityLeaks @ 30works urban art exhibition will open at 30works in Cologne, Germany, on September 4th at 7pm. The show will run through September 20th, 2015.
Don't miss out on any urban art exhibition out there - sign up for My Widewalls today!
Featured images: Dzia, Tankpetrol, Thomas Baumgaertel - Kranhaeuser.
All images courtesy of 30works.