Being one of the most beautiful cities in Europe (if not in the world), Barcelona attracts millions of tourists every year. They are coming to the capital city of Catalonia because of the amazing architecture, beautiful beaches, joyful atmosphere, great nightlife. But, Barcelona has also quite vibrant contemporary and urban art scene (be sure to check out our Barcelona art travel special). Galerie Celal from Paris is bringing the spirit of Barcelona to the French capital, by organizing an urban art exhibition entitled Barcelona Mia. Featuring works by eight great urban artists, Barcelona Mia will celebrate both the urban art and the artistic spirit of the beautiful Catalan city.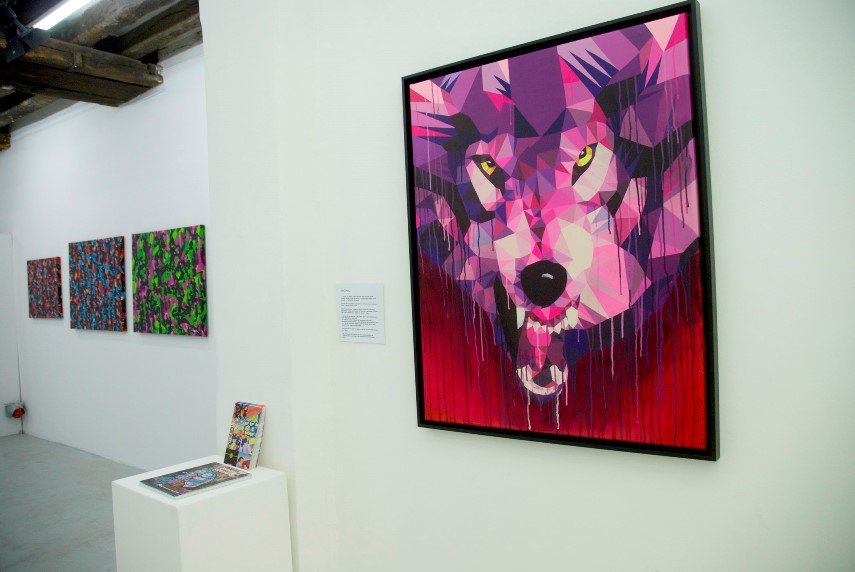 Chanoir, Pez, H 101 and Kenor
Among eight artists participating at the group urban art exhibition are Chanoir, Pez, H 101 and Kenor. Chanoir is known for his works that are reminiscent of childhood, lively yet sensitive. He started his career in the mid-1990s, and has been very active on graffiti scene since then. Chanoir draws inspiration from assorted sources - from the amazing world of Gumball to Keith Haring. As a member of 1980 Crew, he has worked a lot in Barcelona. Pez is Barcelona-born artist, known for his signature fish (El Pez means The Fish in Spanish). He obsessively desires to bring joyfulness and levity, but the naiveté of his fish is a mere illusion: its smile hides an array of human emotions and feelings. H 101 started his career in early 2000s. This artist is inspired by Buddhist mandalas and he creates compositions characterized by a complex cosmogony, pertaining to ancient gods, warriors, angels, monsters or demons. H 101 is generally known for his architectural and cosmic symbols. Kenor is an artist from Barcelona whose works are reminiscent of music, translated in the language of shapes and colors. It's obvious that his art is influenced by great Catalan masters, but also by the constructivist movement.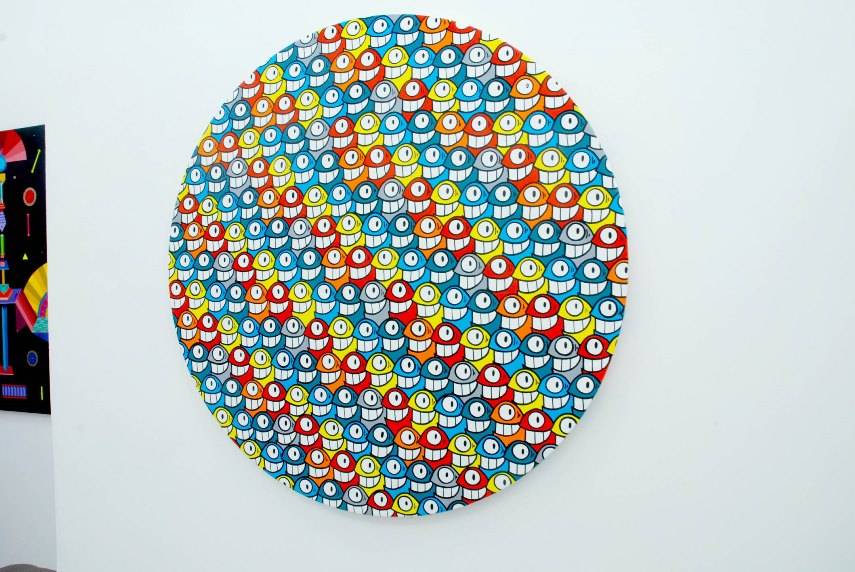 Fasim, Mina Hamada, Uriginal and Zosen
Four other great urban artists partipating in the Barcelona Mia show are: Fasim, Mina Hamada, Uriginal and Zosen. Fasim's works are considered to be significant for both Catalan Art and graffiti movement. He is one of those artists that fully live the transition from the streets to the workshop. Something archaic emanates from his work, some ancestral musical rhythm that unveils its cryptic presence at the corner of an alley or the curve of a trail. Mina Hamada spent a lot of time in Barcelona, studying typographical design, where she worked with Zosen, with whom she initiated an artistic collaboration. Her world is filled with symbolism, shapes and lightness, like a gentle transition between the Orient and the Occident. Uriginal is an artist who is inspired by historical masterpieces or popular imagery, from the heroes of Marvel to Pop Art, from Spanish painting or flamenco to the Barcelona Graffiti scene. Finally, Zosen is Barcelona-based artist who has been active on graffiti scene since 1990s. Through his art, Zosen criticizes consumerism, by using modern and folkloric symbols embedded into soft colored and pastel backgrounds.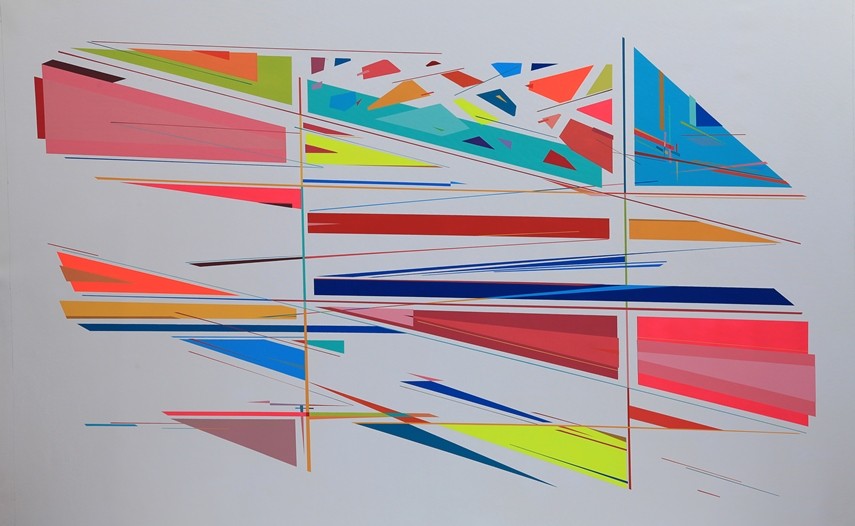 Urban Art Exhibition at Galerie Celal
So, let us recapitulate: eight amazing artists that will participate in group urban art exhibition are: Chanoir, Pez, H 101, Kenor, Fasim, Mina Hamada, Uriginal and Zosen. All of them have some connections with Barcelona, so if you want to feel the spirit of this amazing city, be sure not to miss the show at Galerie Celal. Entitled Barcelona Mia, the show will be on view from November 12 until December 12, 2015 at Galerie Celal in Paris. The private vernissage is scheduled for November 12, at 6:30pm.
For more great exhibitions, sign up for My Widewalls! It's free of charge!
Featured Image: Zosen - Tropical Totems; Uriginal - Trazandocunetas, detail; Mina Hamada -  Madrugada, detail; Kenor and Mina Hamada; H101 - I find you, detail; Fasim - Pareidolia 5, (Urban impressions) ,detail, 2015; Chanoir  . Images courtesy of Galerie Celal.