After a successful exhibition by the contemporary artist Hendrik Czakainski, Urban Spree Galerie in Berlin will be welcoming nine contemporary urban artists in a group show titled Magic Life. It is the last show to be hosted by the gallery in 2015, and is there a better way to close one chapter in gallery programming than with an exciting celebration of artistic freedom embodied in the works of some of the best urban painters in Europe. Two crews and one resident artist, selected for their free-spirited approach to painting will join forces and show the magic of life and art in the upcoming weeks.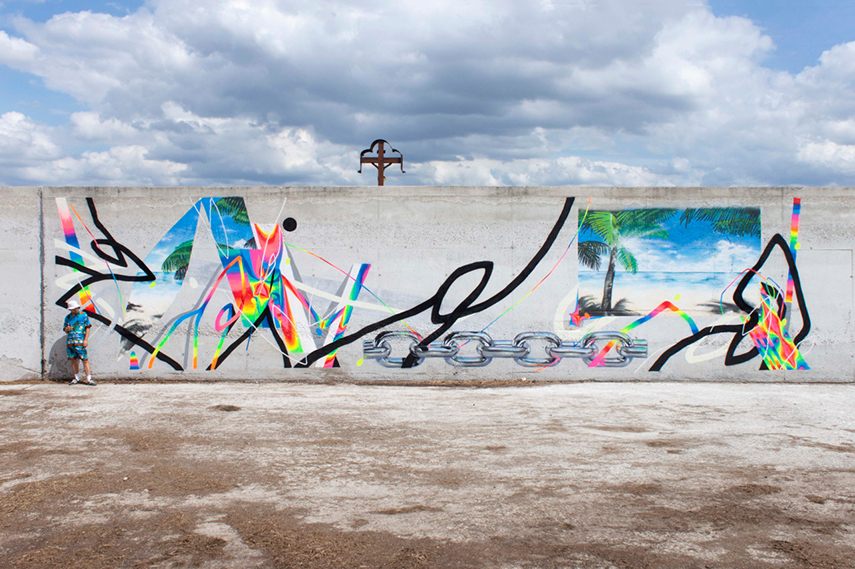 Magic Life created by Contemporary Urban Wizards
The Magic life exhibition will gather four Vienna-based artists from the Irga Irga crew (authors of the WANDBLATT magazine), German art collective Nartur Kunstgruppe and Johannes Mundinger, gallery resident artist since 2012. All these artists have in common their orientation towards the street art practices, painting as their preferred media and unconstrained and free-spirited approach to creative processes. Energetic and dynamic, their works are characterized by free flow and unrestricted brush strokes, their art challenging the boundaries of traditional painting techniques and transgressing the conventions. Working together and as individuals each artist will bring his own unique vision to the table, making the Magic Life exhibition a real treat for the urban art lovers.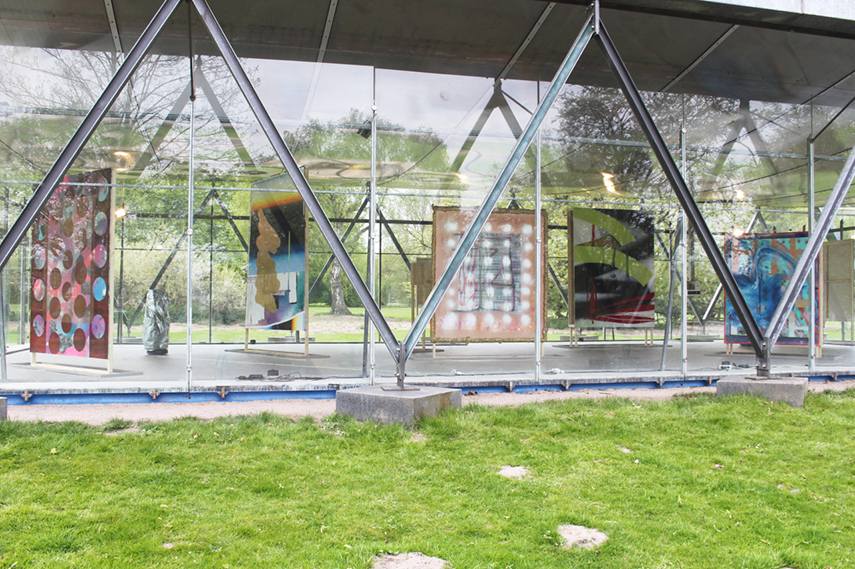 Free Painting at Its Best in Berlin
Now let's meet the artists and get a glimpse of what to expect at the exhibition. The artists from the Irga Irga crew - Mik Shida, Fresh Max, Mafia/Tabak and Knarf you probably know well for their collaborative and individual public works. Australian artist Mik Shida is best known for his large-scale murals which inhabit the walls on five continents. Austrian artist Knarf became recognized for his edgy use of lines and strong colors in representation of human and animal motifs, incorporated in complex and intricate compositions. Truly magical and surreal is the work of Fresh Max whose specific aesthetic perfectly compliments the title of the exhibition. The fourth member of the crew is Mafia/Tabak, Viena native whose work is based on the playful interactions between shapes and graffiti lettering. Henning Bischof, Nils Leimkühler, Moritz Neuhoff und Stefan Wiesnau are the artists behind the Nartur Kunstgruppe, art collective known for the innovative approach to painting that combines abstractionism with graffiti, painted works with installation medium. The last, but certainly not the least important artist who will present his work at Magic Life exhibition is Johannes Mundinger, contemporary artist whose work oscillates between abstraction and figuration and whose visual language can be described as an interesting mix of fine art and graffiti.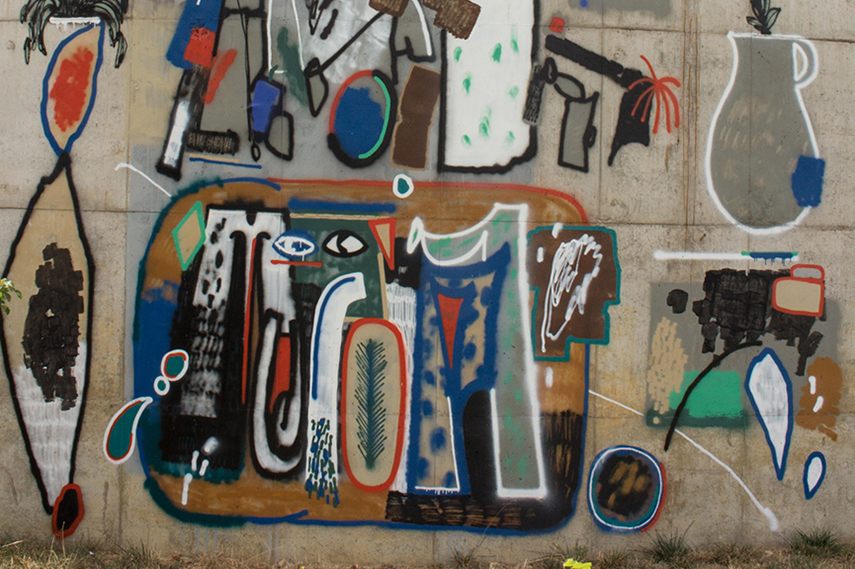 Magic Life Group Show at Urban Spree Galerie
The Magic Life group show brings and original and fresh view on contemporary urban painting practices and it is a wonderful opportunity to see some of the leading artists in the field, at their best, all under one roof. The exhibit will open on October 24th at Urban Spree Galerie in Berlin and it will run through November 27th, 2015. The opening is scheduled for October 24th at 7 pm.
Enter the magical world of arts with a FREE sign up for My Widewalls!
Featured images:
The works of Johannes Mundinger, Knarf and a detail of Fresh Max's artwork
All images courtesy of Urban Spree Galerie